The Trump administration has recommended modifying a "handful" of national monuments across the country, a controversial decision but one that still stops short of the all-out assault on public lands that many conservationists had feared.

The recommendations from Interior Secretary Ryan Zinke were to be delivered to President Trump on Thursday. Though the Department of the Interior did not respond to BuzzFeed News' repeated requests for comment, Zinke told the Associated Press on Thursday morning that he would recommend changes to a "handful" of monuments.
Zinke will not recommend eliminating any monuments — a worst case scenario for many conservationists — and none will be turned over to state ownership, he told the AP.
It was not immediately clear which monuments were targeted for modification. Though the Interior Department released a "summary" of Zinke's recommendations Thursday afternoon, the document did not mention any specific sites or proposals.
Citing unnamed sources, the Washington Post reported that Bears Ears and Grand Staircase-Escalante national monuments, both in Utah, and Cascade-Siskiyou National Monument in Oregon would be modified.
A GOP aide who spoke on the condition of anonymity confirmed to BuzzFeed News late Thursday that changes were being recommended for Bears Ears.
However, the Interior Department did not provide a full list or answer questions about proposed changes, and several lawmakers from both Utah and Oregon told BuzzFeed News they had not been given any specifics about potential modifications.
The recommendations are part of a review of 27 national monuments that President Trump ordered in April. The review, which Zinke was tasked with carrying out, was meant to determine if large national monuments from the last two decades had been created in accordance with the law.
Though the Interior Department did not make the specifics of the review public Thursday morning, conservationists quickly criticized the expected changes. Advocacy group the Wilderness Society said in a statement that the "bogus review was all along a front for a much more ominous and well-orchestrated agenda to dismantle America's natural treasures for the benefit of private profiteers."
And the Center for Western Priorities said in a statement that the recommendations cemented Zinke's "legacy as the most anti-park Interior Secretary in history."
Environmental group Earthjustice also criticized Zinke for not making the review public Thursday, saying in a statement that the secretary "needs to level with the American people."
"It's only right that Secretary Zinke now tells the American people what he is thinking about doing to some of our most cherished protected lands, instead of keeping his recommendations shrouded in secrecy," the statement added.

Some conservative lawmakers, on the other hand, praised Zinke Thursday.
"I am encouraged by the recommendations to revise previous designations that were inconsistent with the law and outside the Act's size limitations," Rep. Rob Bishop, a Utah Republican, said in a statement.
During the review, Zinke recommended no changes to half a dozen monuments that together cover more than 2.6 million acres. Those decisions hinted that the Trump administration might take a moderate position on public lands and the West.
But Zinke also recommended shrinking Bears Ears in a preliminary report. Obama designated the 1.3-million-acre area in December, but faced pushback from local lawmakers, ranchers, and conservatives.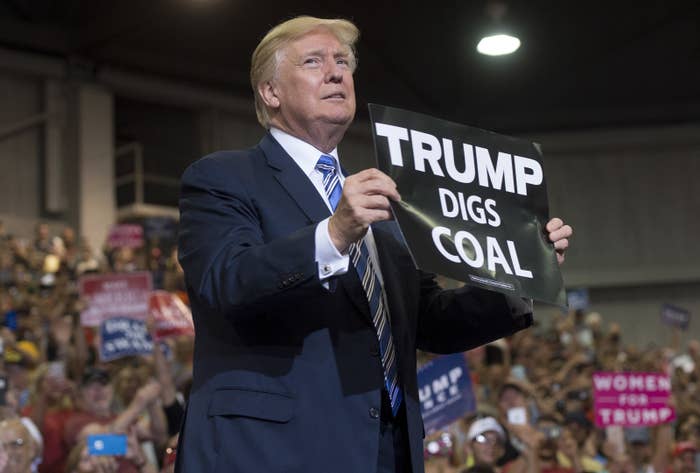 The varying recommendations made the monument review a closely watched indicator of Trump's attitude about regulation and public land — which some would like to tap for possible mining and drilling. And Trump himself seemed to suggest the review was meant to scale back the work of his predecessors when he said in April that it would "end another egregious abuse of federal power and [give] that power back to the states and to the people where it belongs."

At issue is the Antiquities Act, a 1906 law that gives presidents the power to turn existing public land into a national monument with the stroke of a pen. The presidential decision means an area becomes a park-like preserve with a new set of federal protections. Presidents have unilateral authority to use the Antiquities Act and don't have to go through Congress, as is required to create a national park.
However, that unilateral authority has made the Antiquities Act controversial; critics believe it gives presidents too much power and imposes unfair regulations on rural communities.
Many conservatives saw Trump and Zinke as a potential opportunity to scale back the Antiquities Act, though after Zinke's recommendation to shrink Bears Ears — a recommendation that was a disappointment to Republicans who wanted the monument completely rescinded — he called the law "nothing short of an American success."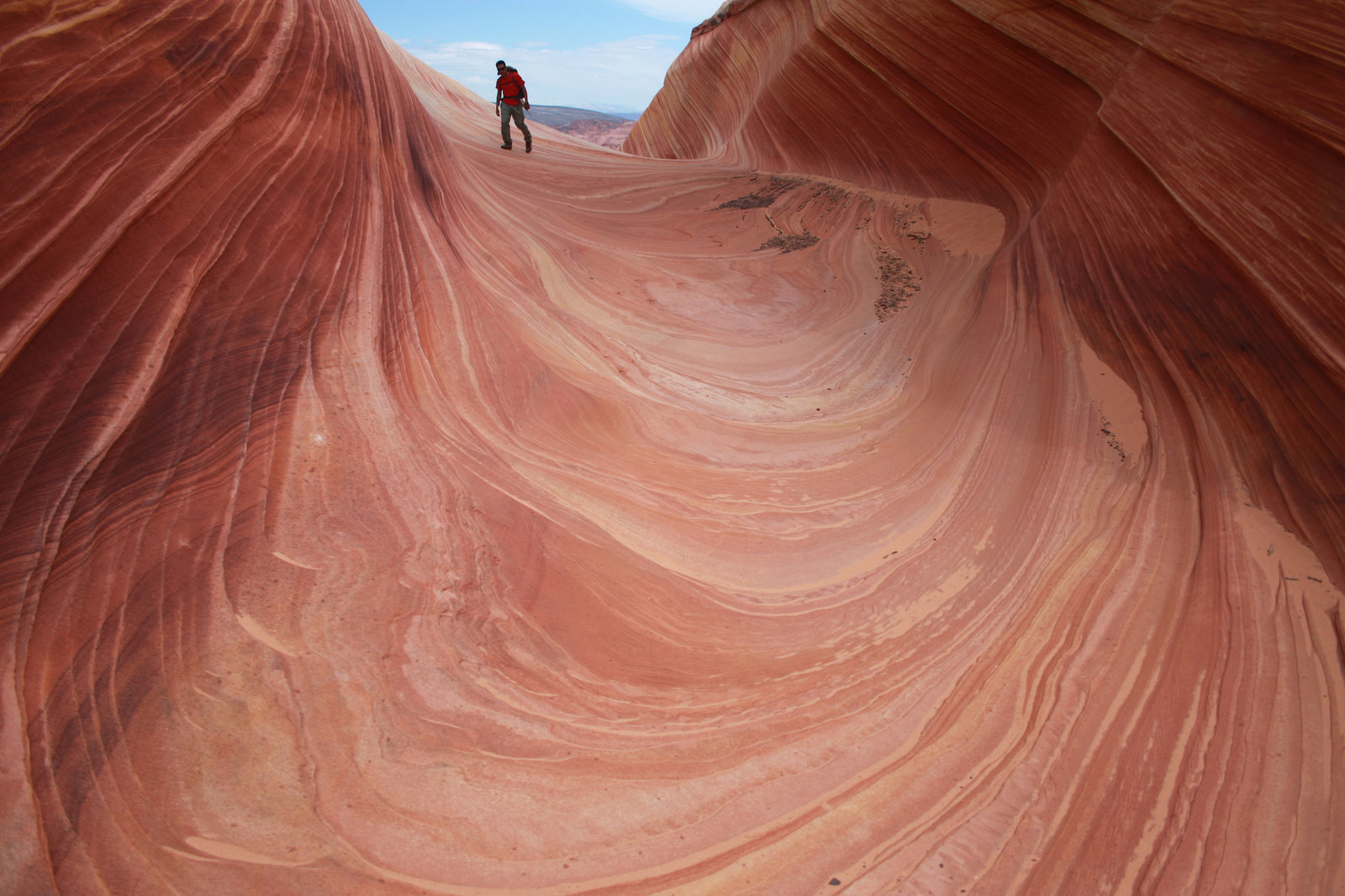 Nevertheless, the West generally and Utah in particular remains a hotbed of angst with the federal government and the Antiquities Act. Utah lawmakers have also suggested various methods for reigning in presidential authority to create monuments.

On Thursday, Rep. Rob Bishop, a Utah Republican, said in a call with reporters that "we have to set reasonable limits on the future use of the Antiquities Act, restore it to its original intent." He went on to argue that recent presidents have made monuments that are too large, and that there wasn't adequate public input.
"The process is broken," Bishop added of the 1906 law. "It is not working as it was intended."
Meanwhile many conservationists, Native American tribes, and some lawmakers have looked to the Antiquities Act as a way to quickly preserve fragile landscapes and ecosystems, and have sharply criticized Trump's review.
After Zinke recommended shrinking Bears Ears National Monument, Native American organization Utah Diné Bikeyah slammed the secretary for not spending enough time with tribal representatives.

"The Secretary failed to take the time to listen to the very people who know best what is at stake at Bears Ears and ignored overwhelming support in Utah for the monument," it said in a statement to BuzzFeed News.

As the review has drawn to a close, criticism has intensified.
This week, Arizona Democrat Rep. Raúl Grijalva blasted the review for suffering "from a nearly complete lack of public transparency."
Thursday's summary of the review states that comments from the public "were overwhelmingly in favor of maintaining existing monuments and demonstrated a well-orchestrated national campaign organized by multiple organizations."
Environmental groups, outdoor clothing, religious leaders, and tribes have all recently come out in support of keeping the monuments unmodified. Some have staged rallies, aired TV commercials, and fired off a barrage of pro-monument statements. The homepage of outdoor clothier Patagonia, which has lobbied heavily in favor of the monuments, currently displays a space on its website to "speak up for public lands" more prominently than any of the company's actual products.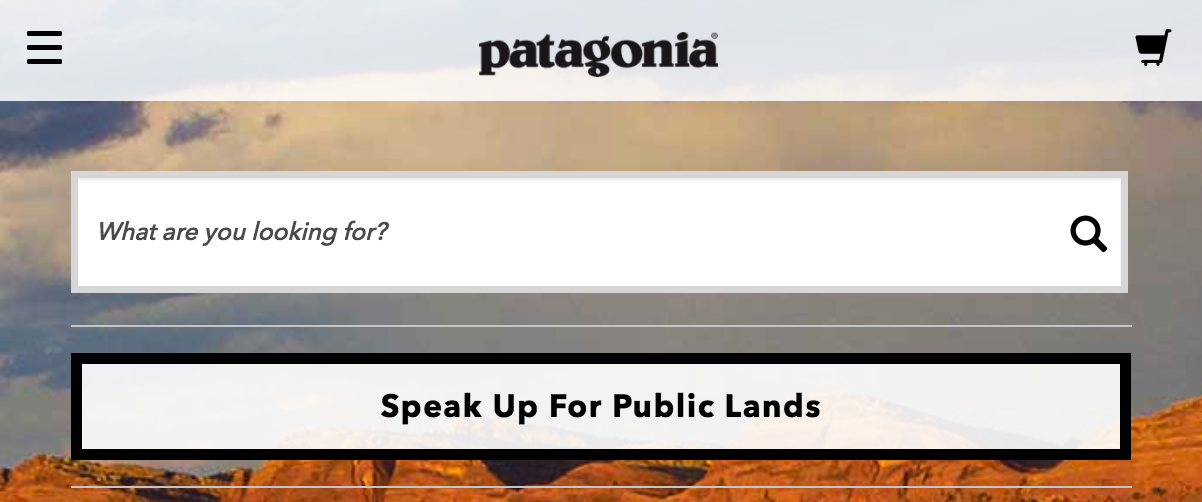 In many cases, monument supporters also spent recent days and weeks gearing up for a legal battle. In May, for example, Eric Descheenie — a member of the Navajo Nation and the Arizona House of Representatives — told BuzzFeed News the "tribes stand ready to immediately file a lawsuit."
By Wednesday, a day before the results were due, the National Resources Defense Council had already filed a lawsuit to obtain documents on Zinke's travel during the review. And on Thursday, the Wilderness Society said in a statement to BuzzFeed News that it would "continue to fight" in favor of the monuments.
The Center for Western Priorities also vowed to challenge the White House in court.

"If President Trump takes any action to erase national monument acreage," the conservation group said, "he will trigger a court battle that will drag on for years."

Here is an interactive map of all the monuments reviewed.