Update — Sept. 15, 11:46 a.m. ET: TMZ obtained audio from the LAPD, who said that they were called because Watts was reportedly having sex in her car with her boyfriend.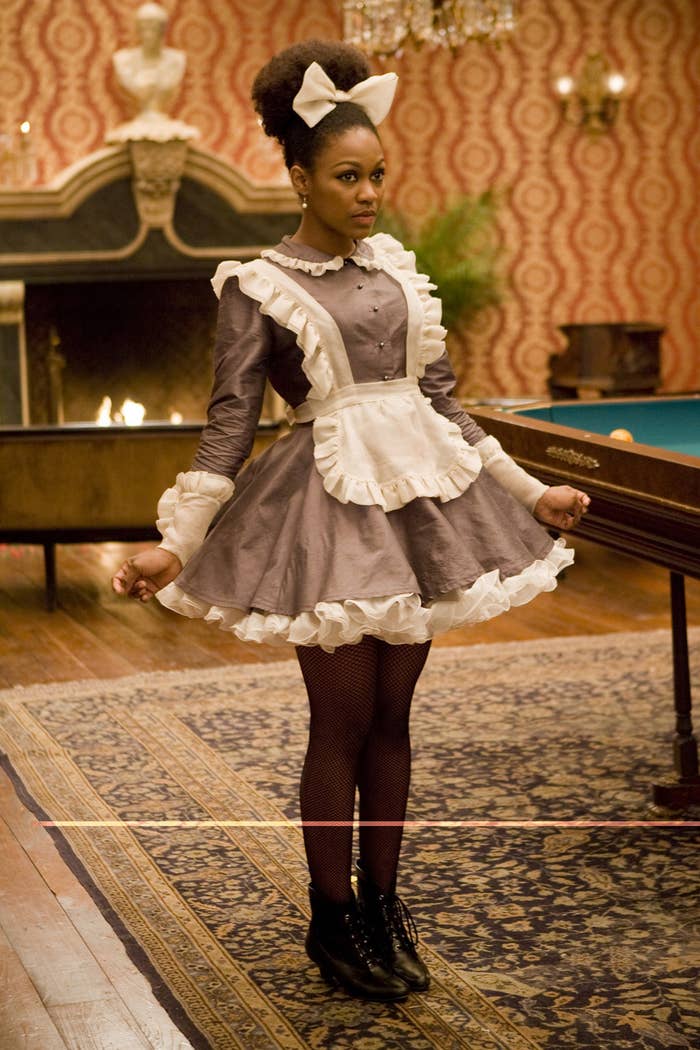 Last week, actress Daniele Watts and her partner, chef Brian Lucas, were detained by police, apparently for kissing in their car.
Watts — best known for her role in the Quentin Tarantino's Django Unchained — told BuzzFeed News the incident happened Sept. 11. She had just dropped off a friend at a diversity showcase when she met up with Lucas, who was in a parked car near CBS's Studio City production facility. Then the couple started kissing.
"I sat on his lap in the front seat of the car and we start making out," Watts said.
Soon thereafter, a man from a nearby office came out and asked Watts and Lucas to "stop putting on a show." Watts stressed to BuzzFeed News that she and Lucas were fully clothed and only kissing, but said they stopped anyway. She got out of the car and eventually called her dad to ask about family.
Police soon arrived and said they had received a call about lewdness.
As the police arrived, Watts was standing on the sidewalk and still on the phone while Lucas was nearby. When the police asked for the couple's ID's, Lucas complied but Watts that she wasn't required to hand her ID over. She told BuzzFeed News she then announced that she was walking away. The police said nothing, she recalled, so she left and walked about a block and a half down the street.
"I didn't have the stomach for someone on a power trip when I knew I hadn't done anything wrong," she explained.
Lucas said that as Watts walked away one of the officers "said something like, 'I wouldn't leave if I was her.'" However, Lucas also said that no one told Watts not to walk away.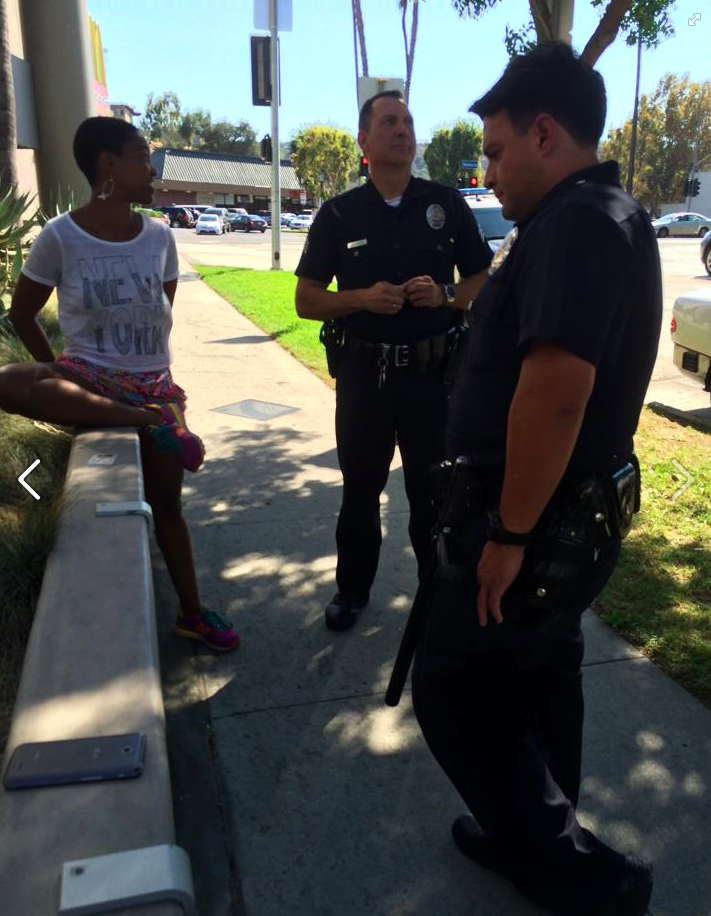 Moments later, a second police car arrived and the officers took Watts into custody.
"So then I'm still talking to my dad," Watts said, "and a squad car pulls up and shouts at me, 'put your hands on the wall." Watts complied, and the police handcuffed her, loaded her in the back of the car and drove her back to the initial scene. Watts said she suffers from panic attacks from past trauma, and she started hyperventilating.
While police were handcuffing Watts, they were also asking Lucas what kind of relationship the couple had.
According to Lucas, the police kept asking, "do you really know her?" He described their questions as being filled with "innuendo." When asked what that meant, he said the questions seemed to imply that Watts was a prostitute and he was a client. Lucas said the police never explicitly said that was what they thought, but that was how he felt.
Watts and Lucas were eventually released at the scene, but not before the handcuffs cut Watts' wrist.
Back at the original scene, police had Watts sit on the sidewalk in handcuffs. "It was humiliating," she said. "It was absolutely humiliating."
Lucas eventually turned over Watts' ID, and when police learned her actual identity they released them both, she said. By the time she was free, however, Watts' wrist had been cut by the handcuffs.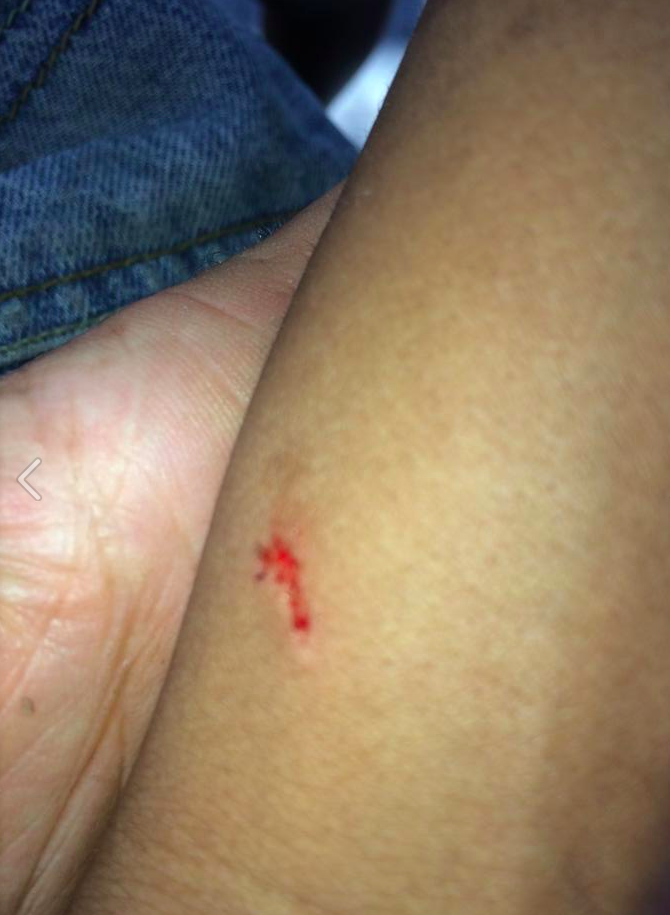 The Los Angeles Police Department does not have a record of the incident.
Saturday, BuzzFeed News spoke with the Los Angeles Police Department, which patrols the Studio City neighborhood where the incident happened. When given the address and approximate time of the incident, police were unable to find any records of it. A spokesperson said that records are produced for arrests, so it wasn't out of the ordinary that an incident involving only an on-scene detention would lack documentation. However, without documents, the LAPD could not comment on the incident.
Lucas later provided BuzzFeed News with the names of the officers, but the LAPD could not be reached for comment late Friday night.
Now Watts and Lucas are left wondering why they were stopped in the first place.
This is a past picture of Watts and Lucas:
Watts, who is black, and Lucas, who is white, both said that race was playing on their minds during the incident. Still, Watts said she didn't want it to boil down to that.
"It wasn't a black white thing, it was more about something like a hypocrisy," she said. "And I think these kinds of discussions can help us."