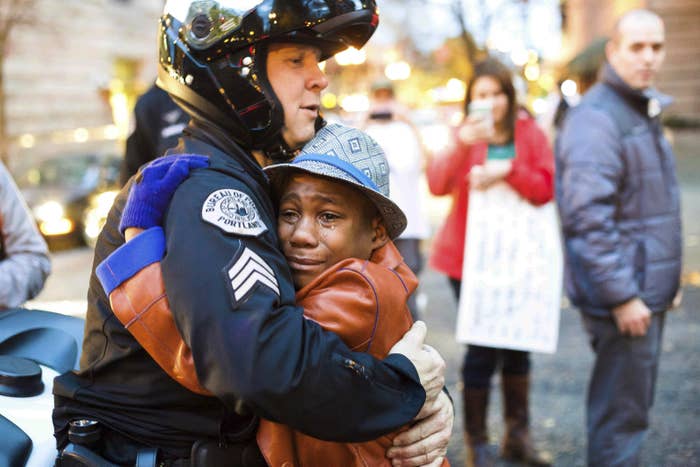 A boy who was seen tearfully hugging a police officer at a protest in a viral picture in 2014 is believed to have died along with his entire family after the SUV they were traveling in plunged off a 100-foot cliff on the California coast.

The vehicle belonging to Jennifer and Sarah Hart was discovered Monday afternoon at the bottom of a cliff near the Pacific Coast Highway in Northern California, said Mendocino County Sheriff Tom Allman at a news conference. The Harts were parents of six children, including Devonte Hart, who appeared in the photo from a protest in Portland, Oregon, against police violence.
Allman said "we have every indication to believe that all six children were in" the vehicle that drove off the cliff, though authorities have only recovered the bodies of the parents and three children. The bodies of Devonte and two other children were still missing Wednesday evening.
"An entire family vanished and perished during this tragedy," Allman said, though he added that it is still possible Devonte and two other children had been left behind with someone and weren't inside the vehicle.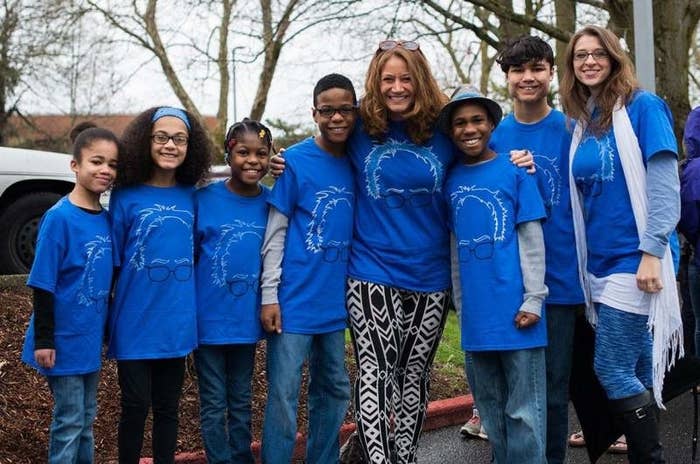 Authorities first learned of the crash when a passerby noticed the vehicle lying at the bottom of the cliff near the Pacific Ocean at the northern end of Mendocino County. The engine was cold when searchers reached it, and Allman said that authorities still don't know exactly when or how the SUV drove off the road. He described the scene as "confusing."
"There were no skid marks, there were no brake marks, there was no indication why this vehicle traversed approximately over 75 feet of a dirt pullout and went into the Pacific Ocean," he explained, adding later that "we have no evidence and no reason to believe this is an intentional act."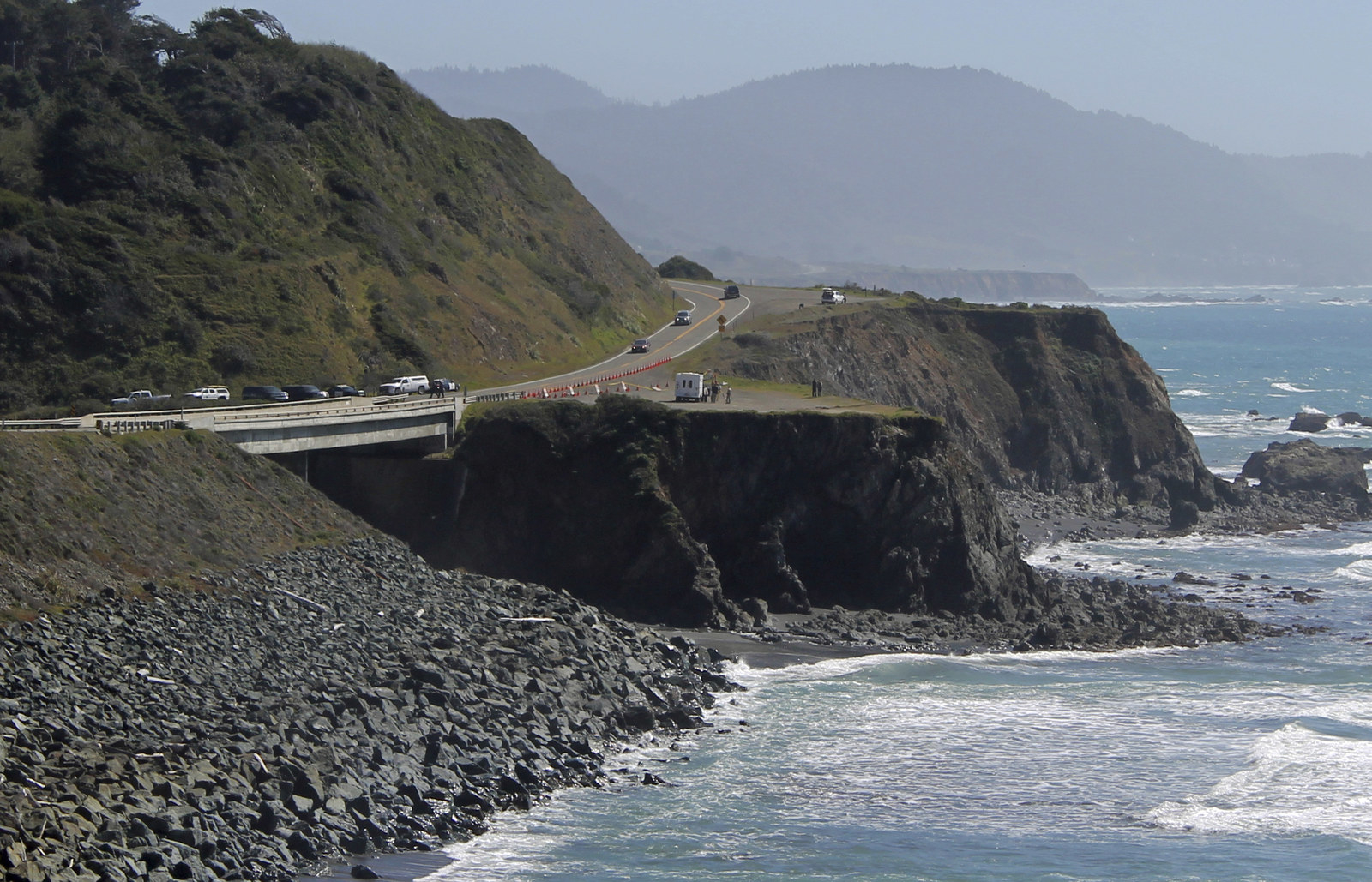 The family lived in Woodland, Washington.

Devonte, now 15, had become the best-known member of the family after he attended the November 2014 protest in Portland with a "free hugs" sign. Portland Sgt. Bret Barnum, who is white, reportedly saw the sign and noticed that Devonte, who is black, was crying. Barnum asked for a hug after Devonte said he was emotional over the level of police brutality facing black kids.

The image of the hug, in which Devonte is still visibly emotional, was shared thousands of times across various social media platforms. The moment happened just months after a white officer shot and killed black teenager Michael Brown in Ferguson, Missouri, kicking off months of protests and the Black Lives Matter movement.

Devonte and his five siblings were adopted by Jen Hart and her wife Sarah. Jen said it was a frightening experience: "That night, after we finally got him to sleep, I cried harder than I had ever cried in my life," she said. "I felt like there was no way we could raise this child, and the five others we had adopted."
After Monday's crash, neighbors of the Hart family told the Associated Press that they had called child welfare officials on Friday after becoming concerned because Devonte came to their house too often asking for food. The neighbors, Bruce and Dana DeKalb, also reportedly said that last year a girl from the family knocked on their door at 1:30 a.m. and said that "we needed to protect her. She said that they were abusing her."
Clark County sheriff's Sgt. Brent Waddell told the AP that Child Protective Services had recently visited the family.
Allman called the crash a "tragedy" Wednesday and showed reporters a photo of the family together and smiling. He said that the investigation was ongoing and authorities hope to piece together exactly what happened.
"This is heartbreaking," he added.