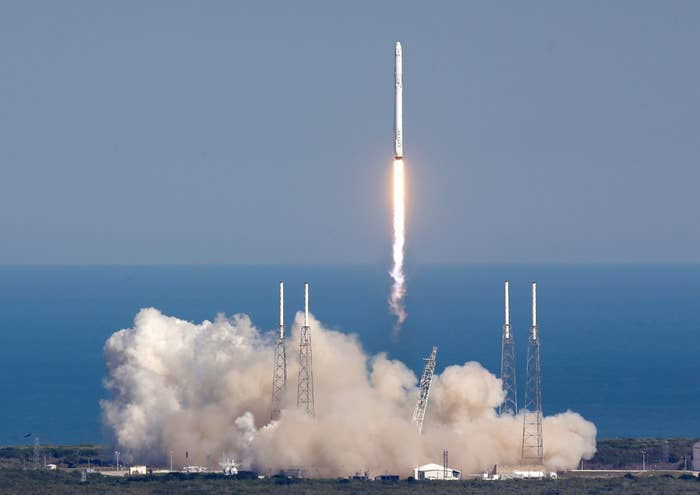 SpaceX successfully landed a Falcon 9 rocket on a drone ship in the Atlantic Ocean Friday afternoon, an important victory for the company after several failed attempts.
The landing followed a successful launch for a mission to resupply the International Space Station.
The Falcon 9 rocket was carrying SpaceX's Dragon spacecraft, which had been loaded with nearly 7,000 pounds of supplies and gear for the space station.
After carrying the cargo into orbit, the Falcon 9 returned to Earth.
The Dragon spacecraft should reach the space station on Sunday.
Friday's landing was an important milestone for SpaceX, which hopes to reduce the costs of space travel. The company previously landed a rocket on land, but had repeatedly failed at sea.
SpaceX, which was founded by Elon Musk, has had four previous failed landing attempts, including one in January and another in March. Musk said the March attempt ended when the rocket "landed hard."
However, SpaceX did managed to successfully landed a rocket on land in Florida in December:
One Falcon 9 costs about the same as a jumbo jet, according to the company, which has said that successfully recovering the rockets will significantly reduce the cost of space transport.