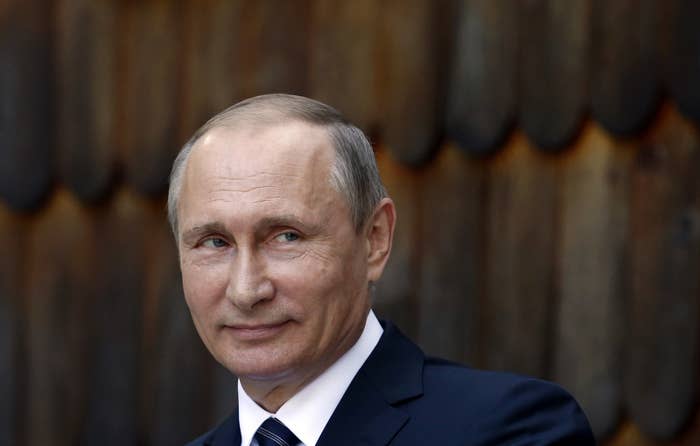 Senior Russian officials celebrated Donald Trump's win in the November presidential election, according to a classified intelligence report delivered Thursday to President Obama.

The celebrations were reportedly discovered in communications intercepted by US intelligence officials. The report, on Russian hacking and cyberactivity, has not been made public, but unnamed officials spoke about it to multiple news organizations.
The Washington Post described the celebrations as an "ebullient reaction" that helped US intelligence officials conclude that Russia tried to meddle in the election. An official also told the Post that the Russians "were as surprised as the rest of the world" by the election's outcome.

"The Russians felt pretty good about what happened on Nov. 8 and they also felt pretty good about what they did," an official told the paper.

According to Reuters, US officials believe Russia went from trying to discredit the election process to focusing "almost exclusively" on Democratic targets. The shift happened as early leaks attracted attention that negatively impacted Hillary Clinton's campaign.
"By October, it had become clear that the Russians were trying to help the Trump campaign," an unnamed official told Reuters.

Intercepted information also showed "Russian government planning and direction of a multifaceted campaign by Moscow to undermine the integrity of the American political system," an official told NBC News.
However, officials also advised caution, telling both outlets that the intercepted communications are subject to interpretation.
A report last month revealed that hackers stole information from a US political party and other organizations via spearphishing attacks — sending emails that tricked people into changing their passwords and clicking links that activated malware.

The Russians' celebration of Trump's win was just one part of the new report presented to Obama on Thursday. According to NBC, it also described cyber attacks against the White House, the Joint Chiefs of Staff, the State Department, and US companies. The report goes back to 2008, and identifies Russians who allegedly passed stolen information to WikiLeaks, NBC also reported.
WikiLeaks founder Julian Assange insisted this week that he did not receive hacked information from Russia, telling Fox News' Sean Hannity that "our source is not the Russian government and it is not a state party."
Russia's alleged involvement in the November election prompted Obama to announce sanctions last month that involved expelling diplomats and closing Russian facilities in the US.
Trump, meanwhile, has sent conflicting messages, seemingly criticizing the US intelligence community but also saying on Twitter that he is a "big fan!"