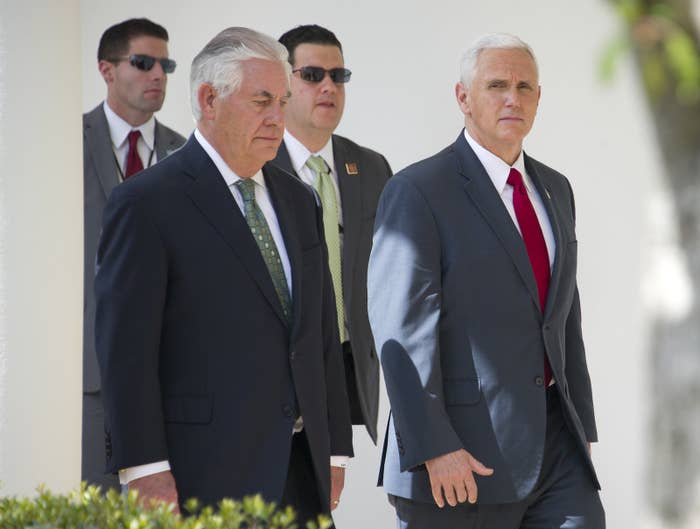 A Secret Service agent who was part of Vice President Mike Pence's security detail has been suspended after reportedly meeting with a prostitute while he was off duty.

The agent met with the prostitute at a Maryland hotel, CNN reported, citing unnamed law enforcement sources. One source told the network that police caught the agent leaving the prostitute's room.
The US Secret Service did not immediately respond to BuzzFeed News' request for comment Wednesday. However, in a statement, the agency confirmed that it was aware of "an alleged incident involving an off-duty Secret Service employee," and said the agent had been placed on administrative leave.
"The Secret Service takes allegations of criminal activity very seriously," the statement added.
Details about the agent's identity, and exactly when the alleged incident happened, had not been released Wednesday night.
According to CNN, the agent was arrested and charged with solicitation. Police reportedly were called to the hotel after the manager became suspicious about what was going on in one of the rooms.
The Secret Service previously suffered through a prostitution scandal in 2012 when it was forced to launch an investigation into agents who brought prostitutes into their hotel rooms. The agents were in Colombia preparing for a visit by President Obama at the time.
The entire Secret Service unit was ultimately recalled from Colombia and eight agents were fired. The incident also prompted the agency to tighten its rules for employees traveling to foreign countries.
White House Fence Jumper Went Unnoticed For 16 Minutes, Rattled Door Handle
None