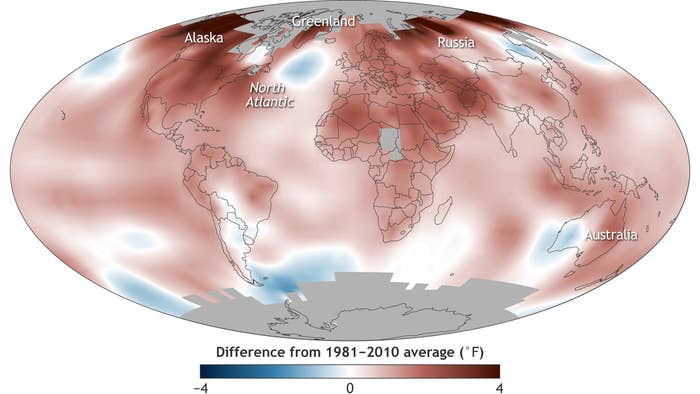 A new federal government report has confirmed that 2016 was the hottest year on record, even as the US prepares to leave the Paris climate deal and President Trump pushes fossil fuels as a centerpiece of his administration.

The report, from the National Oceanic and Atmospheric Administration (NOAA), identified 2016 as the third straight year of record heat, stating it "topped 2015 as the warmest year in 137 years of record keeping." The report attributed the extreme temperatures to "strong El Niño conditions early in the year and a long-term upward trend" associated with climate change.
More than 450 scientists from over 50 countries contributed to the report, which confirmed previous findings from both US and international scientists that 2016 was the hottest year on record.
The new report, however, comes amid political uncertainty in the US over climate change. Most notably, in June President Trump announced that the US would withdraw from the Paris climate deal, a landmark international agreement aimed at limiting global greenhouse gas emissions to tamp down rising temperatures.
Trump also continues to push fossil fuels as a key part of his agenda. His administration has rolled back regulations on coal, for example, and is working to make it easier to extract oil and gas via fracking. The policy moves follow months of campaigning in which Trump professed a love for coal and frequently criticized cleaner sources of energy such as wind.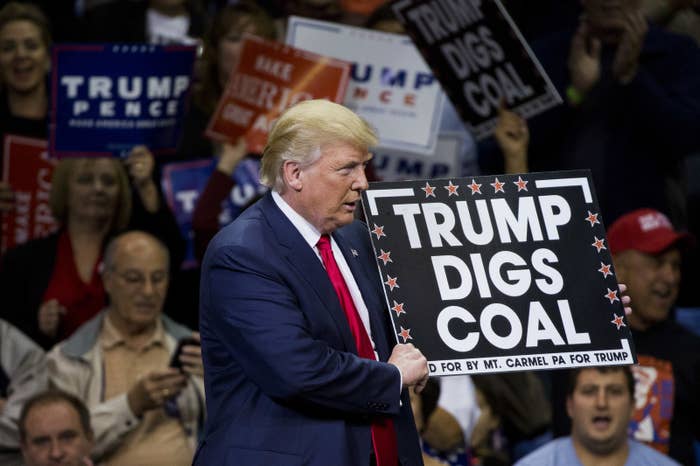 Trump's emphasis on fossil fuels is particularly notable in light of Thursday's report. Besides being the hottest year on record, the report revealed 2016 also saw the highest recorded levels of greenhouse gases such as methane and nitrous oxide. In fact, 2016 saw the "largest annual increase observed in the 58-year record" compared to 2015, the report said.

The consequences of soaring greenhouse gases and rising temperatures are dire. The report pointed to an array of "notable climate anomalies" that led to extreme events across the globe including wildfires in Canada, record warm seasons on several different continents, and powerful typhoons and hurricanes.
Dr. Howard Diamond, a climate science program manager at NOAA who worked on the report, told BuzzFeed News that climate change can exacerbate tropical storms because a "warmer atmosphere just holds more moisture."
"There will be fewer tropical cyclones, but they will be more powerful," Diamond said, "because you have much warmer water and a much warmer atmosphere."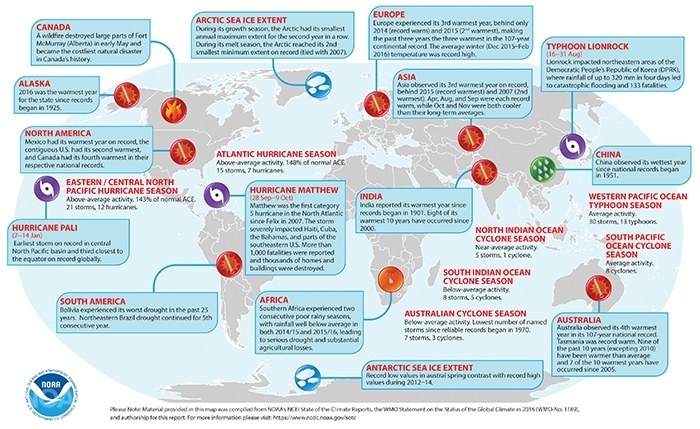 Thursday's report indicated that sea surface temperatures are also rising and hit record levels in 2016.

"The record-breaking globally averaged sea surface temperature for 2016 was 0.65–0.74 degrees F (0.36–0.41 degrees C) higher than the 1981–2010 average and surpassed the previous mark set in 2015 by 0.02–0.05 degrees F (0.01–0.03 degrees C)," according to the report.

The Arctic experienced an even more extreme year, the report said, and as a result sea ice had its worst growth season in the 37-year satellite record, tying with 2015 at 7.2% below the 1981–2010 average.
The conditions are also having a significant impact on places where people live. Both South America and Africa suffered droughts during 2016 that were among the "notable climate anomalies," and dry conditions generally were widespread.
"For any given month during 2016, 12% or more of global land was experiencing at least severe drought conditions, the longest such stretch in the record," the report said.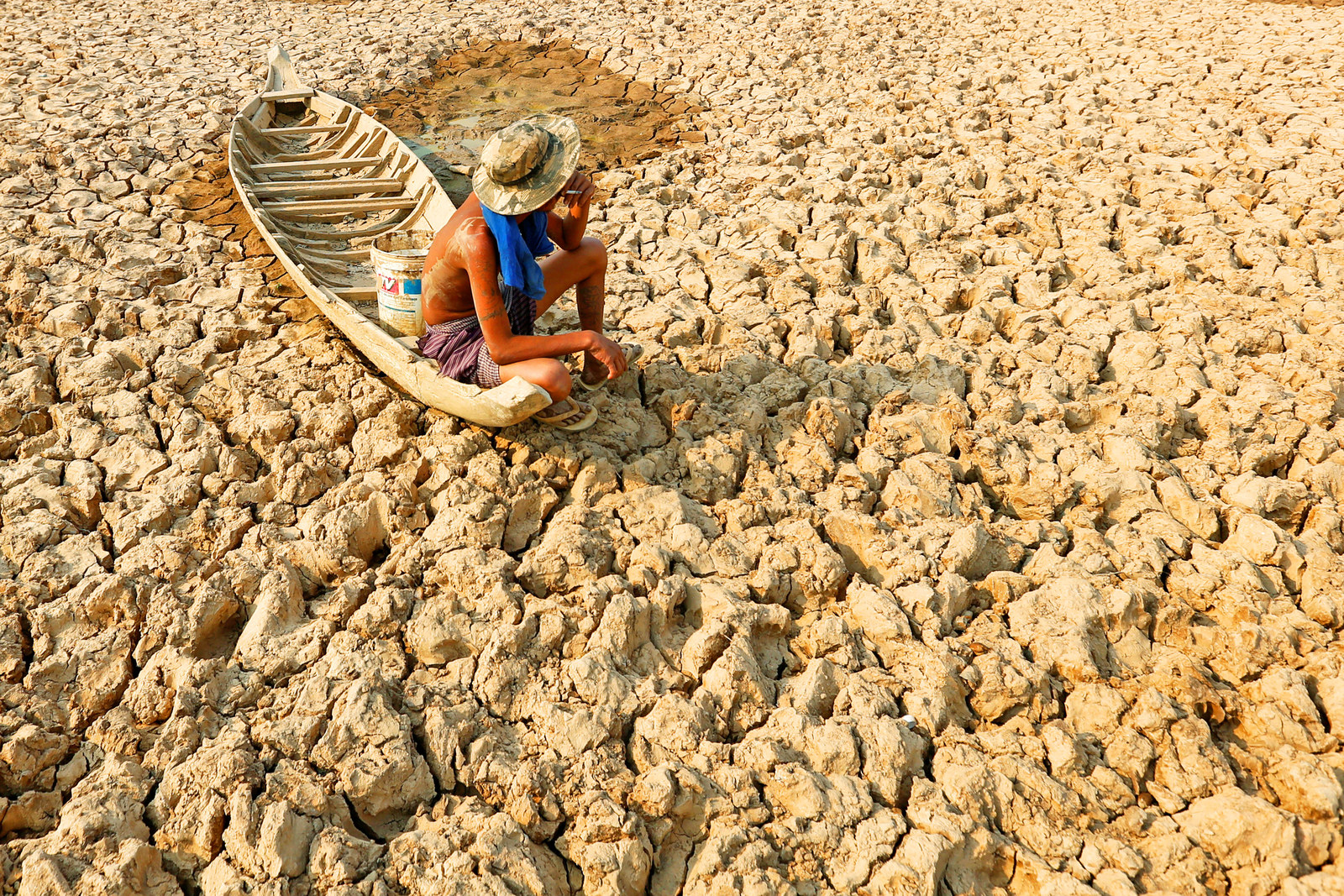 Diamond, who has extensively studied storms in the Pacific Ocean, pointed out that intensifying tropical storms can have a particularly negative impact on small island states "because they're low-lying for the most part. They're susceptible to storm surge."
Small island states are also among the places on the front lines of rising sea levels, which according to Thursday's report also reached record levels in 2016.
"The global average sea level rose to a new record high in 2016, and was about 3.25 inches higher than that observed in 1993, when satellite record-keeping for sea level began," the report said.
Scientists did not prescribe solutions for the many catastrophes — typhoons, droughts, flooding, and other extreme weather events — that the report mentions, nor did they weigh in on the fraught political environment the US currently faces regarding climate change.
Diamond declined to discuss the politics of climate change, but said that generally he remains "concerned that we may not be taking it seriously as we should."
"I believe we have to take the issue of climate change seriously," Diamond said. "Because there are serious implications to not taking it seriously."