Sarah Palin "Seriously Interested" In 2016 White House Bid
Palin made the comment Friday night in Iowa. It was the latest and most-strongly-worded hint yet that the former Alaska governor may run for the White House.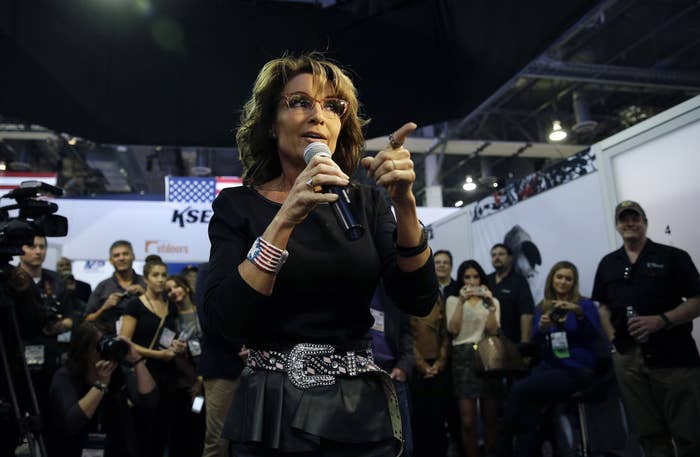 Former Alaska Gov. Sarah Palin said Friday night that she is "seriously interested" in running for president in 2016.
The Republican made the comments in a Des Moines hotel lobby, where conservatives are gathering this weekend for the Iowa Freedom Summit, The Washington Post reported. Reporter Robert Costa of The Post tweeted her comments about a possible run:
Palin added that at this point she is still only contemplating what to do and is not yet running a national political operation, The Post reported.
Palin has already dropped hints about a White House bid, but her comments Friday took those hints up a notch.
Palin told ABC News on Thursday that the she was "of course" interesting in the upcoming presidential election. She added that "when you have a servant's heart ... anybody would be interested."
Palin herself seemed to agree that her wording Friday mattered when she reportedly said that "it is a significant step" "to publicly announce" interest in a presidential run.
Palin, of course, rose to national prominence after John McCain suddenly announced her as his running mate in 2008. Prior to her unsuccessful bid for the vice presidency, she served as the governor of Alaska for about two and a half years, or just over half of one term.