Rick Perry Drops Out Of The Presidential Race
The former Texas governor has struggled to find support in the crowded Republican primary.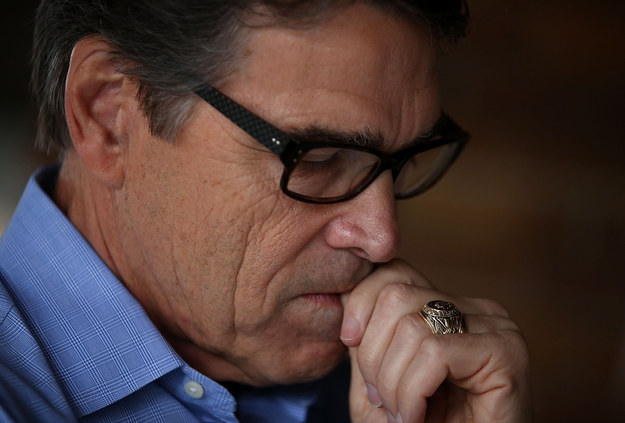 Former Texas Gov. Rick Perry suspended his presidential campaign Friday, becoming the first candidate to bow out of the crowded fight for the Republican nomination.
In a speech announcing his campaign's suspension, Perry recounted a series of personal anecdotes, then added that whoever becomes the Republican nominee "must make the case for the cause of conservatism more than the cause of their own celebrity." He added that he "gave my life to Christ" and that "some things have become clear.
"That is why today I am suspending my campaign for the presidency of the United States," Perry added in the speech.
Perry generally praised the remaining field of candidates, but did warn against "falling for the cult of personality," nominating "a candidate whose rhetoric speaks louder than his record," and indulging in "nativist appeals that divide the nation further."
Though Perry didn't mention any other candidates in the speech, the comments may have been directed at current frontrunner Donald Trump, who among other things has called for an end to automatic birthright citizenship.
From the beginning of his campaign, Perry has struggled to gain a significant following. He consistently polled among the bottom tier of of 17 Republican candidates, and was excluded from the primetime debate last month. More recently, he stopped paying his staff and had to fend off rumors that his campaign was in trouble.
The Republican field remains crowded despite Perry's departure. Polls show Trump leading among remaining 16 candidates, followed by challengers Jeb Bush and Ben Carson.