Polygamy Is Legal In Utah, For Now
A federal judge issued a final ruling Wednesday in the so-called Sister Wives case, handing the stars of the TLC show a resounding victory.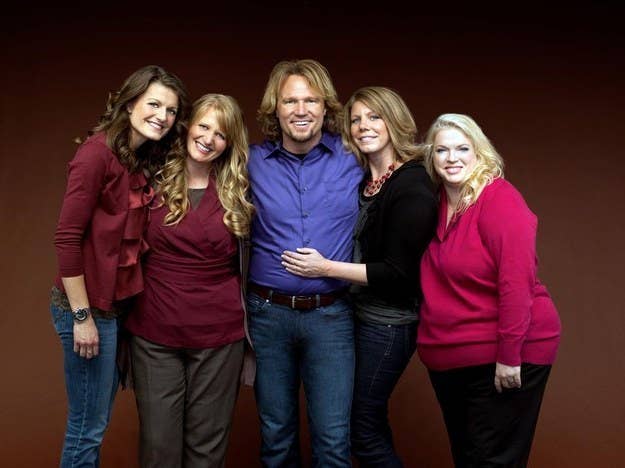 A judge ruled Wednesday that the law making polygamy illegal in Utah is unconstitutional. Here's what you need to know:
What just happened?
A federal judge in Salt Lake City — Clark Waddoups — issued a final ruling in the so-called Sister Wives case, which is known for the TLC show that prompted it. Sister Wives stars the polygamous Brown family, who sued in 2011 because officials where they lived threatened to come after them.
The Brown family won their biggest victory in December, when the judge said the Utah law that made polygamy illegal — and which would have been used against them — was unconstitutional. The case was left hanging, however, while both sides argued over whether or not the family's rights were violated by years of criminal investigations.
Wednesday's ruling resolves all the pending issues and hands a resounding victory to the Browns. Not only did the judge decide that the law against polygamy was unconstitutional, he also agreed that the family's rights had been violated and said they "are entitled to an award of attorney's fees, costs, and expenses incurred in this action."
This all effectively means that for the time being polygamy in Utah is no longer illegal.
Wasn't polygamy already legal in Utah? That's, like, one of the main things the state is famous for, right?
Utah is indeed known for polygamy — there's even a local beer cheekily called "Polygamy Porter" — but also has a surprisingly contentious past when it comes to non-monogamous marriages. The state's reputation dates back to its founders, Mormon pioneers, whose faith included "plural marriage." The mainstream Mormon Church banned polygamy in the late 1800s, but some members of the church refused to accept the policy change and gradually broke away to form their own groups.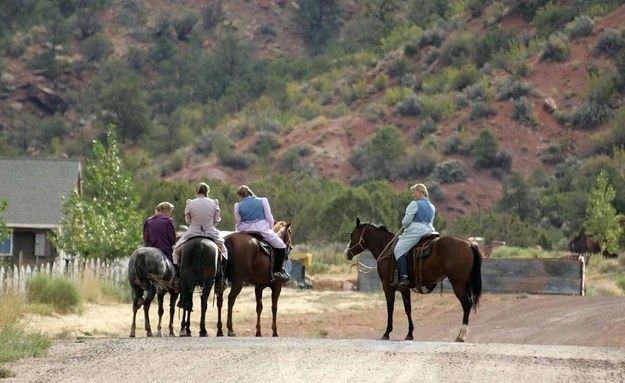 Today, there are many different groups in Utah that practice polygamy, but they're mostly small and often live either in relatively rural communities or on the peripheries of urban areas. (There are some notable exceptions, such as the very open Darger family, or the more secretive Kingston group.) The average Utahn is not a polygamist.
In any case, the lifestyle of Utah's polygamous groups was illegal because the state had a law against cohabitation.
Wait, cohabitation? So the law against polygamy also made it illegal in Utah to live with your boyfriend or girlfriend?
Technically, yes.
In practice, however, the law was not enforced against monogamous couples. Instead, it was seen as a way for officials to go after polygamous families. Even that was pretty rare, but the potential threat remained, as the Brown family learned when prosecutors starting hinting about going after them.
With this case wrapping up, however, it's no longer illegal to cohabitant with someone in the state of Utah.
So polygamy is legalized in Utah. Can anyone go down to the courthouse and get married to multiple people?
No. The best way to describe the effect of this case is to say that polygamy, as practiced in Utah, is not illegal. It's still against the law in Utah to get legally married to multiple people, which is bigamy.
But that's kind of a mouthful, so the simplified version is that anyone can live with anyone else — polygamists and monogamists included — without breaking the law.
The reason this case legalized polygamy is because most polygamists in Utah aren't actually trying to get legally married to each other; after their first marriage, they merely have a "spiritual" or religious ceremony. That used to be illegal because it was cohabitation, but now it is not.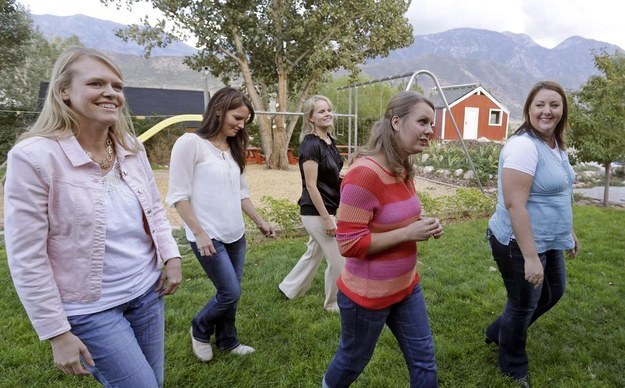 So what happens next?
Utah in December vowed to appeal the ruling. In response to Wednesday's decision, Utah Attorney General spokeswoman said Wednesday that the state was still deciding what to do next:
The Attorney General's Office is currently reviewing Judge Waddoups's ruling of Brown v Herbert and will make final determination of whether or not to appeal one or more of the issues in the decision within the coming weeks. It is important to legally assess the ruling's scope and how it will impact future litigation.
The Browns' attorney, however, pointed out Wednesday on his blog that the state is under no obligation to appeal and could instead just let it go. The state certainly has bigger battles it's trying to fight — notably, a same-sex marriage case that it has been losing — but Utah's attorney general has made polygamy a major issue since taking office late last year.
Life for most polygamists also will likely go on relatively unchanged; after the ruling in December, members of Utah's largest concentrated polygamous community said they doubted it would have much of an impact. That's in part because they aren't seeking legal polygamous marriages, as well as because years of living under intense scrutiny has prompted some groups to adopt relatively isolationist cultures.