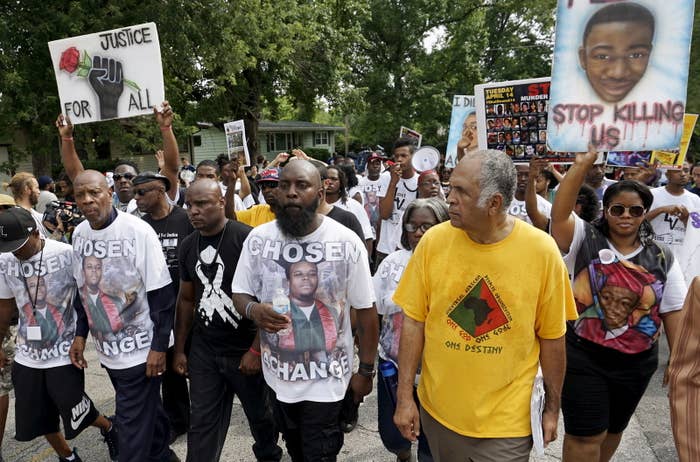 After a years-long spate of controversial police shootings, the U.S. Justice Department plans to require the nation's law enforcement agencies to report all officer-involved killings that take place during arrests.
The program, outlined last week in a Department of Justice notice, would require police agencies to submit documentation on all "arrest-related deaths." The reports would include the names of people killed, as well as details about the circumstances of their deaths.
All 19,450 U.S. law enforcement agencies, as well as roughly 685 medical examiners and coroners, will be asked to submit reports as part of the program, which is slated to go into effect later this year.
Police shootings began to come under increased scrutiny, and have generated significant controversy, after the August 2014 killing of 18-year-old Michael Brown in Ferguson, Missouri. Other police killings of black men and teens — including Tamir Rice, Ezell Ford, Walter Scott, and Freddie Gray, among others — helped galvanize the Black Lives Matter movement and prompted calls for greater accountability for law enforcement.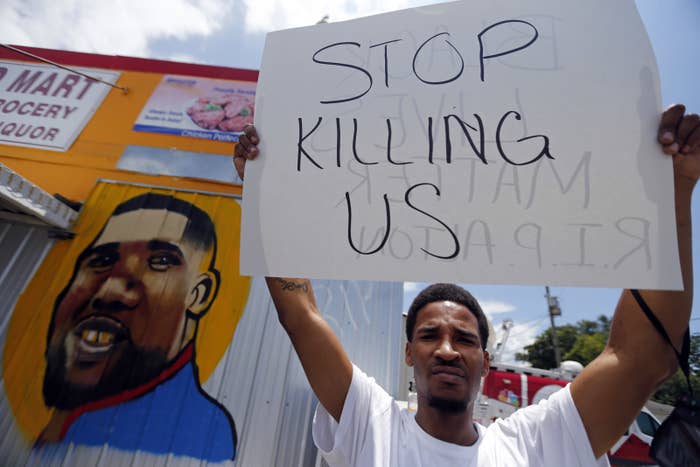 The deaths earlier this year of Philando Castile in Minnesota and Alton Sterling in Louisiana further stoked tensions and prompted calls for reform.

However, a comprehensive and authoritative list of people killed by police does not exist. Though a previous program to document police killings did exist, the Justice Department's notice from last week mentions "concerns about variations in data collection methodology and coverage." The Guardian also notes that the law creating the program was "largely ignored since being reauthorized in December 2014."
Independent analysis by media organizations further found that hundreds of killings were uncounted for in federal data prompting the Wall Street Journal last year to conclude that "it is nearly impossible to determine how many people are killed by the police each year."
The new Justice Department program aims to solve this problem. It will use a "mixed method, hybrid approach" that relies on gathering information from open sources, as well as soliciting reports from law enforcement.
The program will be open for public comment until October, after which police agencies will be asked to submit one report for all of 2016. Next year, agencies will have to submit quarterly reports.
The Department of Justice did not immediately return BuzzFeed News' request for comment Monday.