Dorian Johnson, Man Who Witnessed Michael Brown Shooting, Is Arrested
Dorian Johnson was arrested Wednesday after allegedly interfering with an arrest and trying to discard narcotics. He recently filed a lawsuit against Ferguson, Missouri, and other city officials in connection with Brown's death.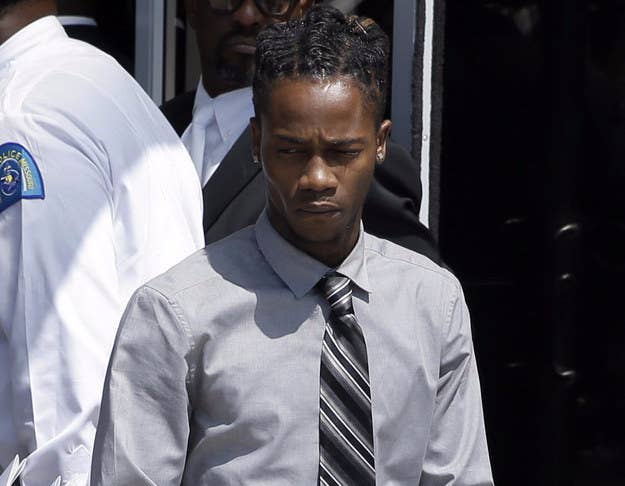 Police on Wednesday confirmed to BuzzFeed News that Dorian Johnson — the man who was with unarmed black teen Michael Brown when he was fatally shot by a police officer last year in Ferguson, Missouri — was arrested.
When asked about the arrest, St. Louis Police spokesperson Leah Freeman provided BuzzFeed News with a report about three people who were arrested Wednesday. The report states that at 3:21 p.m. police responded to reports of "a large group of subjects who were possibly armed with firearms." While detaining a man and a male juvenile, another man came over to the officer and "yelled in an attempt to keep him from detaining" the suspects.
The man who was yelling, also was seen "discarding suspected narcotics onto the ground," according to the report.
The report does not name any suspects, but CNN reported that Johnson was arrested after interfering with an arrest and attempting to discard narcotics.
Johnson was present on Aug. 9 when Ferguson police Officer Darren Wilson opened fire and killed 18-year-old Brown, setting off protests across the U.S.

Earlier this week, Johnson sued the city of Ferguson, Wilson, and Thomas Jackson, the former police chief, claiming that his civil rights were violated during the shooting. The lawsuit also argues that Wilson used techniques routinely deployed by the Ferguson Police Department to conduct racially motived stops.
Update: St. Louis prosecutors charged Johnson Thursday with a class A misdemeanor for resisting arrest.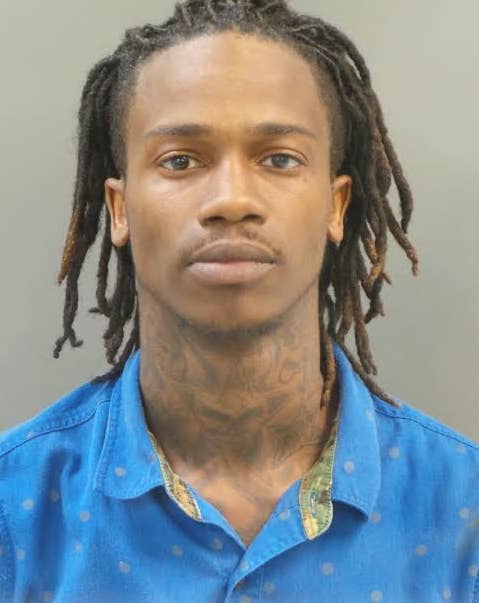 According to charging documents provided to BuzzFeed News, Johnson was taken into custody Wednesday after he ran up to an officer who was arresting another man.
Johnson then "demanded" that the officer remove his hands from the other man and "stated that the police could not arrest any of them." An officer then grabbed Johnson and the two struggled. The officer eventually wrestled Johnson to the ground and handcuffed him.
Johnson's charging documents do not mention drugs, which were a part of the original statement distributed by police. According to the St. Louis Post-Dispatch, Johnson had a drink at the time of his encounter with police. Officers believed the drink contained a mix of cough medicine and narcotics, however, sources told the Post-Dispatch that an analysis did not find any drugs.