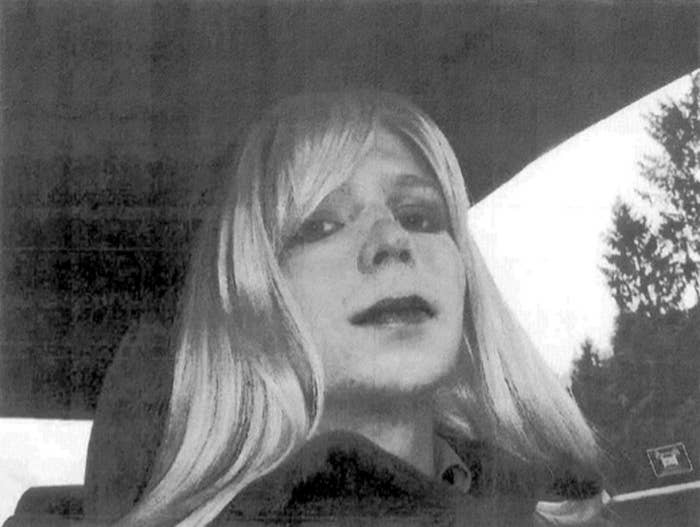 The Pentagon is working on a plan to move Army Pvt. Chelsea Manning from a military prison to a civilian prison in order to accommodate her request for hormone therapy, the Associated Press reported early Wednesday.
Defense Secretary Chuck Hagel has approved the development of the plan to transfer Manning. The report cited two unnamed Pentagon officials who were not authorized to speak on the matter.
Manning, who was formerly known as Bradley Manning, revealed last year that she suffers from gender identity disorder. She later changed her name, asking also for hormone therapy and to be able to live as a woman. The military did not approve Manning's name change, which was approved by a judge.
The request was complicated, however, by the fact that Manning is serving 35 years in prison for leaking hundreds of documents to WikiLeaks. The Defense Department does not provide hormone therapy, which means Manning will have to move to a civilian prison where such treatments are available.
The Defense Department and the Federal Bureau of Prisons are just starting discussions about the prospects for a transfer, the two officials said.
"No decision to transfer Pvt. Manning to a civilian detention facility has been made, and any such decision will, of course, properly balance the soldier's medical needs with our obligation to ensure she remains behind bars," Pentagon press secretary Rear Adm. John Kirby told the AP.
Manning's request is the first of its kind for the military. In March, she filed a complaint alleging her treatment had been delayed. Military doctors have repeatedly diagnosed Manning with gender dysphoria, or the sense of being a woman in a man's body, the AP reported.