Suspected Cop Killer Eric Frein Facing Terrorism Charges
Frein was charged Thursday with two counts of terrorism after police found a letter that mentions wanting to start a "revolution." The charges follow Frein's capture on Oct. 30 after more than a month on the run from police.
Update — Nov. 13, 6:20 p.m. ET:
Prosecutors hit Eric Frein Thursday with a pair of terrorism charges, NBC News reported. The charges are the result of a letter investigators discovered, which mentions "another revolution can get us back to the liberties we once had."
Frein was previously charged with murder and other charges for allegedly killing two Pennsylvania state troopers on Sept. 12.
In Frein's letter, he wrote that "the moment and time seems right for a spark to ignite a fire in the hearts of men." He also claimed that "there is so much wrong" that the "crucible" of a revolution was needed. Frein's new terrorism charges carry a maximum sentence of 40 years in prison.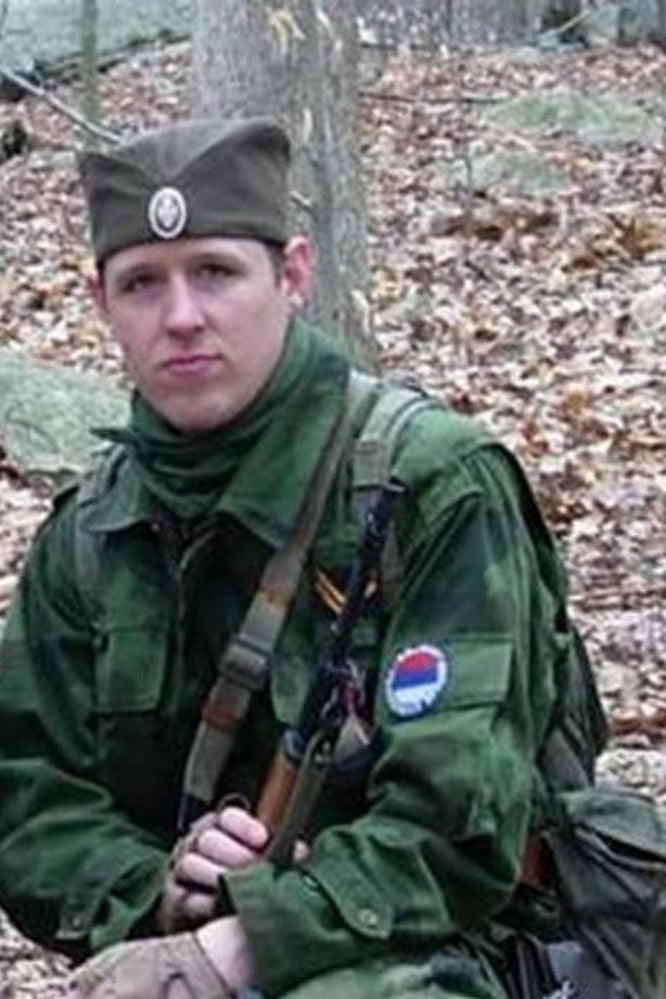 A 48-day manhunt for a survivalist accused of killing a Pennsylvania state trooper ended Thursday when police captured Eric Frein.
Pennsylvania trooper Rob Hicks confirmed to BuzzFeed News that Frein, 31, was captured Tuesday. At an evening news conference, Pennsylvania State Police Commissioner Frank Noonan said police surprised Frein at an abandoned airstrip near Tannersville, Pennsylvania.
"They ordered him to get down on his knees and raise his hands," Noonan said. "Which he did."
Police then took him into custody without incident. Frein had a scratch on his nose that predated his capture, but otherwise seemed fine, Noonan added.
"He looked fairly healthy," Noonan said. "Healthier than I would have expected."
Frein is being held without bail after being charged with murder, homicide of a law enforcement officer, attempted murder, and possession of weapons of mass destruction.
Pike County District Attorney Raymond Tonkin has announced he will seek the death penalty.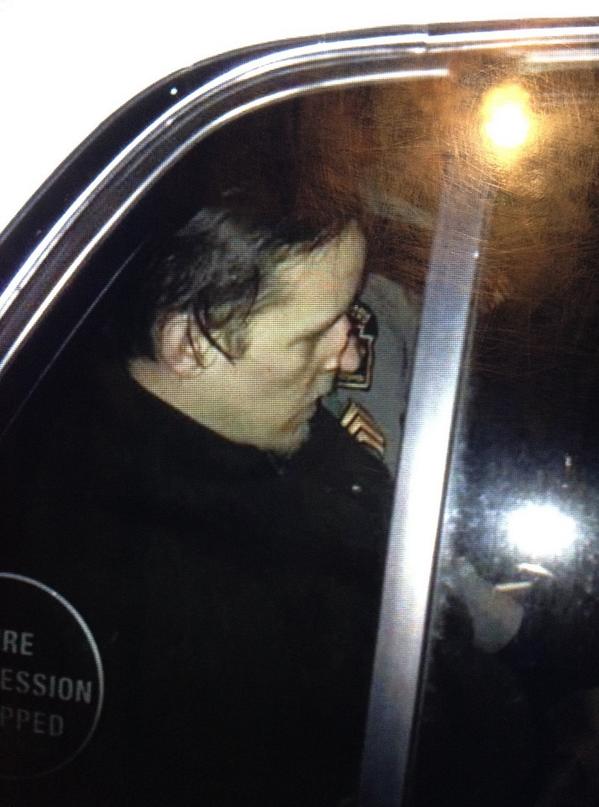 Police initially searched the neighborhood where Frein lived with his parents, then headed to Pennsylvania's Poconos Mountains where they found rifles and two pipe bombs that could be set up to trigger if tripped by a wire.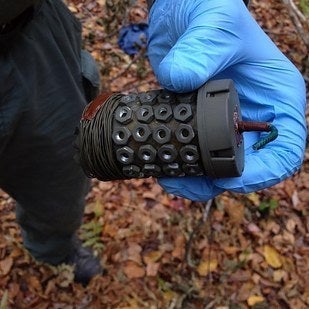 Officials described Frein as a survivalist and said his weapons were discovered near other supplies in the woods. Pennsylvania State Police Lt. Col. George Bivens added that the bombs were "consistent with Frein's nonconfrontational and gutless efforts to kill and injure law enforcement from a distance."
Frein eventually made it onto the FBI's 10 Most Wanted list.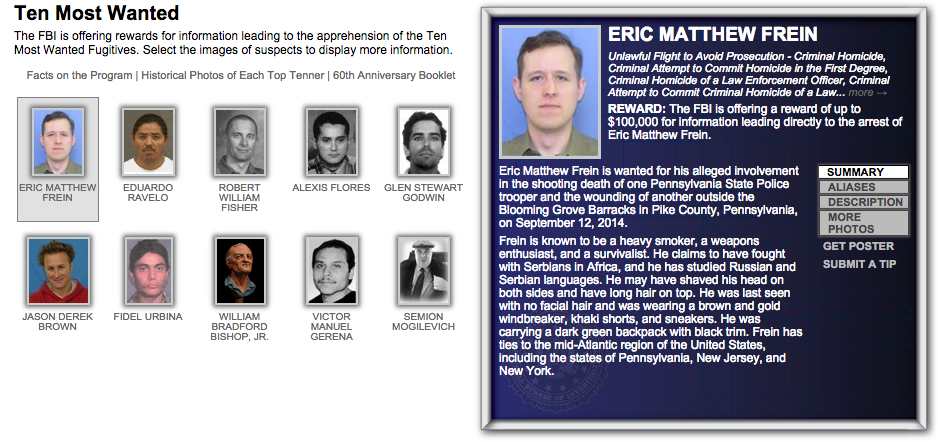 According to the FBI, Frein claimed "to have fought with Serbians in Africa, and he has studied Russian and Serbian languages." Following the Sept. 12 attack, police searched Frein's computer and found evidence suggesting he had planned the ambush for years, CNN reported.
Prosecutors will seek the death penalty for Frein.
Frein has been charged with murder, attempted murder, homicide of a law enforcement officer, and several other crimes. Pike County District Attorney Tonkin said Thursday evening that he will seek the death penalty when Frein's case goes to court.
Frein's mugshot: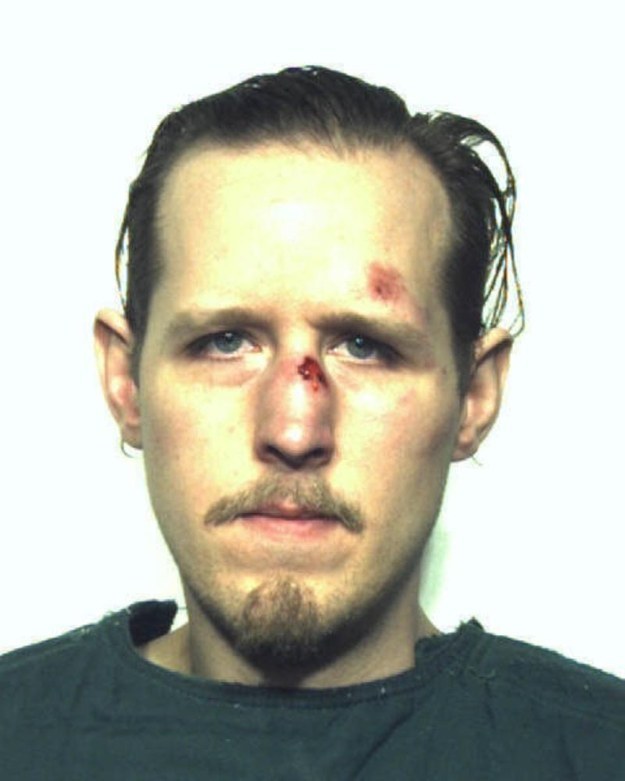 Frein exits the Pike County Courthouse following his arraignment.