Ohio Abandons Drugs Used In A Lengthy Execution
Ohio will no longer allow the execution drugs used on Dennis McGuire, who appeared to gasp and snort during a 26-minute execution.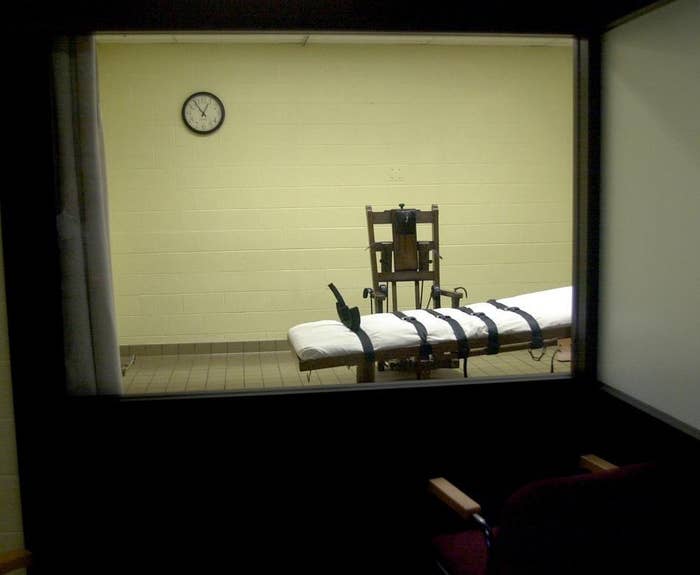 Ohio is abandoning two execution drugs that were used during a lengthy and controversial 2014 execution.
The state's Department of Rehabilitation and Correction announced Thursday that it would no longer use midazolam and hydromorphone to execute inmates. Instead, the state has approved the use of thiopental sodium and pentobarbital for executions.
The change comes after Ohio drew fire for the controversial execution of Dennis McGuire, which took place on Jan. 16, 2014. McGuire — who was convicted of raping and killing a pregnant woman — took 26 minutes to die, during which time he seemed to be gasping for air. It was the Ohio's longest execution, and the same drugs were used during a nearly two-hour Arizona execution in July, the Associated Press reported.
McGuire's execution prompted criticism and a temporary halt to executions in Ohio. McGuire's family also sued the state, saying the execution amounted to cruel and unusual punishment.
Some legal experts quickly questioned how the state was going to find the newly-approved execution drugs, according to the AP. Fordham University law professor Deborah Denno said one of the drugs cannot be imported, meaning the state must be getting it from a compounding pharmacy.
A prisons spokeswoman told the AP that Ohio is exploring "all sources of the drugs permitted by the policy."
A scheduled Feb. 11, execution, "and possibly others," will be postponed while Ohio works to secure a supply of the drugs, according to Thursday's announcement.