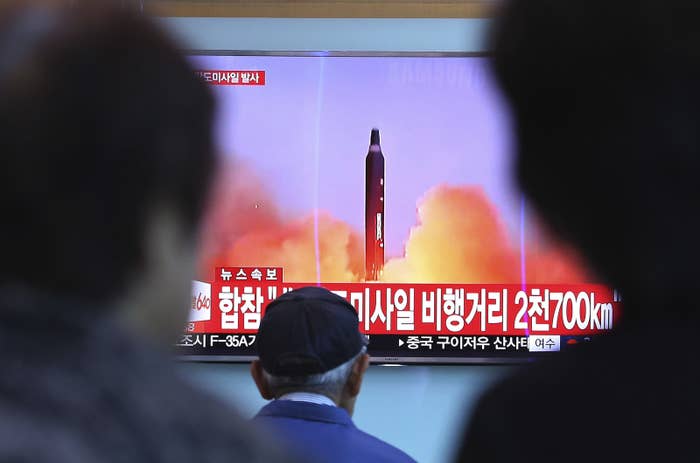 North Korea fired a missile Friday morning over Japan, escalating an already-volatile situation in the region and prompting Japanese authorities to advise people to seek shelter.
South Korea's Yonhap News Agency reported the launch of an "unidentified missile" took place near Pyongyang, the capital of North Korea. The missile then flew east toward Japan.
According to Japanese public broadcaster NHK, the missile entered Japanese territory at 7:04 a.m. local time, flew over the country's northern island Hokkaido at 7:06 a.m., then landed about 1,200 miles east of northern Japan in the Pacific Ocean at 7:16 am.
The missile likely traveled at an altitude of 480 miles and flew for about 2,300 miles, South Korea's Joint Chiefs of Staff told Yonhap.
North Korea did not give its neighbors warning before the launch, and the Japanese military did not attempt to shoot it down.
Moments after the missile was fired, Japan issued an emergency alert for its citizens, warning people to take cover in buildings or underground, NHK reported.
US Pacific Command said the missile was an "intermediate range" model fired eastward from an area near Pyongyang. It said the missile didn't pose a threat to North America, but "our commitment to the defense of our allies, including the Republic of Korea and Japan, in the face of these threats, remains ironclad."
"We remain prepared to defend ourselves and our allies from any attack or provocation," the US Pacific Command added.
Secretary of State Rex Tillerson described the missile launch as the second time the people of Japan "have been directly threatened in recent weeks."
"These continued provocations only deepen North Korea's diplomatic and economic isolation," Tillerson said in a statement.
Friday's launch was the sixth time a North Korean missile passed over Japan, with the last incident taking place on Aug. 29. The missile launch comes amid rising tension between North Korea and the US and its allies, including Japan and South Korea.
A day before the launch, a North Korean state agency threatened Japan, saying it "should be sunken into the sea by the nuclear bomb of Juche," Reuters reported. The agency also said the US should be reduced to "ashes and darkness."
The threats followed new sanctions unanimously adopted by the UN Security Council on Monday. The sanctions ban North Korean textile exports.
Last week, the US Geological Survey recorded a 6.3 magnitude earthquake at a depth of 0.0 kilometers in North Korea, a strong indicator the event was a nuclear test conducted by Kim Jong Un's military.
Air Force Gen. John E. Hyten, the commander of US nuclear forces, said Thursday that he assumes the test involved a North Korean hydrogen bomb.
"I saw the event, I saw the indications that came from that event. I saw the size, I saw the reports and therefore to me I am assuming it was a hydrogen bomb," Hyten said, Defense News reported.
Hyten's comments came just moments before North Korea's latest reported missile launch.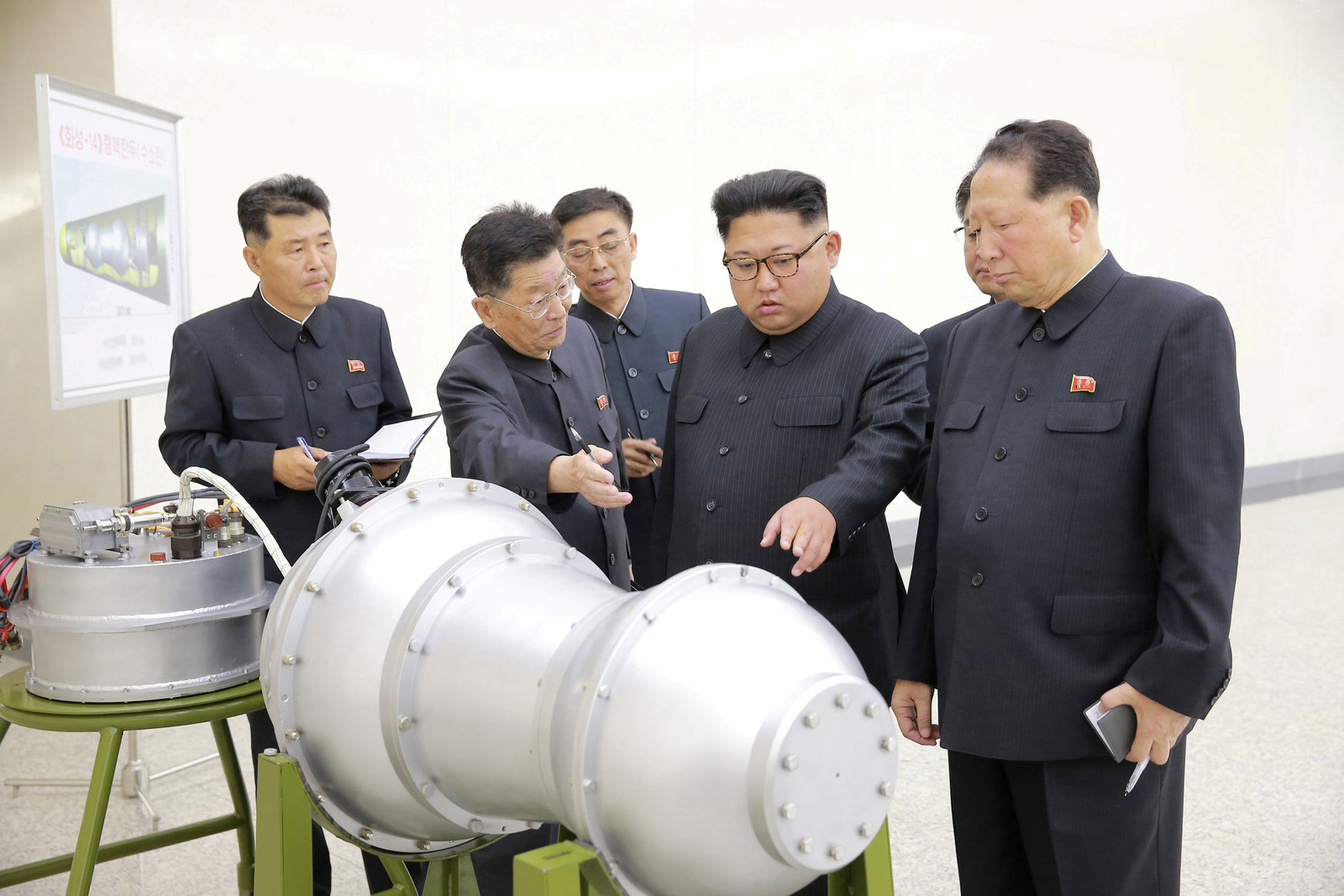 North Korea also recently threatened to blow up Guam, a US territory.
President Trump responded to recent provocations last month by threatening "fire and fury like the world has never seen."
Trump later said that if North Korea "does anything in terms of even thinking about attack of anybody that we love or we represent or our allies or us, they can be very, very nervous."
"They should be nervous," Trump added. "Things will happen to them like they never thought possible."