North Korea Has Detained An American Tourist For Leaving A Bible
A 56-year-old Ohio man who traveled to North Korea in late April reportedly was detained after leaving behind a Bible.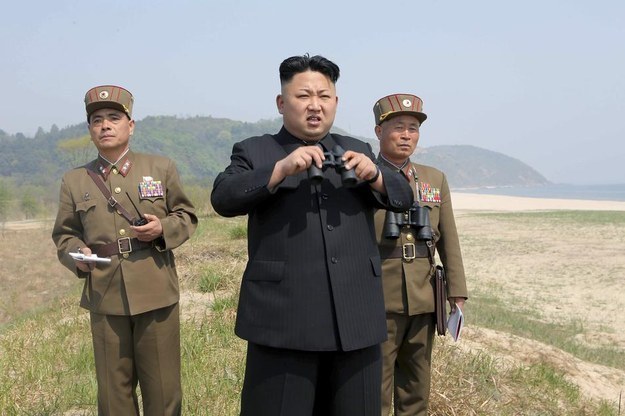 North Korea has detained an American tourist for acting "contrary to the purpose of tourism during his stay." Jeffrey Edward Fowle — whose identity was confirmed by both his family's attorney and North Korean media – had been in the country since April 29 and lives in Miamisburg, Ohio.
Though North Korea was vague about what exactly Fowle did, Japan's Kyodo News Agency said he was detained for leaving behind a Bible in his hotel room. Fowle attends Urbancrest Baptist Church in Lebanon, Ohio, but his family attorney told the AP he was visiting the country merely as a tourist and was not on any sort of mission.
The U.S. State Department confirmed Friday that North Korea had detained an American, but did not say if Sweden — which acts as a diplomatic intermediary between the country and the U.S. — had been given access to the him.
Fowle is the third American North Korea is now holding. The first, Kenneth Bae, is a Korean-American missionary who has been held since November 2012. He was sentenced to 15 years of hard labor for hostile acts against the state, according to AP.
Matthew Miller, 24, also is being held after traveling to the country as a tourist in April. North Korea said he was detained for improper behavior while crossing the border and claimed that he was seeking asylum.
North Korea has worked to promote tourism recently, though the State Department "strongly recommends against all travel" to the country, citing "arbitrary arrest and long-term detention" of Americans.