Newly Freed Journalist In Egypt Wants To Be Deported To Canada
In his first comments since bailing out of an Egyptian jail earlier this week, Al Jazeera journalist Mohamed Fahmy said he wanted to be deported to Canada.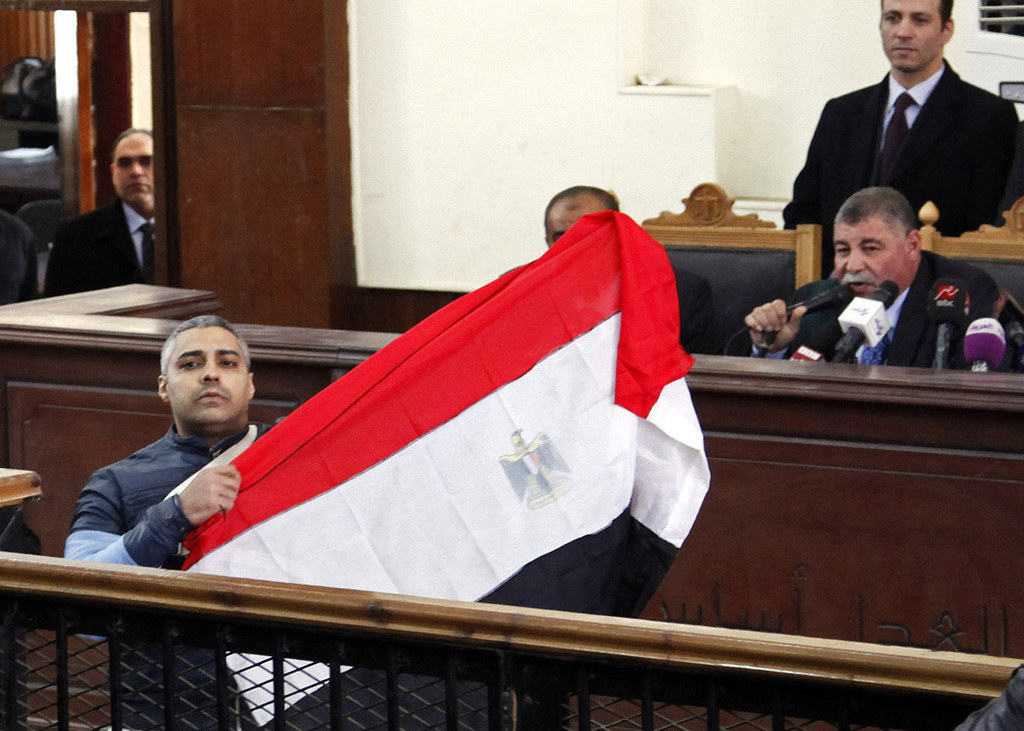 Newly freed Al Jazeera journalist Mohamed Fahmy said Saturday he would like to be deported from Egypt to Canada.
Fahmy was allowed to leave an Egyptian jail Friday after paying $33,000. He was freed along with Baher Mohamed, another Al Jazeera journalist, who did not have to post bail.
In an interview Saturday with AFP, Fahmy said that he wants to be deported and hopes Canadian Prime Minster Stephen Harper would reach out to the Egyptian government.
"But we are yet to see the prime minister call [Egyptian President Abdel Fattah al-Sisi] and demand my deportation," Fahmy said in the interview. He added that he plans to personally reach out to Egyptian officials to find out "why I haven't been deported."
Fahmy went on to say the Canadian government was in part to blame.
"I told the Canadians you cannot engage with emails and faxes and speak to the spokesman of the ministry. No!" he told AFP.
He also cited the case of Peter Greste, another journalist who was jailed and charged along with Fahmy and Baher Mohamed. Greste was released earlier this month and deported to Australia, his home country. Fahmy held duel Canadian and Egyptian citizenship, but renounced the latter in order to be eligible for deportation.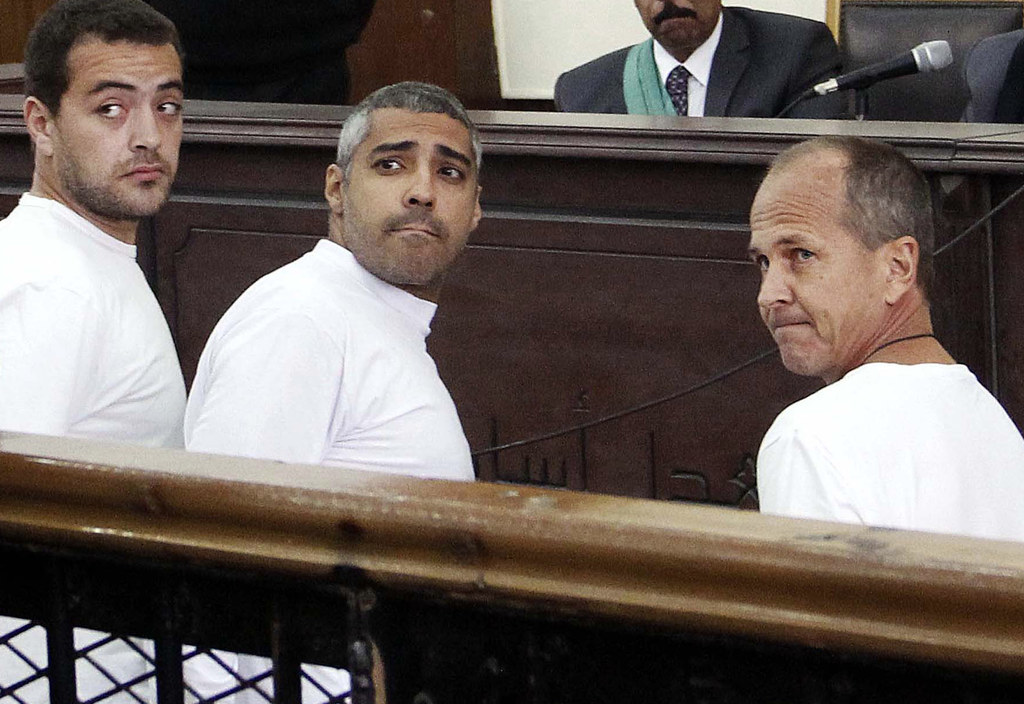 All three men faced charges of spreading false information and were previously sentenced to seven years in prison, but the proceedings have been widely condemned. A judge recently ordered a retrial for Fahmy and Mohamed.
The men spent more than 400 days behind bars. Fahmy told AFP Saturday that he was initially held in solitary confinement. Later, the three journalists were moved to a small cell referred to as the "shoebox."
"It was very small but ... we co-existed together, we are like brothers now," Fahmy told AFP.
On Friday, Fahmy posted a picture of himself in Cairo: