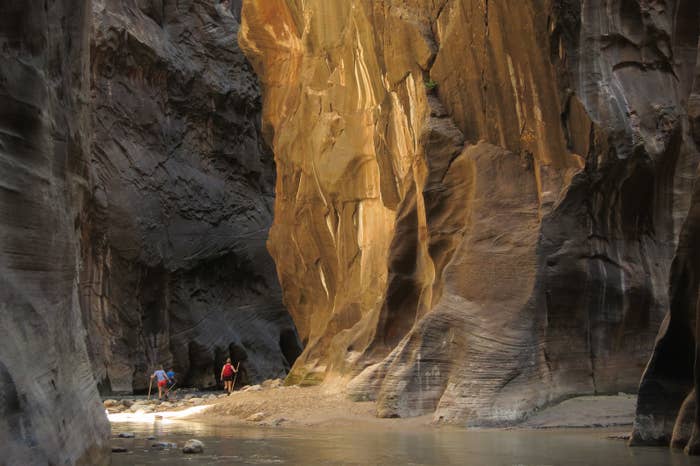 The Trump administration has abandoned plans for a major and controversial increase to entrance fees at national parks and will instead only raise the price by a few dollars.
The National Park Service announced the increases Thursday, saying entrance fees for a seven-day vehicle pass at 117 parks will go up by $5. Other types of passes, such as for walking into the parks, will see smaller fee increases. The increases go into effect on June 1.
The Park Service said in a statement that the higher entrance fees will be used "for projects and activities to improve the experience for visitors who continue to visit parks at unprecedented levels."
The price of both annual and senior passes will remain $80, the Park Service added.
The modest fee increases represent a significant reversal for the Interior Department. In October, Interior Secretary Ryan Zinke proposed raising entrance fees at the 17 most popular parks to $70 during peak season — an increase of as much as $40 for some sites. The Interior Department said the higher fees were needed to address significant maintenance backlogs, but the proposal was met with immediate backlash by critics who argued would-be visitors would be priced out.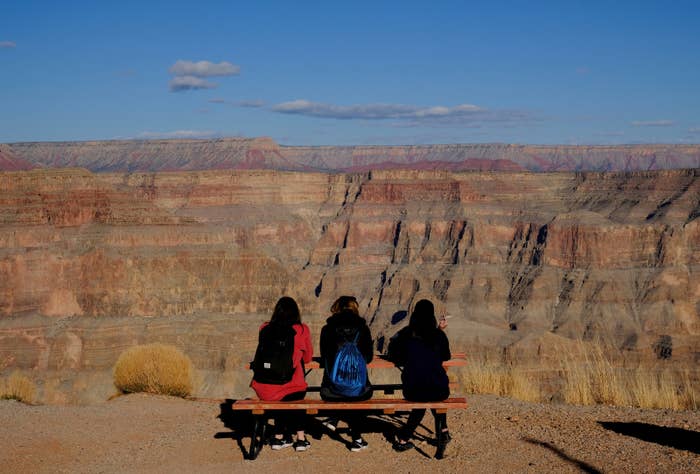 The Interior Department did not immediately respond to BuzzFeed News' request for comment on what prompted the agency to abandon the higher entrance fees.
However, in Thursday's announcement, Zinke thanked "the American people who made their voices heard through the public comment process on the original fee proposal." Zinke also acknowledged that not all potential visitors would be able to afford a higher fee increase.
"Your input has helped us develop a balanced plan that focuses on modest increases at the 117 fee-charging parks as opposed to larger increases proposed for 17 highly-visited national parks," Zinke added.
Zinke also said that the $11.6 billion national park maintenance backlog "will require a multitiered approach as we work to provide badly needed revenue to repair infrastructure."
Lawmakers cheered the reduced fee increase Thursday. In a statement, Sen. Maria Cantwell, a Washington Democrat, said she was glad Zinke "abandoned his reckless plan to almost triple park fees on American families," though she also criticized the interior secretary's plan for lacking "any transparency."
Rep. Raúl Grijalva, an Arizona Democrat, said in a statement that the relatively minor fee hikes were a result of activism.
"The American people raised their concerns, participated in the public comment period and made sure that the Trump White House knew that the proposal was unpopular," Grijalva said. "If it wasn't for the power of the people, Secretary Zinke would have gone ahead with his ridiculous proposal."