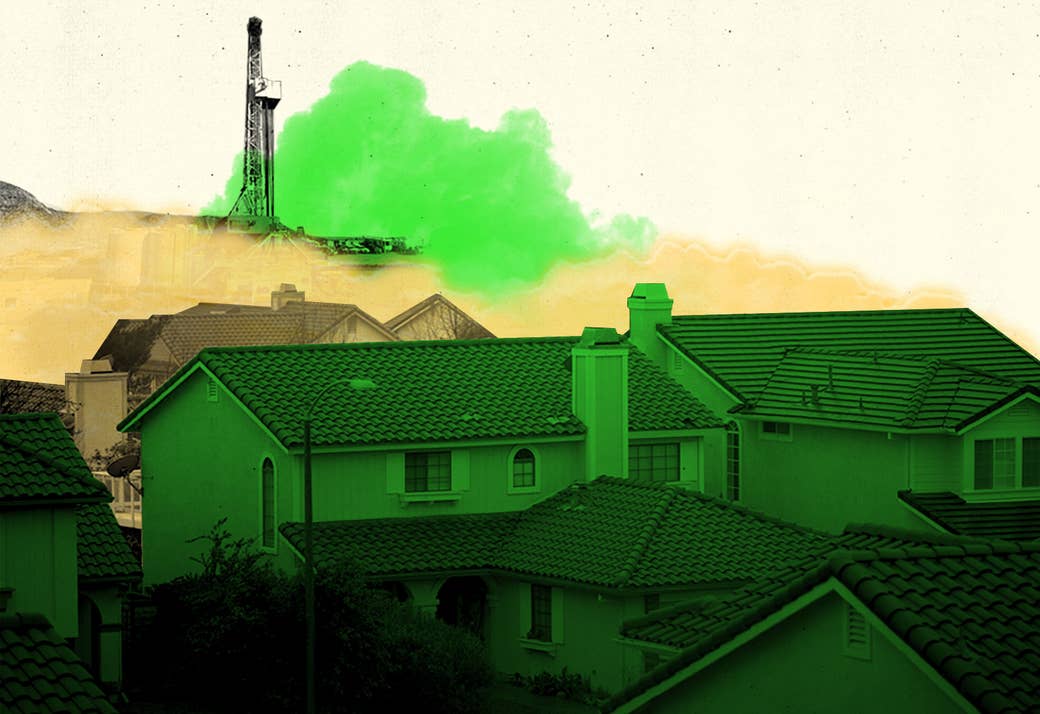 Aliya Hall first started getting seriously sick in May 2016, months after officials said a massive natural gas leak near her home had been fixed.

At first, the then 7-year-old girl would occasionally have inexplicable pain, or suffer nose bleeds. One day she woke up with a black eye.
But as the weeks ticked by, illness grew more frequent. Ashley Hall and her husband spent night after night in their Porter Ranch, California, home holding their daughter in a warm bath as she cried herself to sleep. Doctors had no explanation.
Finally, one night in December as Aliya was "screaming like she was in labor," it got to be too much.
"She was screaming and she was crying and I just burst into tears," Hall said. "She said, 'Mommy please, please I can't take it anymore.'"
At 3 a.m., Hall rushed her daughter 45 minutes away to Children's Hospital Los Angeles. There, the doctors gave Aliya painkillers and delivered a diagnosis to her mother: a rare form of cancer known as acute myeloid leukemia.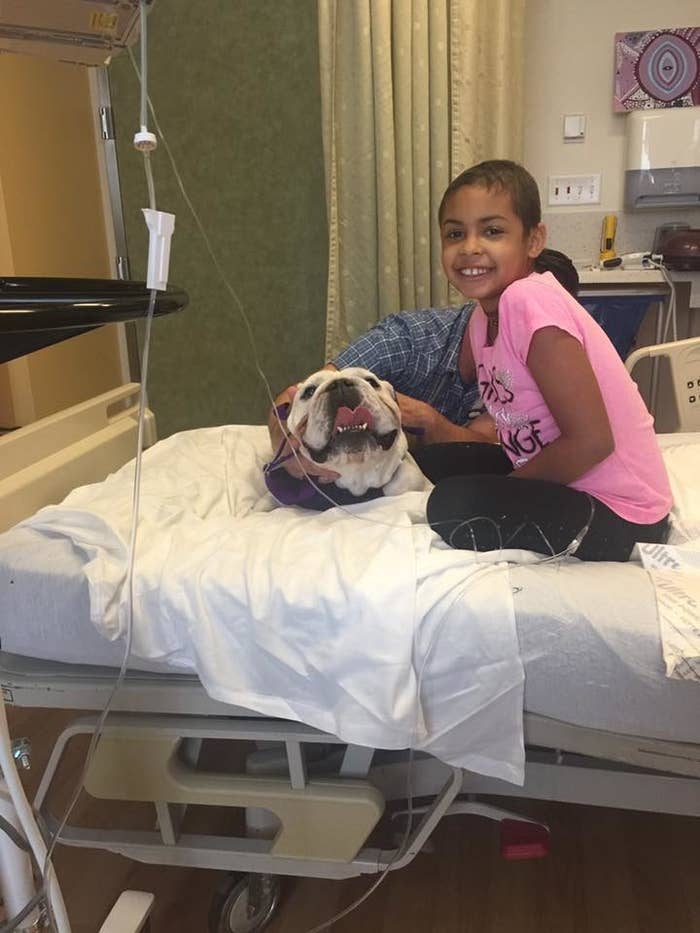 Nearly a year and four rounds of chemotherapy later, Aliya's leukemia is now in remission. But her story highlights the lingering — and in many cases still-mysterious — health problems affecting people who live near Aliso Canyon, a natural gas storage facility north of Los Angeles that in 2015 and 2016 was the site of the largest methane leak in US history.
And while an official link, if any, between the leak and many of the ongoing health issues remains unknown, residents and officials alike want the facility shut down.
The blowout at the Aliso Canyon oil field was discovered in October 2015 at an injection well, a large cavity thousands of feet underground, into which the Southern California Gas Company, or SoCalGas, pumped natural gas for storage. The well sits at the northern edge of the Los Angeles area.
California Gov. Jerry Brown proclaimed a state of emergency in response to the gas leak and thousands of people evacuated the area to temporary housing in other parts of the region. By the time officials managed to stop the leak four months later, the well had spewed tens of thousands of metric tons of methane — a greenhouse gas more potent than carbon dioxide — into the atmosphere.
Following a year and a half of repairs and inspections, natural gas injections at the site resumed in July this year. In a letter, SoCalGas said it had to pump gas back into the facility in order to comply with regulations.
"State regulators have confirmed Aliso Canyon is safe to operate," the letter continued. "SoCalGas has worked diligently to meet, and in many cases, exceed the requirements of the State's year-and-a-half long safety review."
But people who live and work in the area told BuzzFeed News they have experienced health problems since the disaster first unfolded. And while Aliya's case is exceptional, it isn't unique.
Susie Kimmel, who taught for decades at Castlebay Lane Elementary School in Porter Ranch, started getting sick in the months after the blowout. Her friend and former coworker Cindy Simmons said the symptoms began in September 2016 when Kimmel's right leg dramatically swelled. Doctors were initially perplexed, but a month later Kimmel was diagnosed with bladder and bone cancer.
"And it had already metastasized to her spine," Simmons said.

Kimmel, 62, underwent chemotherapy and radiation treatment, but doctors were ultimately unable to save her. She died in May.
Five other teachers at the school have been diagnosed with cancer since 2007, CBS Los Angeles reported, and of the more than half a dozen other Porter Ranch residents who spoke with BuzzFeed News for this story, virtually all of them described friends and neighbors with cancer or other serious illnesses.
They also described falling ill themselves.
Maureen Capra, 67, said that after the gas leak she began coughing and experiencing fatigue so severe she could barely move.
"I was coughing out a lung for almost five months," she said. "My doctor was giving me all this medicine and all these inhalers and nothing was working. I couldn't leave the house. That's how bad it was. I had a bloody nose, my husband had a bloody nose."

Capra said her health problems continued after officials announced the gas leak had been fixed. And since this summer, when reinjections began anew, her health began deteriorating once again.
"The headaches are back real bad," she said. "You go outside and you get the headaches. We always had the headaches, but they seem worse since the summer."
Jennifer Tung, who evacuated her Porter Ranch home following the gas leak, said that when she returned to her home after the well was sealed, she broke out in a severe rash.

Gabriel Khanlian said his entire family got sick during the gas leak, and his 4-year-old daughter, Tatiana, is still getting severe skin rashes. Tests to determine if she was having an allergic reaction to food or pets came back negative, he said.

Many of the people who spoke with BuzzFeed News said that they had suffered comparatively minor health problems — headaches, for example — for years after moving into the community. Then when the massive gas leak began those health issues suddenly exploded in severity.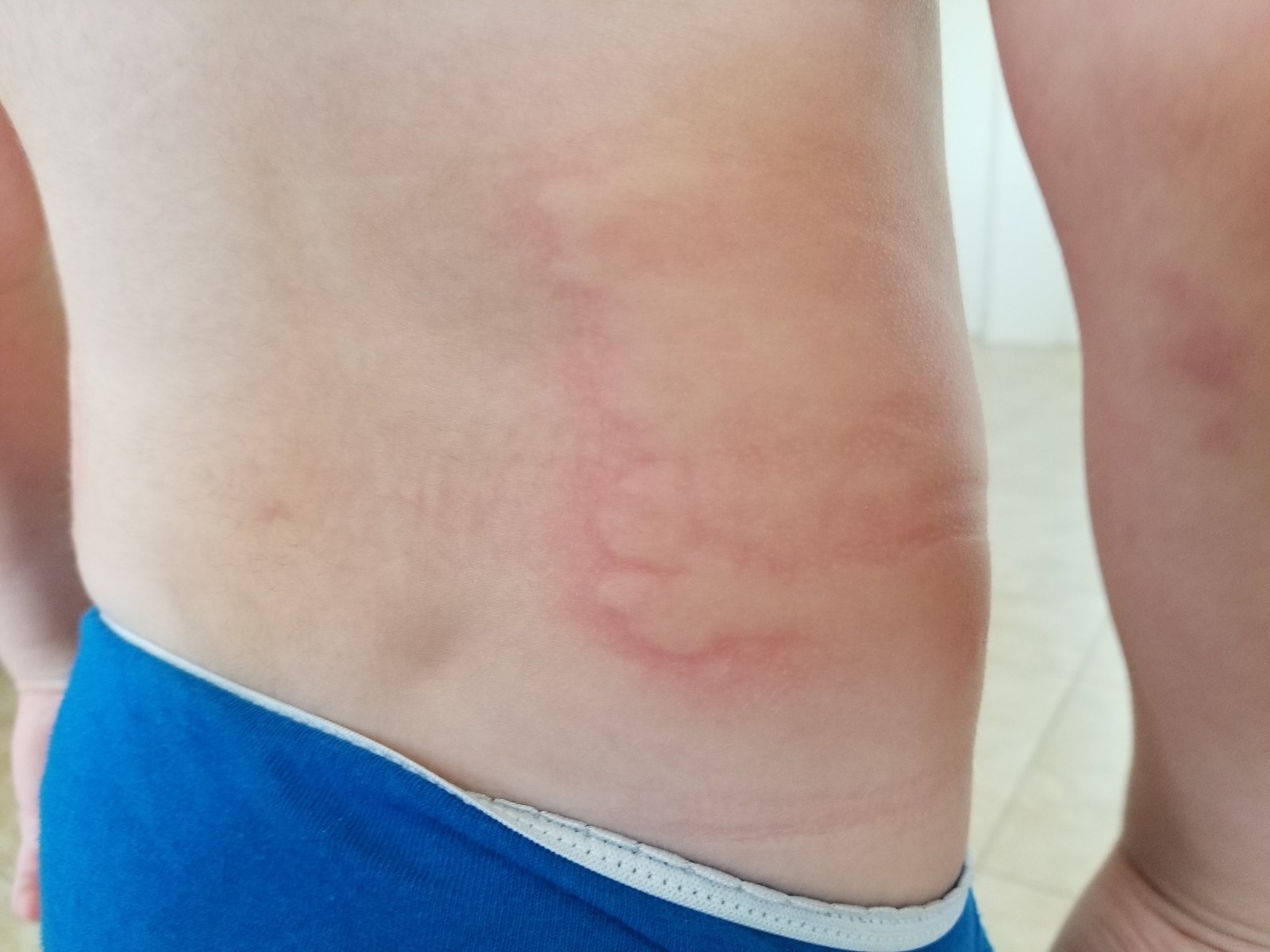 Jane Fowler — a 58-year-old who lives in the nearby community of Granada Hills — was among those whose health deteriorated in late 2015. She said that when doctors couldn't find a reason for the problems, "I thought I was going crazy — I thought I was losing my mind."
Fowler said that she continues to suffer daily from nausea, headaches, diarrhea, hair loss, and extreme fatigue, as well as anxiety and depression.
"You kind of live in fear every day because you don't know what they're doing and all you know is you feel bad," she said. "It's not just physical. It becomes emotional and mental. I'm afraid I'm going to have a nervous breakdown if I don't get out of here soon."

Andrew Krowne, 40, reported a similar experience, with many in his family falling ill. "I have children who still get headaches; my wife still gets nose bleeds," he said.

In an effort to document the various health problems in the area, Krowne designed an app, dubbed Environmental Health Tracker, that allows residents to report their own symptoms. The app launched in October, and by the end of November had documented more than 1,400 reports of health symptoms from 110 different users.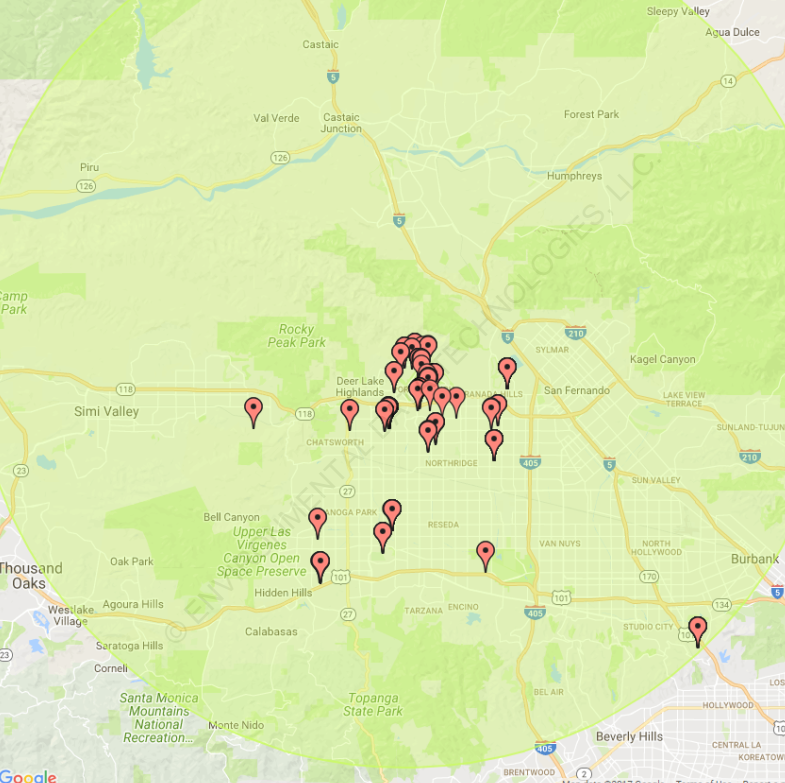 Patricia Oliver, an attorney representing more than 8,000 residents in the area in a lawsuit against SoCalGas, told BuzzFeed News that the health issues are widespread, and ongoing.

"Probably every household we've talked to has someone impacted," she said. "Right now I'm getting reports from my clients about skin rashes, nose bleeds, dizziness."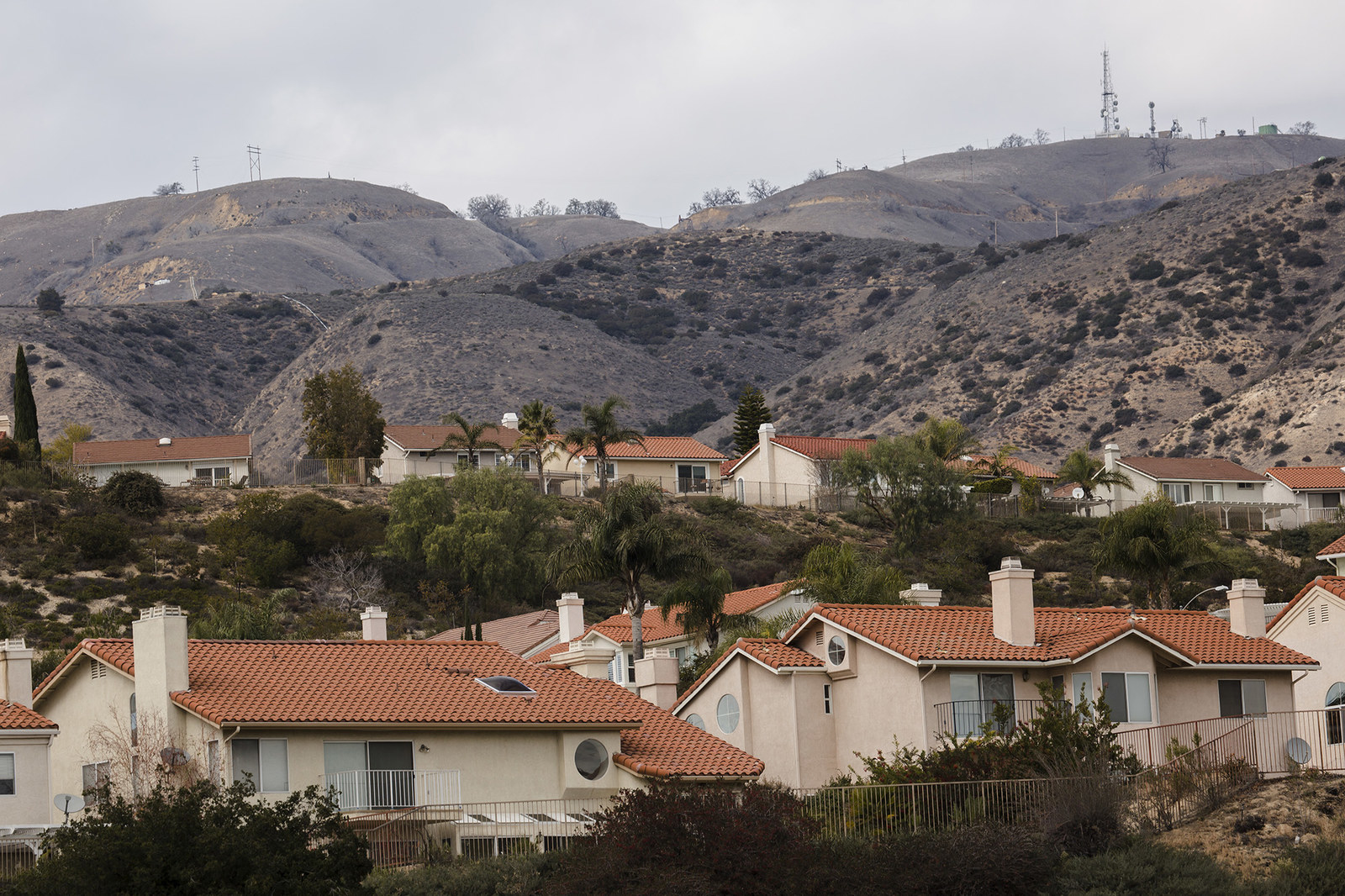 While the exact cause of the health effects remains a mystery because a comprehensive study has not been conducted, SoCalGas agreed earlier this year to pay $1 million to examine the issue, a fraction of the funds needed, as part of a lawsuit settlement.
In a statement to BuzzFeed News, the Los Angeles Public Health Department said it would cost "in the range of $35-40 million" to conduct a "comprehensive, long-term health study" of the community — money the department doesn't have. The lack of information has become a point of criticism among residents who repeatedly said authorities have failed to adequately address the issue. What data is available about the health effects of the gas leak come from a variety of smaller studies, samples, and readings from the area.
This summer, when gas injections recommenced at the facility, problems quickly re-emerged: Within weeks, the company discovered a pressure buildup and one-third of the reopened wells at the facility had to be taken offline again.
SoCalGas said at the time that no gas leaked out as a result of the pressure buildup. However, data from California's Air Resources Control Board shows methane levels at Aliso Canyon, which had been on a downward trend since the leak was fixed, spiked around the time gas reinjections resumed.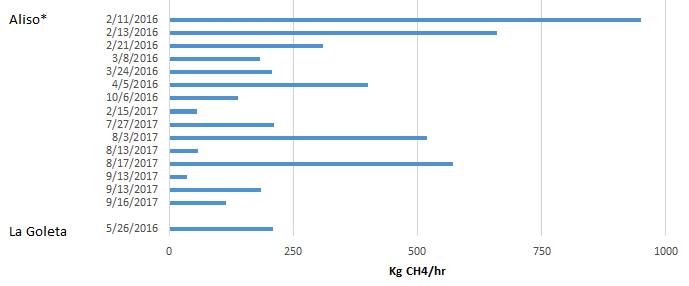 Michael Jerrett, chair of the environmental health sciences department at the University of California, Los Angeles, conducted several studies in March 2015, after the leak was fixed, and found the toxic chemical compounds hexane and benzene inside two Porter Ranch homes.
"In one of the positive tests we found it was almost like a viscous, oily material when I swabbed it," he told BuzzFeed News. "It's not conclusive, but it's suggestive evidence that there was an oily substance that was being emitted from the wells."
Alexandra Nagy, a senior organizer with the advocacy group Food and Water Watch, also described seeing an "oily mist" in the community, and provided BuzzFeed News with images that appeared to show the substance on playground equipment.
Benzene is a carcinogen known to cause cancer in humans. Hexane is a neurotoxin that can cause disorientation and have other neurological effects. The National Cancer Institute specifically states exposure to benzene increases the risk of AML leukemia — the very cancer that has plagued Aliya Hall, who, according to her mother, had no family history of such diseases.
Regulators have confirmed that benzene was found in the Porter Ranch area, noting that one sample collected in 2016 had "the highest levels of benzene and other air toxics out of more than 70 instantaneous community samples collected to date."

However, both regulators and SoCalGas said that benzene levels were detected in small concentrations below what would be expected to cause health problems. Jerrett's own subsequent testing also found that benzene was not found in "significantly elevated levels above what we might expect to see."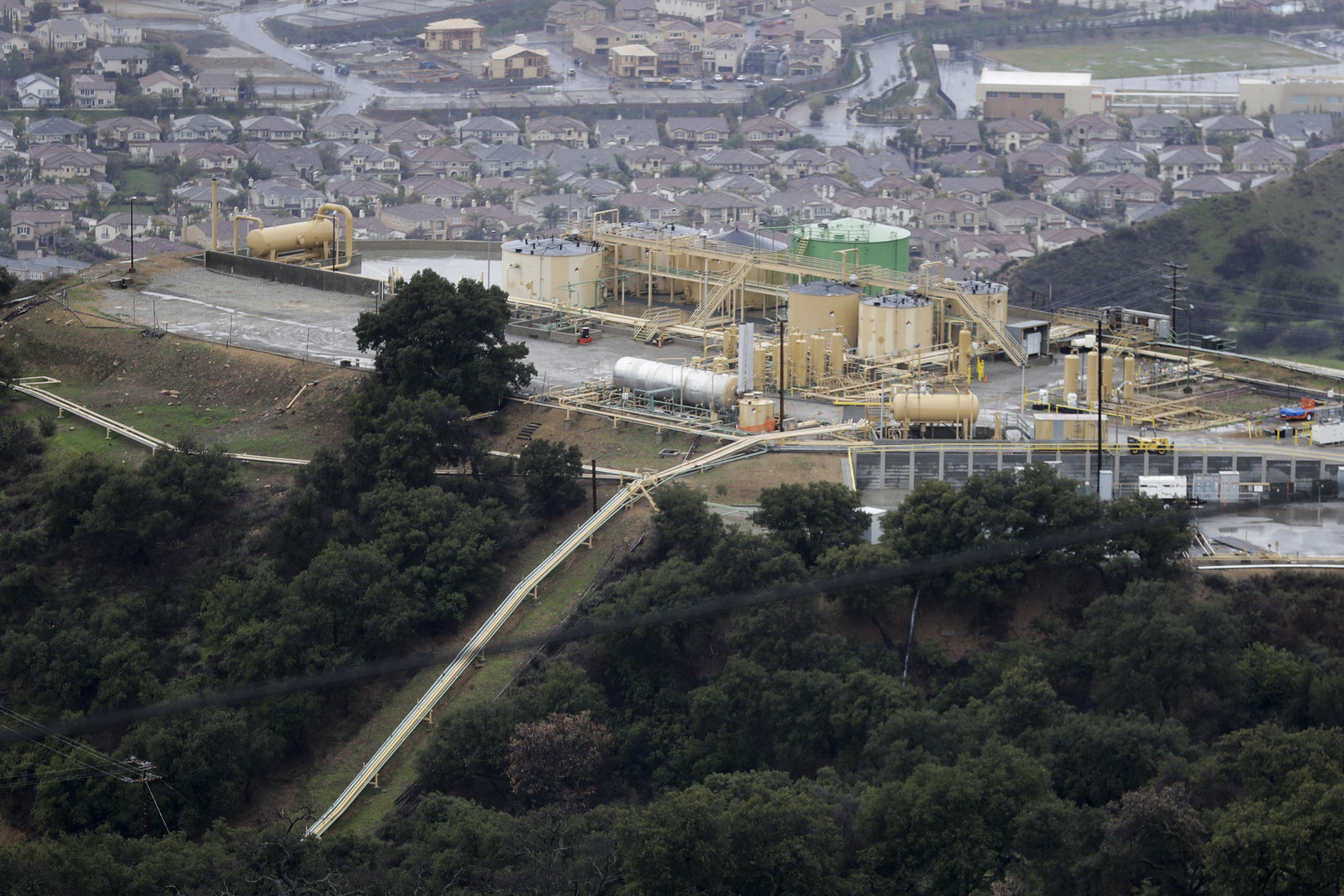 There are several possible explanations for the health effects, Jerrett said. Residents could have received a "cumulative dose" of pollutants during the massive gas blowout, or been affected by particles that penetrated their houses and were never cleaned out. Ultimately, he said, the extent of the relationship between the gas and the medical issues remains unknown.

"Are there a lot of unanswered questions about what these natural gas storage facilities emit on an ongoing basis?" Jerrett added. "Absolutely. Would I be concerned that we don't know what's coming out of these plants? Yes absolutely."
Oliver, the attorney representing residents, agreed there were many unanswered questions to the health complaints, but pointed to the presence of benzene as particularly troubling.
"Benzene is one of the chemicals that's associated with oil and gas production and is a known cause of certain types of leukemia," she said. "We do have enough information to know that cancers that are very unusual and are associated with benzene exposure are increasing."
Jeffrey Nordella, a doctor who until recently worked at a Porter Ranch urgent care facility, also conducted his own health investigation between 2016 and 2017. The probe was prompted by the health problems Nordella was seeing in the community, and involved collecting hair and urine samples from dozens of residents.
Nordella's studies found a variety of toxins. In hair samples he collected, he found uranium, a heavy metal that may cause damage to internal organs, and lithium, which if ingested can cause abdominal pain, cramps, nausea, and other symptoms. In the urine samples, he found styrene, a chemical that in large quantities can cause eye and nasal irritation.
"We started doing statistical analysis and found out there was significant statistical differences in the population of Porter Ranch as compared to California and the United States," Nordella told BuzzFeed News.
While Nordella's work didn't identify the sources of the various toxins, or go as far as directly linking them to the health effects he was seeing, he agreed additional analysis is needed, including of the community's ground water.
"I found out what we found out with about $7,000, and the people of the community financed that," he said. "You're never going to find causation unless you spend the money."
In an email to BuzzFeed News, Southern California Gas disputed the assertion of health risks associated with the Aliso Canyon facility. The company said that thousands of air, soil, and dust samples have been collected, and that "all of the data collected and analyzed by public health officials have shown that there was and is no long-term risk to public health or safety from the gas leak."
The company said Nordella's work is "inconsistent with extensive scientific data and the review of that data by multiple agencies." And it provided a list of the work done on the facility since the blowout, adding that it has "worked diligently to create multiple layers of safety at Aliso Canyon" and performed the "most comprehensive safety review in the country."
Still, residents remain convinced that the facility is a problem and there have been multiple demonstrations over the last year and a half to advocate for shutting down the facility.
Mitchell Englander, a Los Angeles City Council member who represents the area, told BuzzFeed News that he wants the Aliso Canyon facility "shut down now." Englander criticized the decision to begin reinjecting gas into the facility, arguing that "we don't rely on it as much as the utilities say we do."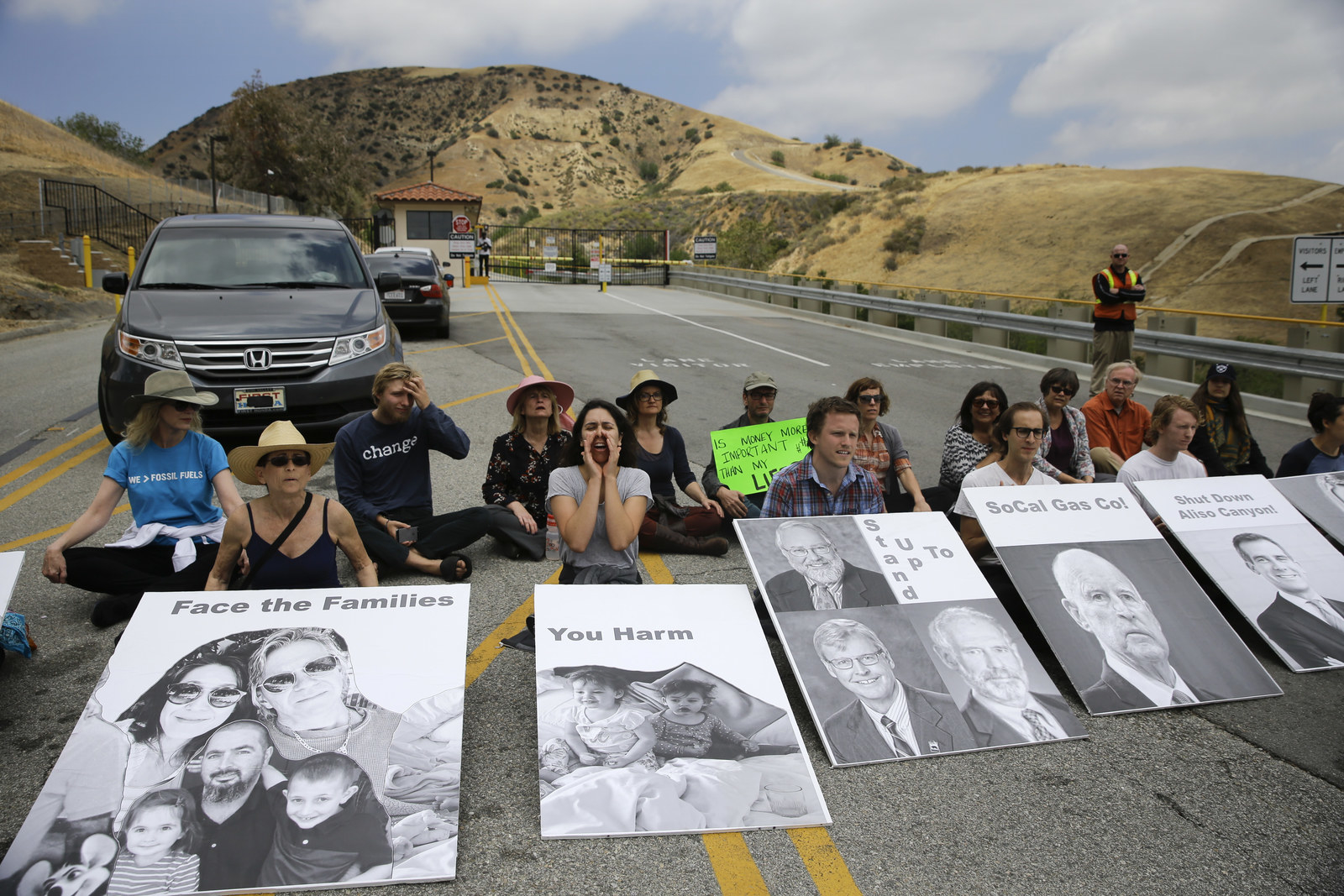 "To this day we still don't even know the root cause of this blowout," Englander added. "That they could begin again, that's insanity."

Last month, California state Sen. Henry Stern similarly pointed to the lack of information on the health effects and called for a "moratorium on new gas injections and withdrawals until we have answered critical questions about ongoing health and safety risks."

"What was the root cause of the gas leak?" Stern wrote in a letter addressed to California Gov. Jerry Brown. "Two years later, we still do not know. The proximity of this field to residents, major fault lines, and fire risks, make it inherently risky to operate within a reasonable margin of safety."
Oliver went even further, describing the Aliso Canyon area's geology as porous and incapable of safely storing natural gas, putting people in the area continually at risk.
"Make no mistake," Oliver said, "there's a lot of poison that comes out of that facility and none of us know."