Doppelgängers Will Ferrell and Red Hot Chili Peppers drummer Chad Smith faced each other during a "traditional" drum-off Thursday night on The Tonight Show.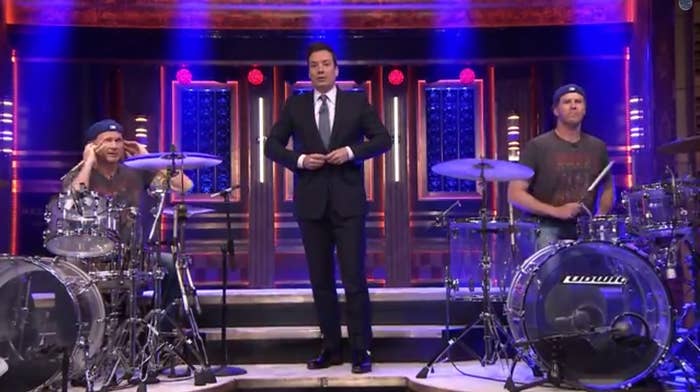 Will started strong, but Chad — a lifelong drummer — gradually seemed to pull ahead...
...until Will turned to his secret weapon: more cowbell.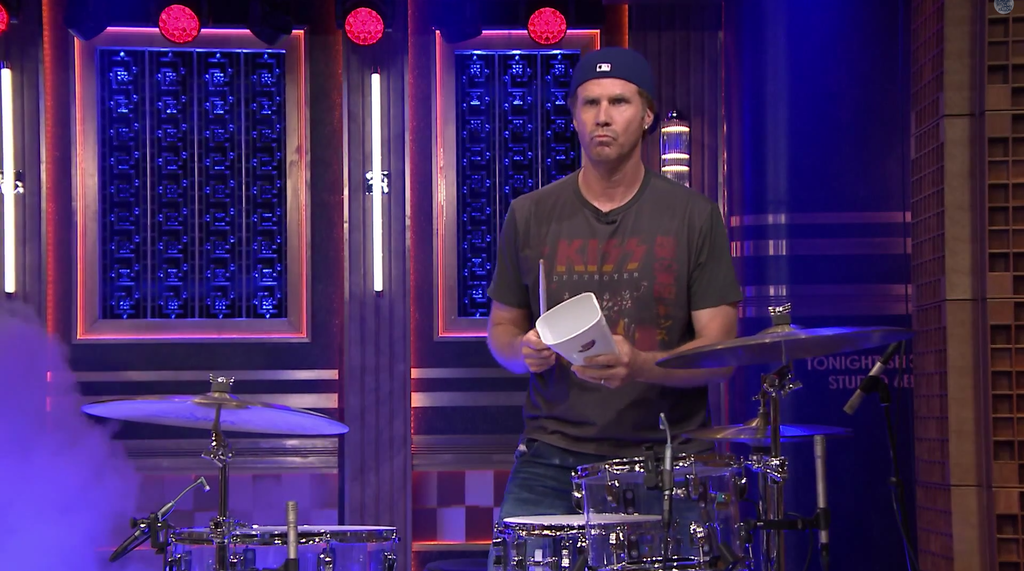 Soon, the rest of the Red Hot Chili Peppers joined the dueling drummers on stage to play Blue Oyster Cult's "Don't Fear the Reaper."