Nearly a week after a Minneapolis police officer shot and killed an unarmed Australian woman who called 911 to report a possible sexual assault, the city's chief of police announced her resignation.

Chief Janee Harteau said in a resignation letter Friday that she had decided to "step aside to let a fresh set of leadership eyes see what more can be done for the MPD to be the very best it can be."
"The city of Minneapolis deserves the very best," she added.
Minneapolis Mayor Betsy Hodges asked Harteau to resign, revealing in a statement Friday that she "lost confidence in the chief's ability to lead us further." Harteau also "lost the confidence of the people of Minneapolis as well," Hodges said.

"In conversation with the chief today, she and I agreed that she would step aside to make way for new leadership," Hodges added.
Harteau's departure from the department came after police Officer Mohamed Noor shot and killed Justine Damond, 40, an Australian yoga instructor and spiritual healer Saturday. Damond had called police to report hearing a woman making "sex noises," but wasn't sure "if she's having sex or being raped."
The events leading up to Damond's death began at 11:27 p.m. when she first called police. Noor and Officer Matthew Harrity arrived 10 minutes later. Both officers' body cameras were turned off.
After arriving on Damond's street, one of the officers was startled by a loud noise, according to the Minnesota Department of Public Safety Bureau of Criminal Apprehension. Damond, wearing pajamas, then approached the officers' patrol vehicle and Noor, who was sitting in the passenger's seat, fired through the open driver's side window.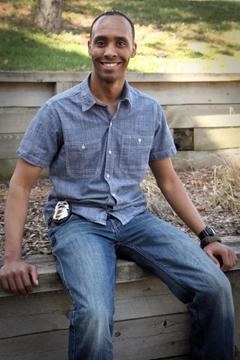 Damond was hit once in her abdomen and died from the wound.
In the aftermath, Damond's family hired the same attorney who represented the family of Philando Castile — a black man who was fatally shot by a Minnesota police officer — and criticized police for not providing enough information about what happened.
"She obviously was not armed, she was not a threat to anyone nor could she have reasonably been perceived to be," the attorney, Bob Bennett, told WCCO.
Harteau also appeared to distance herself from Noor, saying "these were the actions and judgement of one individual." She added that she believes "the actions in question go against who we are as a department."
Multiple agencies have launched investigations into the incident, including the police department, the state's Bureau of Criminal Apprehension (BCA), and the city's Police Conduct Oversight Commission.
Noor — who joined the department in March 2015 and was the first Somali-American police officer to be assigned to the 5th precinct — has declined to be interviewed by the BCA, and the agency cannot compel an officer's testimony.
A number of questions now remain unanswered, including why Noor fired, how many times he pulled the trigger, and why the officers' body cameras weren't on.

Earlier this week, Harteau, in her first public comments about the shooting, said that "Justine did not have to die," and said the shooting "should not have happened."