Virginia economist Dave Brat defeated Eric Cantor, one of the leading Republicans in the country, on Tuesday night in a stunning upset.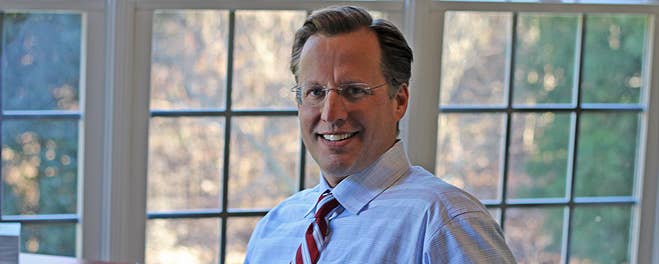 Until his victory Tuesday night, Brat was virtually unknown on the national politics level.
The most important thing to know about Brat is he is very conservative.
On his website, Brat foregrounds an array of conservative banner issues: He opposes "any efforts to undermine or limit" the right to bear arms; he cites Ronald Reagan in the first line of his foreign policy section; and he calls Obamacare an "economically disastrous law and unconstitutional power grab."
But his conservative positions go deeper than the ordinary conservative talking points. For example, he says that he wants to fully enforce the 10th Amendment, which deals with state sovereignty. He also supports term limits for members of Congress and a full audit of the Federal Reserve system.
He received the endorsements of conservative media leaders Glenn Beck, Ann Coulter, and Laura Ingraham, who recently said that Cantor should have been traded for Bowe Bergdahl.
Via youtube.com
Brat's signature campaign issue was immigration, specifically he is against granting citizenship to undocumented immigrants.
Brat draws a series of contrasts between himself and Cantor on his website, but perhaps no issue was more important in this campaign than immigration. Among other things, Brat argued against amnesty — including for immigrants who arrived in the U.S. as children — and said in a speech last month that "there is no Republican in the country that is more liberal on immigration than Eric Cantor." In that same speech, Brat argued that "Eric Cantor saying he opposed amnesty is like Barack Obama saying he opposes Obamacare."
He frequently made claims that Cantor must be defeated to preclude any immigrants from receiving amnesty.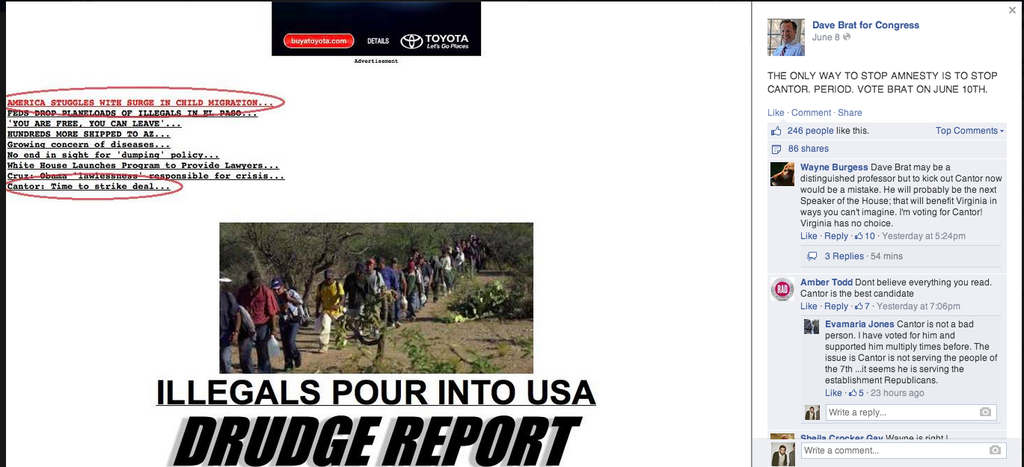 He's also a staunch supporter of the Second Amendment.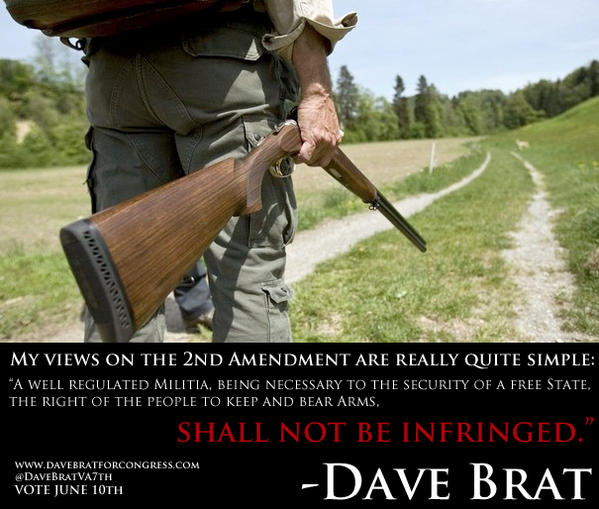 Brat is an economist who heads up the Department of Economics and Business at Randolph-Macon College in Ashland, Va.
On his campaign page, Brat foregrounds topics like "free enterprise," "fiscal responsibility," and "budgetary restraints." These issue rise from his work in academia, where he studies the intersection of economics, ethics and morals. At the moment, Brat is working on a publication titled "Ethics as Leading Economic Indicator? What went Wrong? Notes on the Judeo-Christian Tradition and Human Reason."
In 2011, he dove into an apparently similar topic for the paper "God and Advanced Mammon: Can Theological Types Handle Usury and Capitalism?"
In 2010, Brat also co-authored a paper called "An Analysis of the Moral Foundations of Ayn Rand." It's also probably worth noting that Brat lists among his research several conferences at the libertarian CATO Institute.
Brat has been involved in politics and government service since the late 1990s.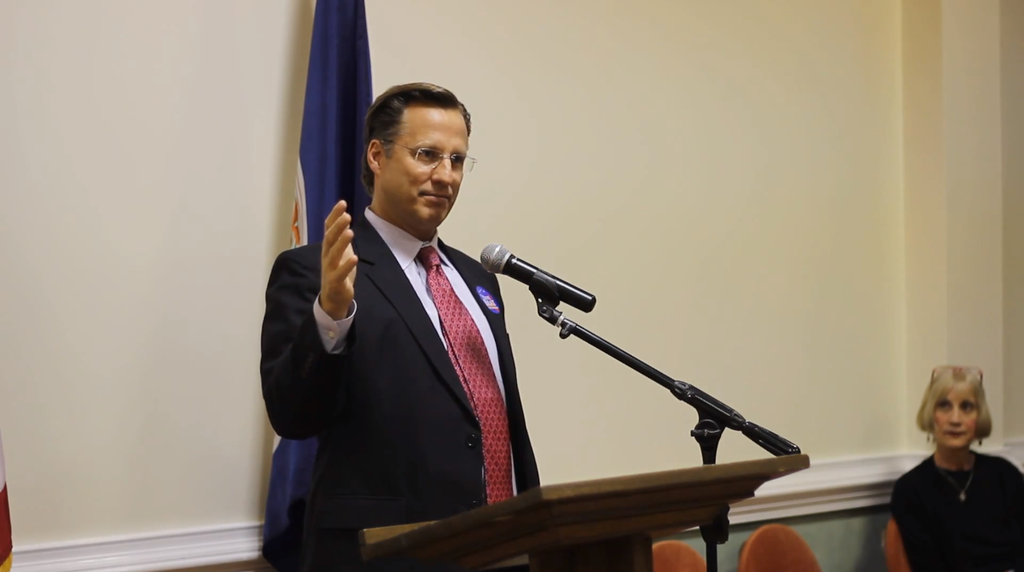 Brat is also vehemently pro-life and religious.

Brat spent far less money on his campaign than Cantor.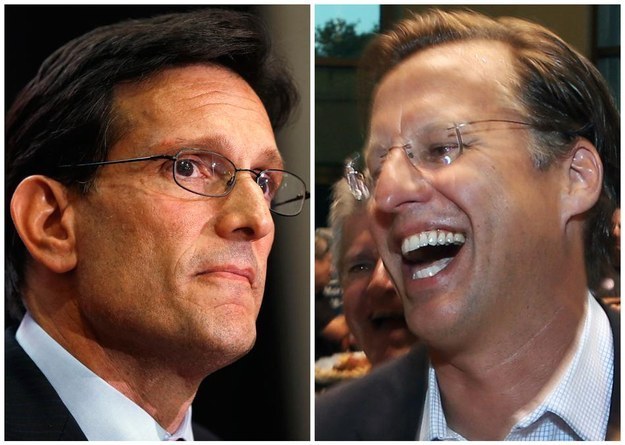 Brat is a family man.
Brat has two children: Jonathan, 15, and Sophia, 11. His wife's name is Laura. Brat also apparently enjoys playing tennis and lists several tennis-related affiliations on his CV.