These People Want To Bring Thousands Of Refugees To St. Louis
Advocates of this idea are pointing to the 1990s, when St. Louis took in thousands of Bosnian refugees.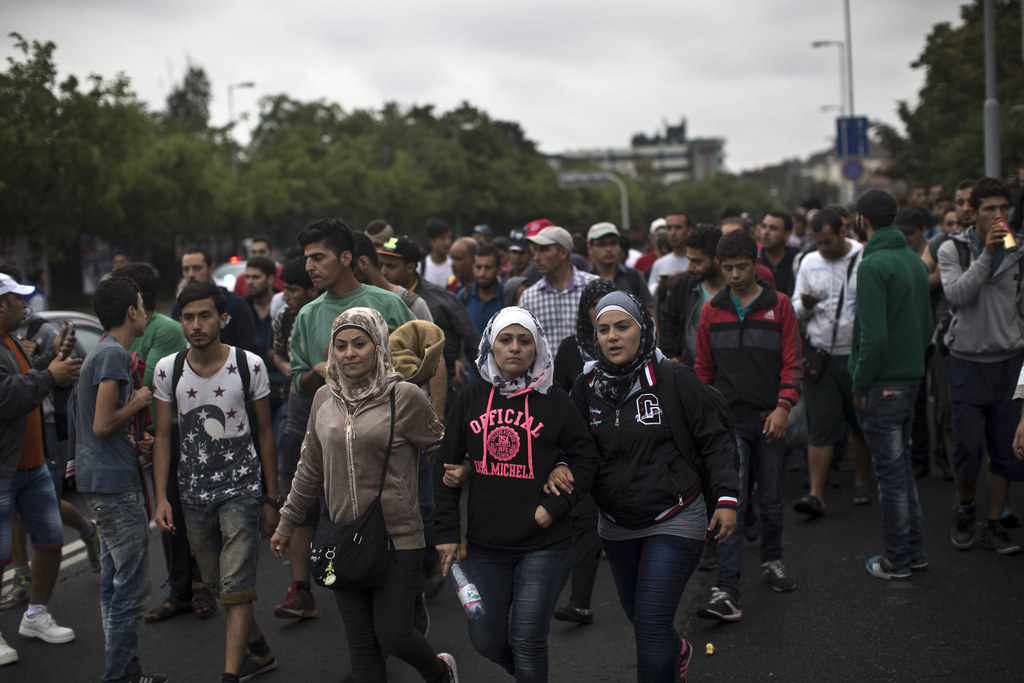 As thousands of refugees stream into Europe from the worn-torn Middle East, a handful of Americans has proposed a solution to the crisis: Send them to St. Louis, Missouri.
Greg Johnson has been watching the refugee crisis unfold for a long time. A Presbyterian pastor in St. Louis, Johnson said he has every Christian church in Iraq, Syria, and Lebanon mapped on his phone. He spoke enthusiastically of the region's ancient congregations and confluence of cultures, and was alarmed by the advance of ISIS and the Syrian government "barrel bombing it's own people."
So on Friday, he pitched the idea of bringing the refugees to St. Louis.
"We can take at least 60,000," he wrote in a post for Next STL.
In a conversation Saturday with BuzzFeed News, Johnson expanded on the idea, arguing that after considerable population loss St. Louis' economy and neighborhoods would benefit from an influx of people.
"It's in the middle of the country and cities in the middle of the country don't get immigration very much," Johnson added.
Johnson isn't the only person in St. Louis who wants to open the doors to Syrian refugees.
On Facebook, an event called "Bring Them Here March: Syrian Refugees" was designed to "put pressure on our government to bring Syrian refugees to the U.S. and especially STL." The event's organizer did not reply to emails from BuzzFeed News Saturday evening, but 648 people had confirmed that they were going to the Sept. 13 march.
The St. Louis chapter of the Council on American-Islamic Relations (CAIR) is also lobbying to bring refugees to the city, and on a Facebook event page wrote, "we demand that the U.S. brings at least 65,000 Syrian refugees to America and we want the majority of them in STL."
The idea of sending refugees to St. Louis has a historic precedent.
One of the main arguments for bringing Syrians to St. Louis is that the city previously accepted tens of thousands of Bosnian refugees, and those refugees ended up being a boon to the community.
Johnson pointed to new businesses and stronger neighborhoods, writing that the Bosnians "have brought nothing but blessing to St. Louis."
"St. Louisans love Bosnians," he added.
Bosnian refugees began arriving in St. Louis in the mid 1990s as war ripped apart their country. They eventually became the largest immigrant group in St. Louis, with estimates putting their population at about 60,000 in 2013. That gives St. Louis the largest per capita Bosnian population of anywhere outside of Bosnia, according to KWMU.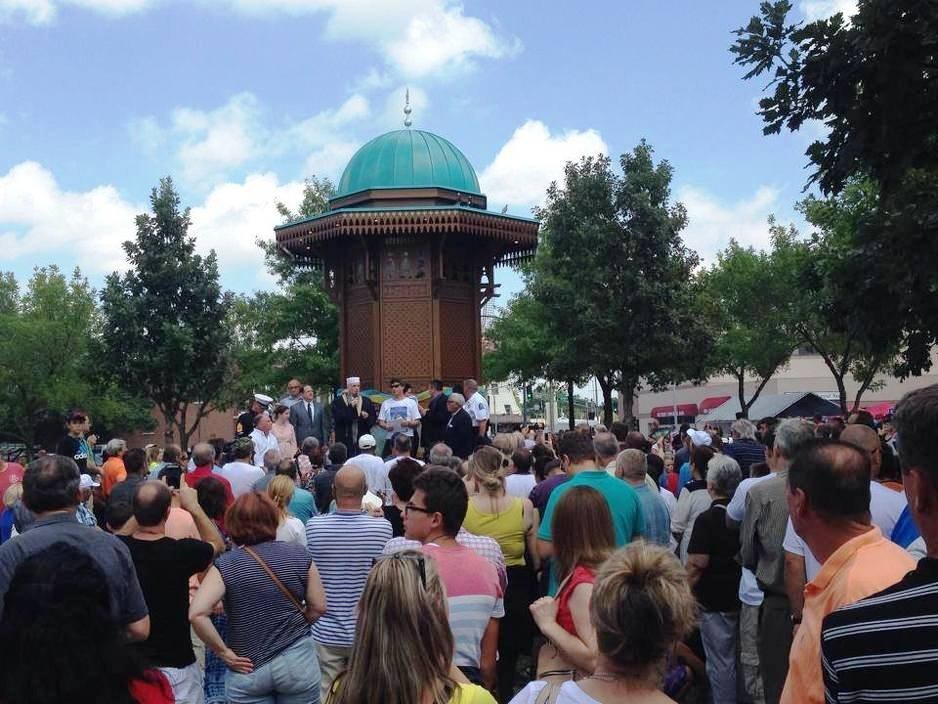 Within just a few years of their arrival, the Bosnians were revitalizing neighborhoods, according to the St. Louis Business Journal. Most had jobs within months of arriving, and the Riverfront Times wrote in 2003 that the city benefited from the population injection.
Over the last few days, a number of other people have taken to social media to suggest that St. Louis would benefit from welcoming Syrian refugees the way it previously welcomed Bosnians.
For now, the push to bring refugees to St. Louis remains a grassroot effort.
So far the U.S. has only accepted about 1,500 Syrian refugees, and Johnson acknowledged that the biggest hurdle is getting the federal government to open the doors.
"What I would like to see is some lobbying by local leaders," he added.
The office of St. Louis Mayor Francis Slay did not respond to BuzzFeed News' request for comment, so it's unclear if this topic has been discussed at any official level.
But the argument made by Johnson, CAIR, and others does seem to be striking a cord. Alex Ihnen, owner and editor of Next STL, said Johnson's post alone is doing about four times as much traffic as the website usually gets in a day. The feedback has been positive and people are sharing the post on Facebook.
"There's never been anything like what he wrote," Ihnen added.