May Day Protests Turn Violent In Seattle, Several Injured
Protesters marched through downtown Seattle Friday evening, clashing with police and breaking windows. Several officers and protesters suffered injuries.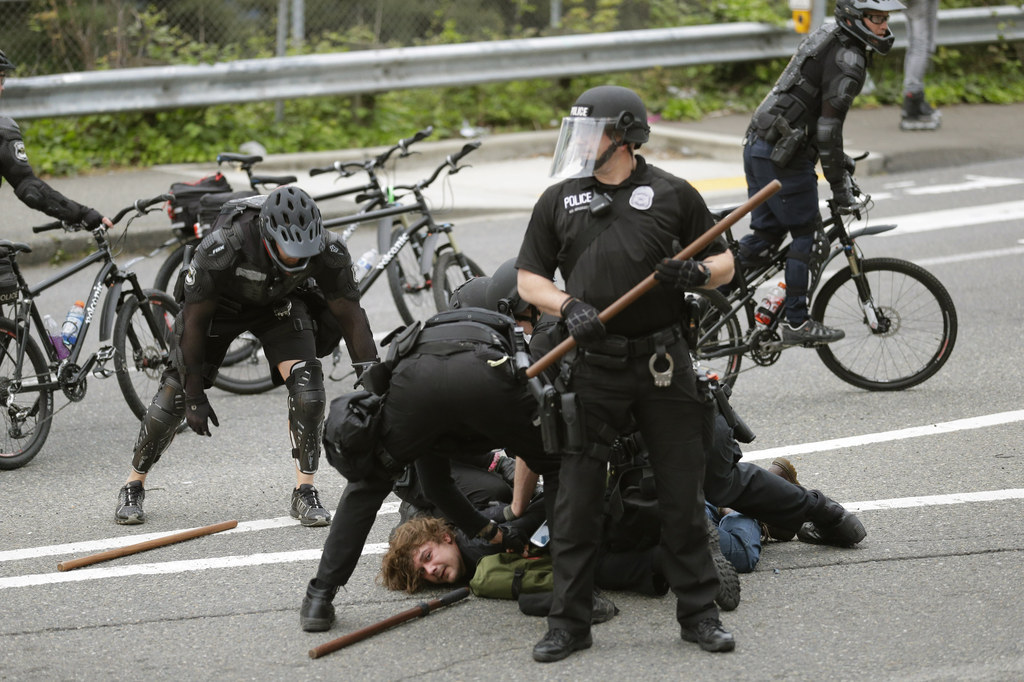 Seattle police clashed with crowds Friday evening as a May Day march moved through the streets and left damage in its wake.
The demonstrations began as a peaceful immigration rally in downtown, but as the rally ended, an anti-capitalist march began moving through the streets.
According to the Seattle Police Department, 15 people were arrested during the protests. Three police officers also were injured, two of whom had to be transported to the hospital.
After violence erupted, the Seattle Police Department called the demonstration a "riot."
The police department also said on Twitter that protesters threw an explosive device.
Images from the protest showed people moving through the streets and in some cases damaging buildings and vehicles.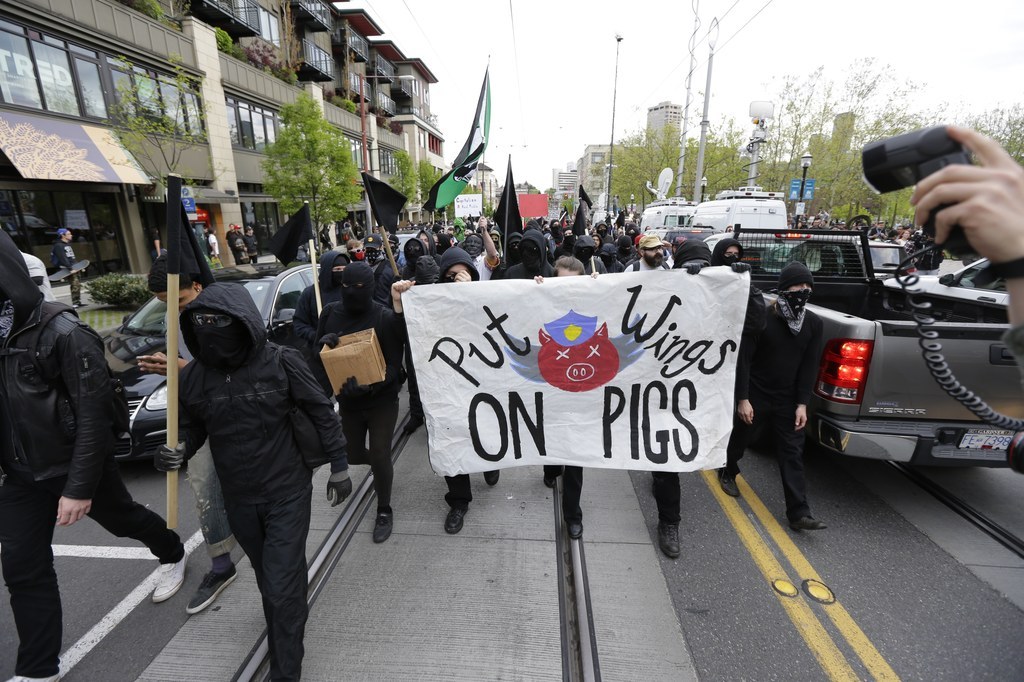 Police responded in force, with armored officers using bicycles to control the crowds. Images also showed flash bangs going off near protesters.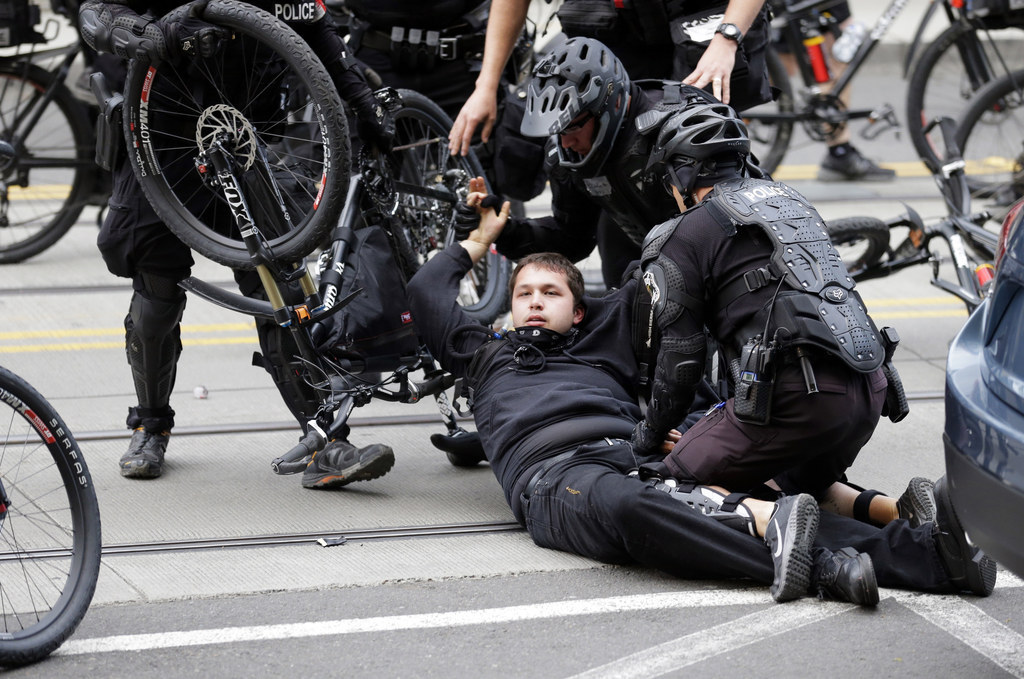 Many protesters, as well as at least one journalist, appeared to sustain injuries.
While the protest was organized for May Day, at one point participants chanted that they stood with Baltimore, which has seen massive protests over the death of Freddie Gray.
The Seattle Times reported that as of 9:30 p.m. PT, the protesters had marched to Seattle Central College and were engaged in a standoff with police.