Days of relentless wildfires burning along France's southern coast have destroyed homes, ravaged acres of forest, and forced thousand of people to temporarily evacuate Wednesday.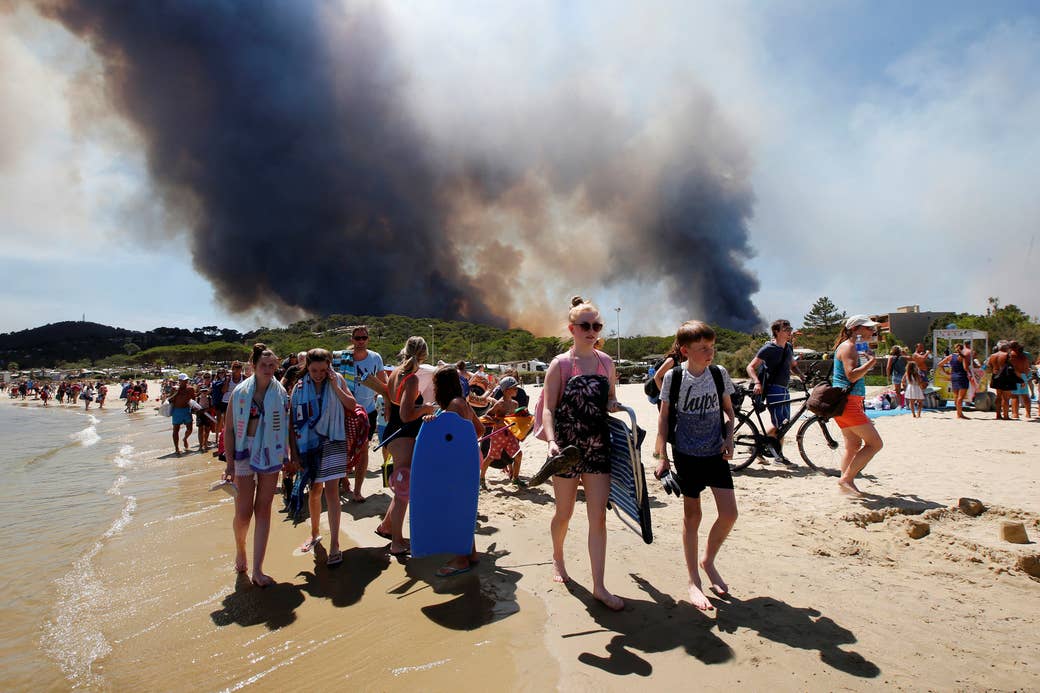 Several different fires have burned a total of 17,300 acres in the region, the AP reported Thursday. One of the largest of those blazes has burned more than 3,210 acres near the the historic coastal village of Bormes-les-Mimosas, sending pillars of flame and smoke above crowded beaches.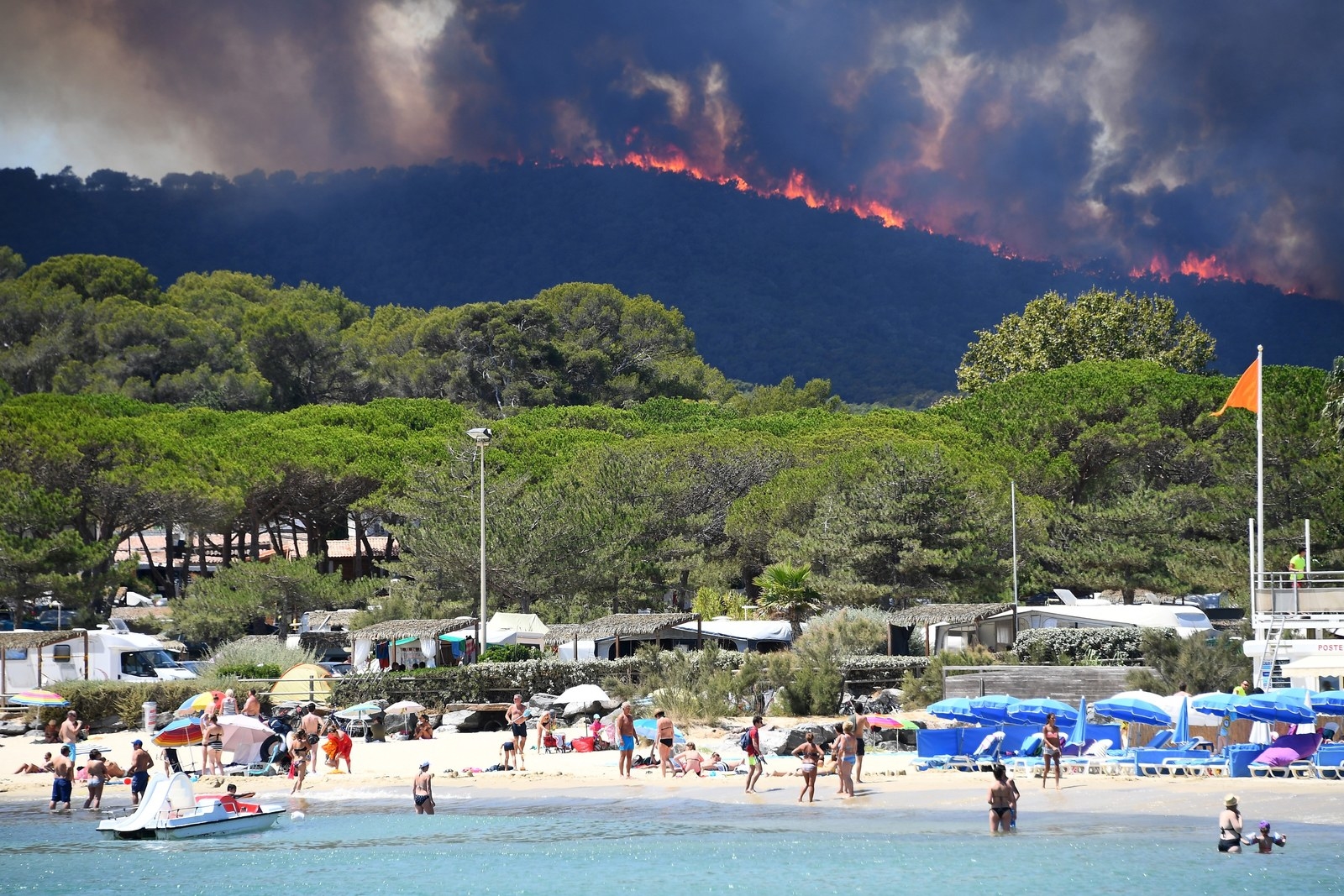 In the forests near Artigues, a hamlet north of the Spanish border, flames charred at least 4,200 acres. And another 4,950 acres burned on the French island of Corsica.
According to the AP, southern France was the site of 13 different wildfires. Additional fires were burning in Portugal and Italy.
Roughly 250 trailer homes were destroyed in the blazes, along with several other buildings and vehicles. France 24 reported that flames also consumed a warehouse and a sawmill. No deaths have been reported.
The fires erupted on Monday and by Wednesday evening more than12,000 people were evacuated from the region, officials told the AP. Evacuation orders were lifted Thursday as crews made progress in their fight against the worst blazes.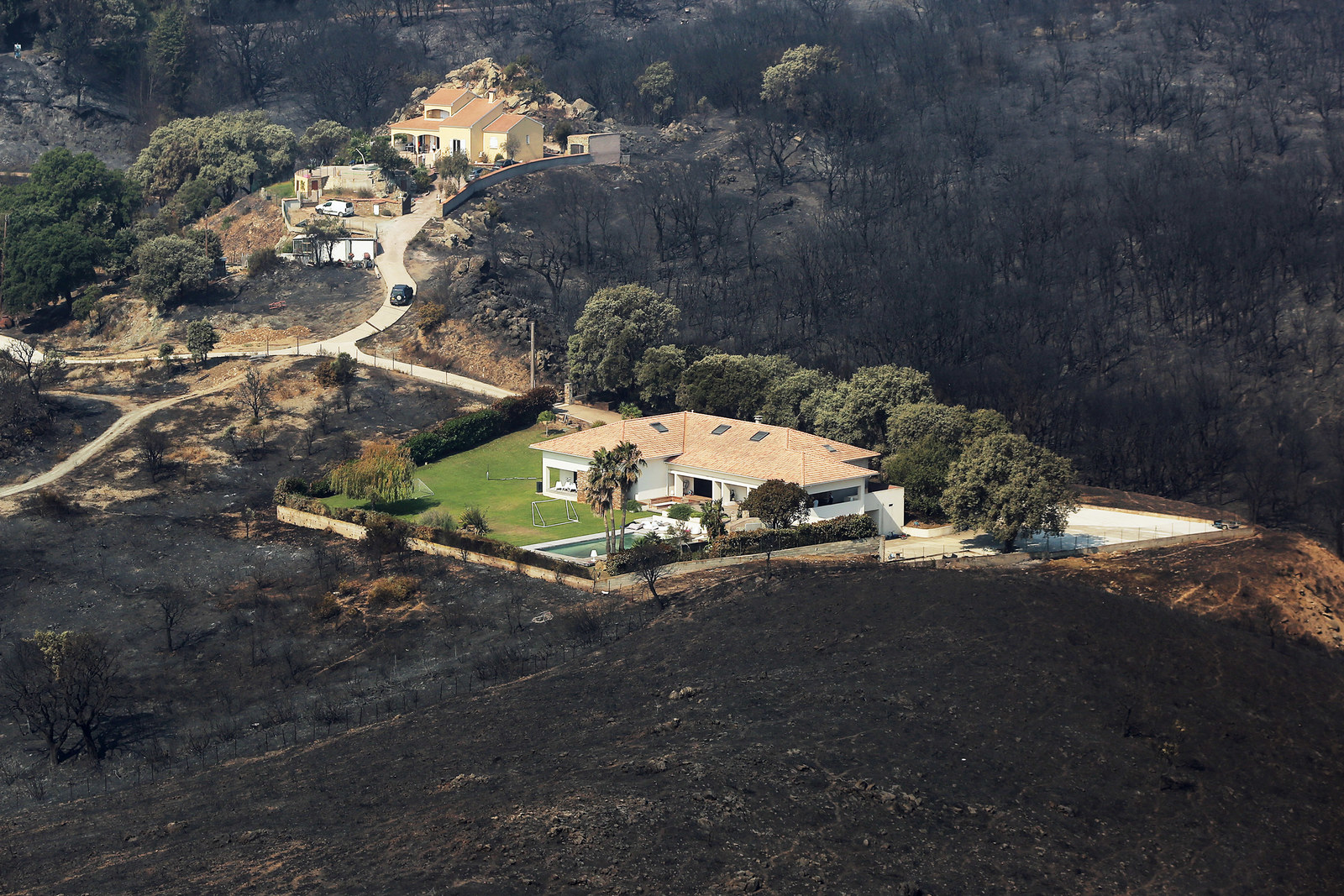 The affected area includes popular tourist destinations on the French Riviera, and in some cases evacuees took refuge on beaches. One official said Tuesday an "extremely virulent and difficult to control" blaze had burned near the famous resort town Saint-Tropez, France 24 reported.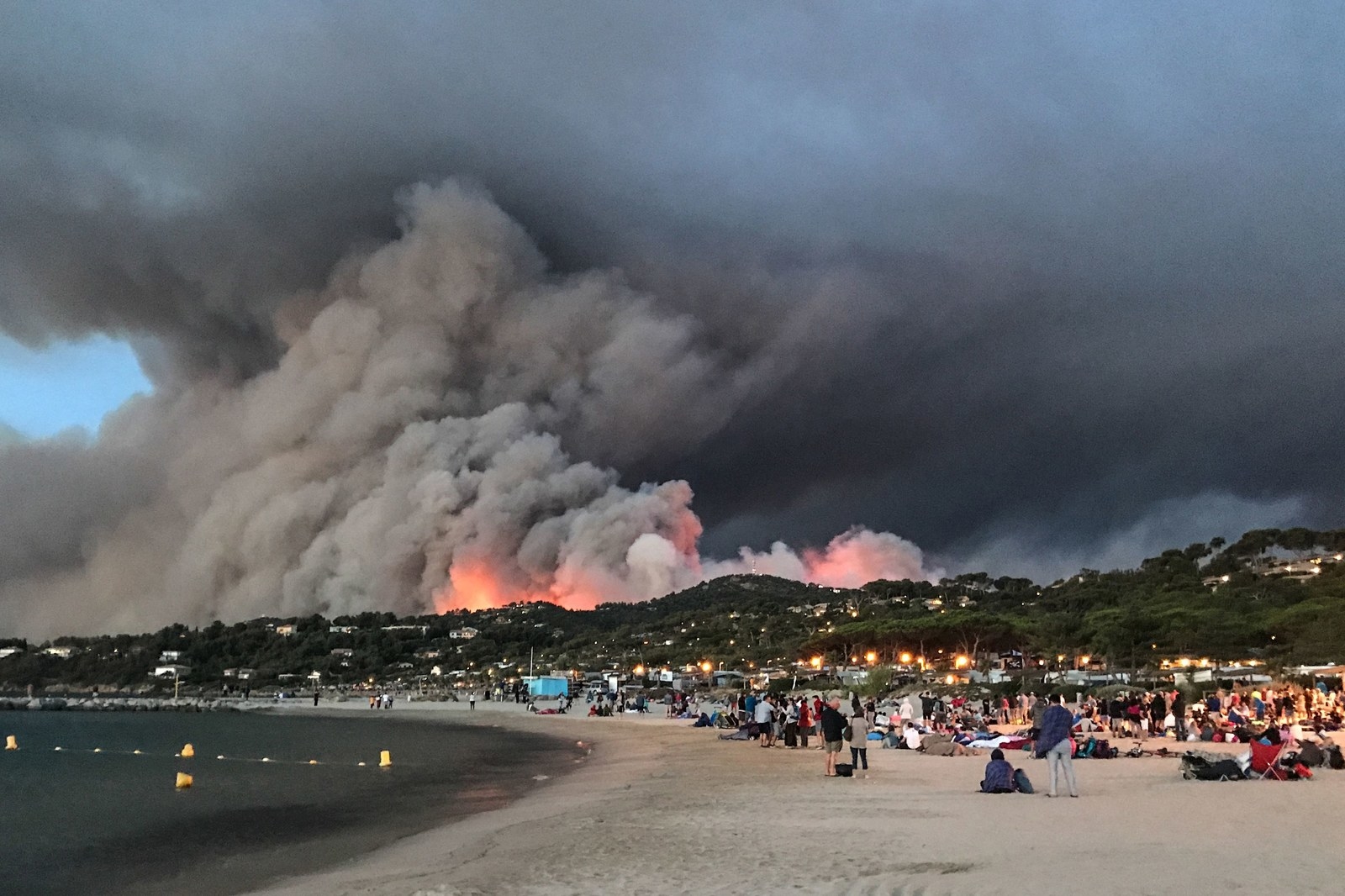 Hundreds of people spent Tuesday night sleeping on beaches in Bormes-les-Mimosas while others found refuge in local shelters or businesses. A man who identified himself only as Renaud told France 24 that he and his family learned of the danger when they heard people honking their car horns outside his home.
"We went to Le Lavandou, where we were sheltered in a restaurant that opened especially for all the evacuees," Renaud said. "We slept in chairs and the owners kindly gave us croissants and coffee this morning."
Tourist Matthieu Dany, 23, told CNN that "from our villa in the mountains we can see smoke everywhere."
"We can see homes burning," he continued. "I was on the beach earlier, but came back because the fires were getting worse."
The flames have been fanned by strong winds and dry conditions, France 24 reported. The region is experiencing an exceptionally dry summer.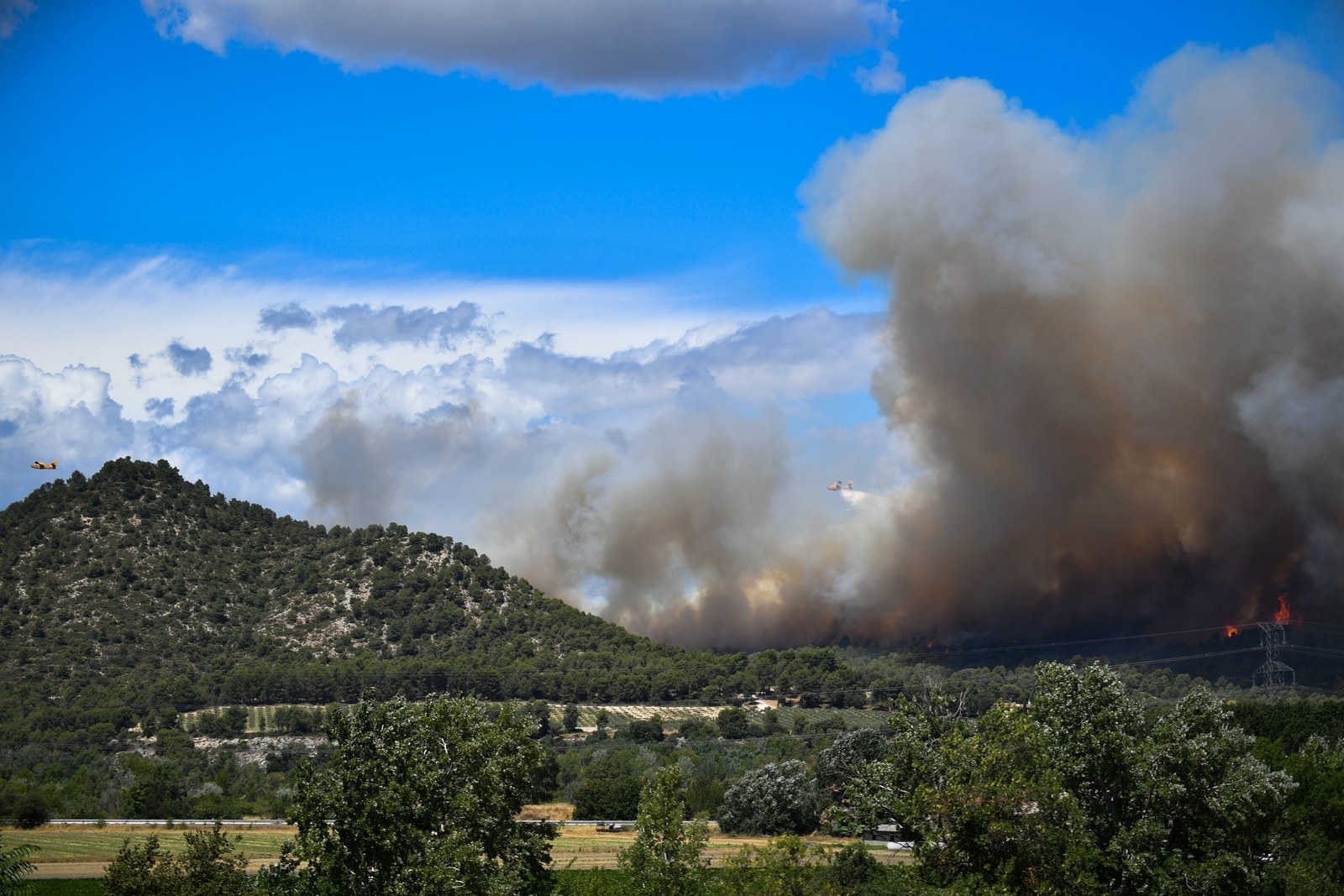 Thousands of firefighters have joined the battle against the various blazes.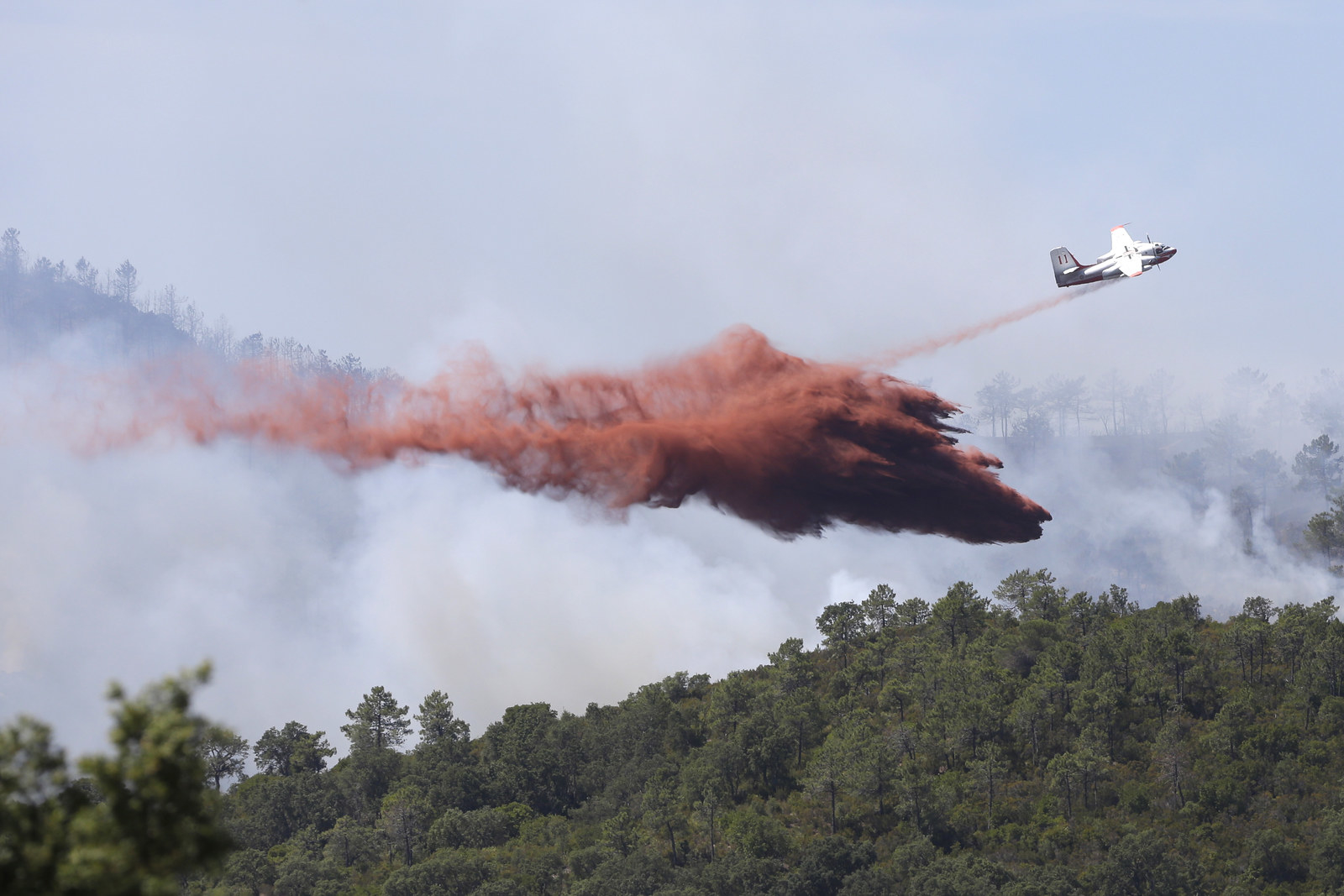 As of Tuesday, more than 4,000 firefighters had been deployed, according to France's Interior Ministry. Citing French Prime Minister Édouard Philippe, BFM-TV reported that the number had increased to more than 6,000 people by Wednesday, more than 20 of whom had been injured.
In Portugal, which is experiencing a severe drought, another 2,000 firefighters were tamping down flames, the AP reported.
Firefighting aircraft in France alone made more than 500 drops Wednesday, but officials say they still don't have enough manpower or gear, the AP reported.
Renaud Muselier, the president of the Provence-Alpes-Cotes d'Azur area, said firefighters "don't have enough means," the AP also reported. The problem was exacerbated because many firefighting planes were grounded for repairs, and nine of them are more than 60 years old.

Despite the difficult conditions, officials had made progress by Thursday.
Philippe, the prime minister, said Wednesday that "there will be more fires tomorrow" and cautioned that "the situation remains difficult," the AP reported. However, by the end of the day only three fires remained active in the Var region, which includes Saint-Tropez, out of dozens that began Wednesday.
French President Emmanuel Marcon also tweeted his support Wednesday for those affected by the blazes, expressing admiration for firefighters and support for evacuees.
Authorities continued to say the risk for fires was high Thursday, the AP reported, but added that a drop in the wind near Bormes-les-Mimosas allowed them to make progress and lift evacuation orders.