A Man Who Allegedly Shot Two Indian Engineers In Kansas Is Charged With A Hate Crime
Adam Purinton allegedly asked two Indian men if their "status was legal" before opening fire. One man died, while two others were injured.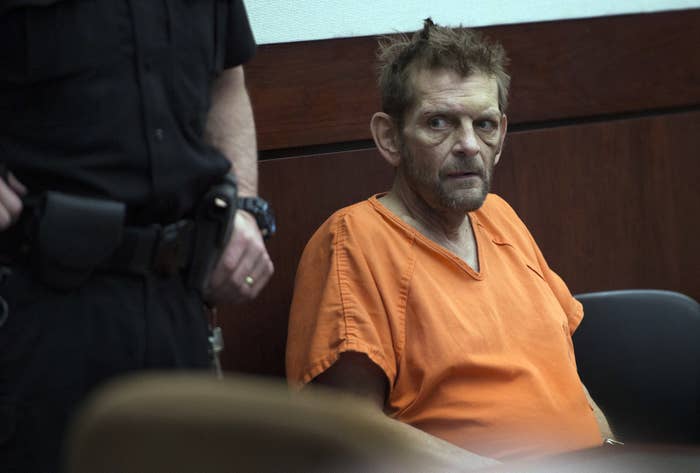 A Kansas man who allegedly told two Indian engineers to "get out of my country" before shooting them has been charged with a federal hate crime, officials announced Friday.
The shooting happened on the night of Feb. 22, when Adam Purinton, 52, allegedly shot Srinivas Kuchibhotla and Alok Madasani, both 32-year-old engineers from India. Kuchibhotla died in the shooting, while Madasani and a third man, Ian Grillot, were injured.
The Department of Justice announced that a federal grand jury had indicted Purinton on one hate crime, as well as two firearms-related charges. The indictment accuses Purinton of shooting the two Indian men because of their "actual and perceived race, color, religion and national origin."
Kansas prosecutors also charged Purinton with one count of first-degree murder and two counts of attempted first-degree murder.
The shooting took place in a bar in the Kansas City suburb of Olathe, Kansas. According to court documents, Purinton began harassing Kuchibhotla and Madasani about 30 minutes before the shooting. During that time, he allegedly asked the men if their "status was legal" and told them to "get out of my country."
Purinton reportedly was asked to leave the bar, but returned 30 minutes later wielding a handgun, police said. Madasani told investigators that just before the shooting he heard people say, "He's back and he has a gun!"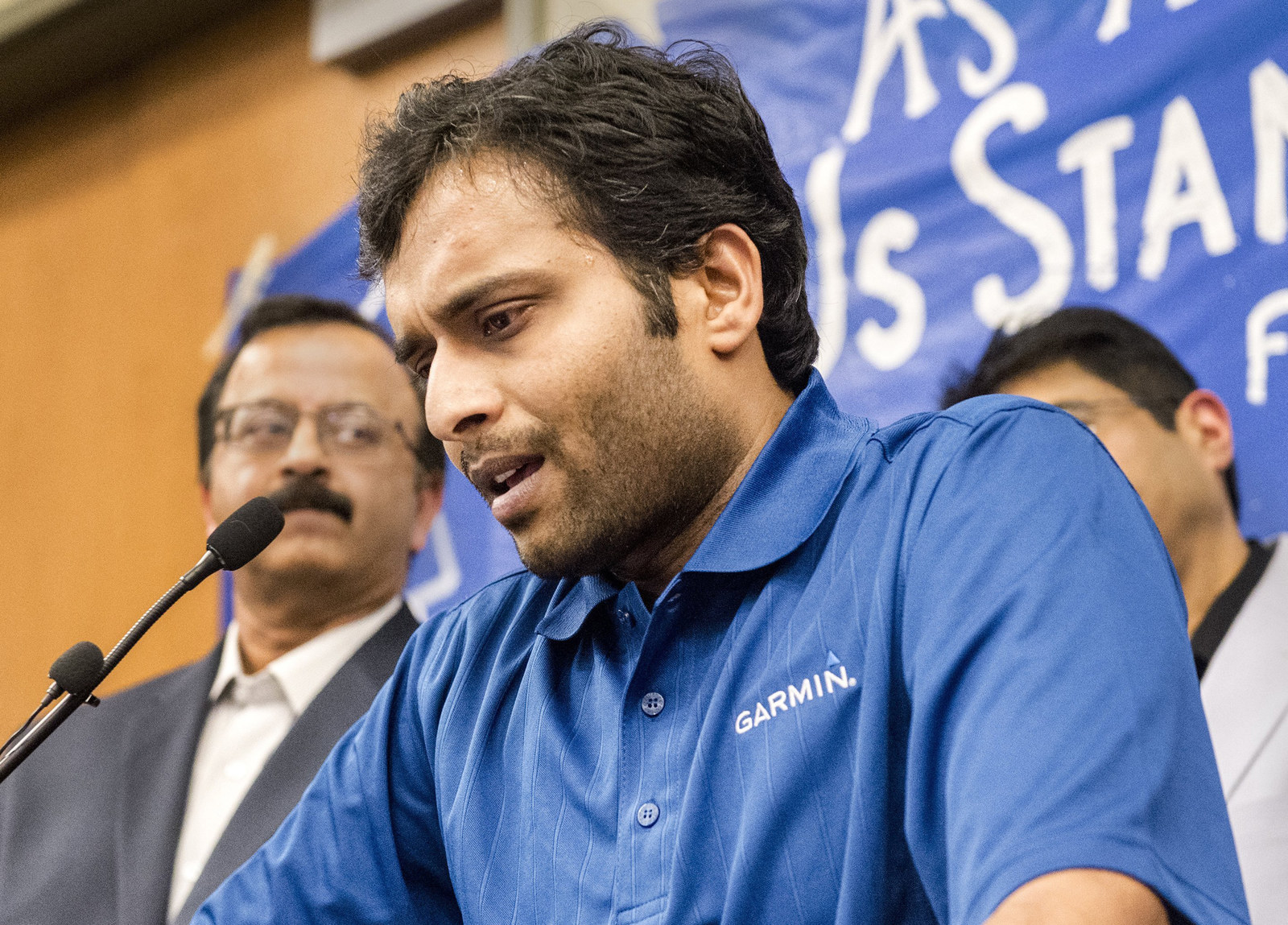 Kuchibhotla was shot at least three times and was later pronounced dead at a hospital. Madasani was shot once in the leg. After the shooting, police said Purinton fled and shot Grillot, who tried to stop him.

Police later arrested Purinton at an Applebee's 80 miles away, where he had allegedly mentioned the shooting to the bartender, who called police.

Purinton allegedly mistook the two Indian men as being from the Middle East, and a 911 recording revealed that he told the Applebee's bartender he had "killed two Iranian people."
The federal indictment alleges Purinton shot the men after "substantial planning and premeditation." He also allegedly "knowingly created a grave risk of death to others on the scene."
Purinton could face the death penalty for the shooting, or a lesser sentence, such as life in prison, according to a Department of Justice statement.
Claudia Koerner contributed to this report.