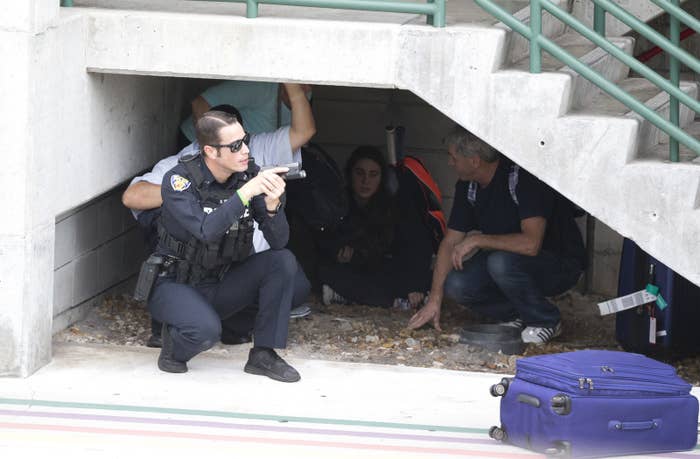 Steve Frappier was in the baggage claim area of the Fort Lauderdale airport Friday when he heard "some popping, like fire crackers." Then someone yelled that a man had a gun.
Frappier and the crowd around him "hit the floor," he recalled after the shooting, which ultimately left at least five dead and 13 wounded. Then he heard more gunshots and watched as a man "man probably 10 feet away from me that was shot in the head."
"It was completely silent and all we could hear was just the popping of the guns," Frappier told CNN, adding that the few people yelling seemed to have been those were wounded.
As the seconds ticked by, the shooter — later identified as 26-year-old former National Guard combat engineer Esteban Santiago — fired toward Frappier, who had been wearing a backpack when he dropped to the floor. Frappier said he was on the ground taking cover "like a tortoise with the backpack on me" when he felt something strike him in the back.
It turned out to be a bullet.
"It was only later when I went to the bathroom to check myself out that the bullet had entered my backpack, hit my laptop and then later when I gave my backpack over to the FBI for investigation they found the bullet in the pocket of my backpack," Frappier said.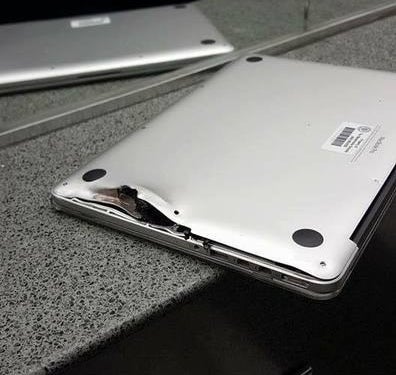 Santiago eventually stopped shooting and was taken into custody by police. The motive for the violence was not immediately known.
A photo taken after the shooting showed Frappier's Apple MacBook with a jagged bullet hole on the underside. He told CNN that he hadn't even closed the computer all the way after using it on the plane. Instead, he quickly shoved it into his backpack and walked out, not knowing that moments later it would spare him from a shooting.
"The backpack saved my life," he said.