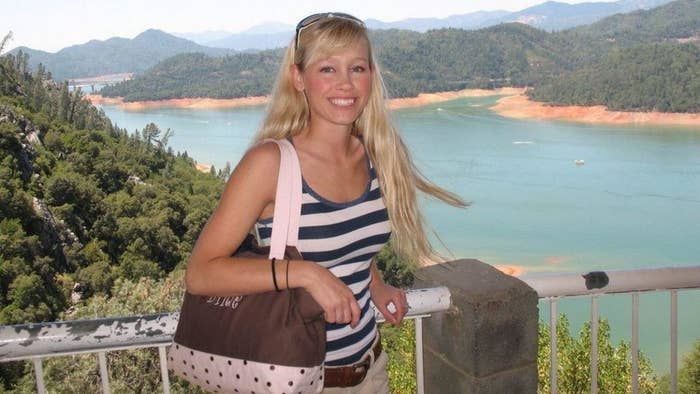 A Northern California mom who vanished for more than three weeks after going for a jog was abducted and found to have male DNA on her clothing, despite describing her captors as two women, police revealed Wednesday nearly a year after her disappearance.

Sherri Papini, a then-34-year-old mother of two, also exchanged text messages with a "male acquaintance" shortly before her 2016 disappearance, though police have interviewed the man and say he is not a suspect in the case.
The DNA and text messages are among a slew of new details police released Wednesday, most of which raise more questions than answers about the case that captivated the nation after Papini was found on Thanksgiving 2016 lying beside a road in California's Yolo County. And despite the new information, the case remains unsolved nearly a year after it began.
The new information, which Shasta County Sheriff's Sgt. Brian Jackson released in a statement, reveals Papini was spotted after the abduction by a truck driver, then taken to a hospital where police found the DNA of two people on her. Papini had been missing for 22 days when she was found.
Jackson told BuzzFeed News that the DNA belonged to a man and a woman. The man's DNA was found on Papini's clothing, while the woman's was on her body, though investigators are still determining what other information, if any, they can extrapolate from the samples. Investigators have ruled out the possibility that the man's DNA came from Papini's husband, and Jackson said police also do not believe it came from the truck driver or emergency responders.
Previously, police said Papini was abducted by two HIspanic women armed with a handgun. Papini told investigators one of the women was older and the other younger, but was able to provide only limited details about their appearance and said they kept their faces covered.

On Wednesday, the FBI released sketches of the two women.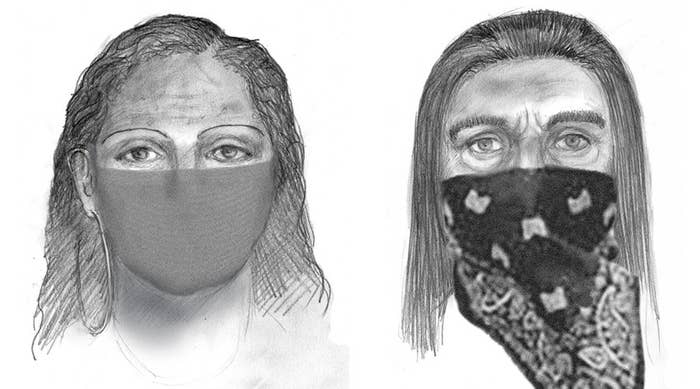 Jackson acknowledged that the male DNA raised questions in the context of Papini's account of being abducted by two women, saying that "with any investigations there's always some oddities, there's always some inconsistencies." He said police "absolutely" still believe Papini, adding that the case is still open and investigators hope the FBI sketches provide new leads.

Still, questions about the case abound.
Jackson said Wednesday that Papini told investigators she fought back against one of her captors, at one point slamming a woman's head into a toilet. Papini recalled that the altercation left her with a cut on her right foot, though photographs taken at the hospital did not show that injury.
Wednesday's statement also revealed that Papini was branded on her right shoulder, though the "Sheriff's Office continues to examine the brand and its possible meaning, but details of the brand remain confidential as part of the on-going investigation."
Police described Papini as "battered and bruised" after her captivity, and noted that her long hair had been cut to shoulder length.
Investigators have also ruled out some of the hundreds of leads they have received over the last year. For example, the man described in Wednesday's police statement as a "male acquaintance from Michigan" had exchanged text messages with Papini in the days before she vanished. But investigators eventually interviewed the man and have now "determined he was not involved in Sherri's
disappearance."
Jackson said information about the man had been "floating out there" for some time, and police wanted to lay that story to rest with Wednesday's statement.
In total, police have served 20 search warrants in the case, and the FBI is offering a $10,000 reward for information about the identity of the suspects. And, for now, the investigation continues.
"We're going through all of our investigative steps and we're not getting the links together as quickly as we might have liked," Jackson said, acknowledging the year since the case began. But, he added, "we have DNA. It's on file. It's being checked with. We have good pictures with the sketches. We're hoping that somebody recognizes the people."