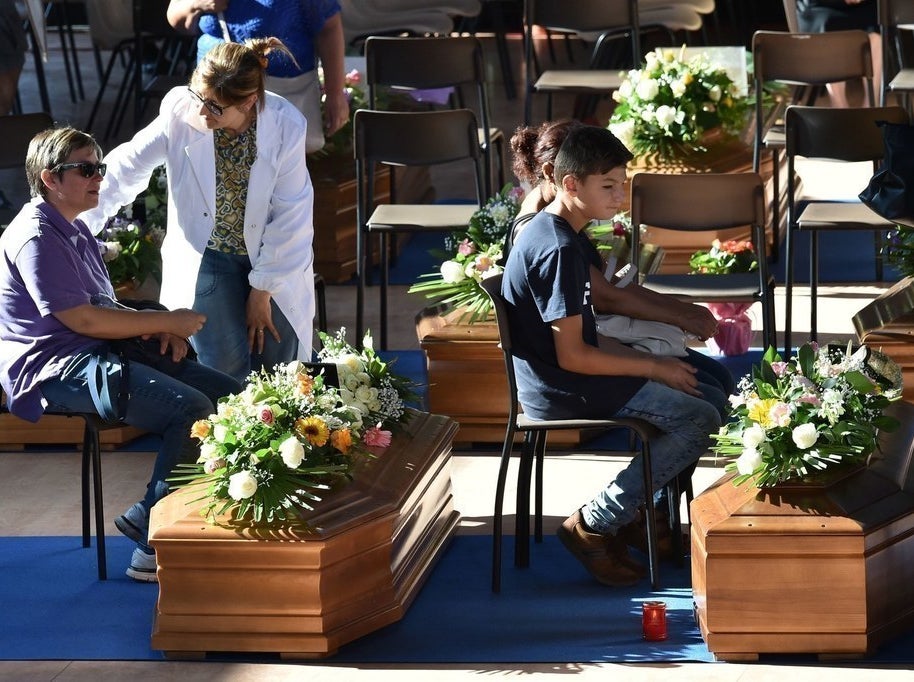 Relatives of earthquake victims sit next to coffins in Ascoli Piceno.
Italy declared a state of emergency on Friday as hope of finding more survivors diminished following the shallow magnitude-6.2 earthquake that rocked the country's central regions Wednesday morning.
The death toll rose again Saturday to 291 after a man died in hospital. Of the victims, 230 were killed in the town of Amatrice, authorities said. More than 400 other people were injured.
The death toll is expected to keep rising as dozens of people remained unaccounted for, officials said.
A national day of mourning was declared Saturday, with a state funeral to be held for many of the victims in the town of Ascoli Piceno.
Prime Minister Matteo Renzi said he would allocate €50 million ($56.5 million) in funds to help the disaster-struck area.
Almost 5,000 rescuers have been working to find survivors in the hilltop towns and villages that were devastated by the quake, Italy's civil protection agency said.
Their efforts have been hit by a number of aftershocks, the most recent of which was a 4.7-magnitude tremor that struck early Friday morning, according to the US Geological Survey (USGS).
The worst-affected towns and villages were Amatrice, Accumoli, and Pescara del Tronto, the BBC reported. Rescue workers were using heavy lifting equipment, and have been aided by sniffer dogs and audio equipment. However, many mountaintop areas have poor access, meaning rescuers have been resorting to shifting debris with their bare hands.
The populations of the towns skyrocket during the August tourist season, meaning many of those affected could be visitors. Amatrice was gearing up to hold an annual food festival when the quake hit.
Amid the discoveries of hundreds of bodies, there were occasional glimmers of hope, as rescuers pulled a 10-year-old girl alive from the debris on Wednesday evening — 17 hours after the quake struck — in Pescara del Tronto.
Other children were less fortunate. The bodies of an 8-month-old boy and his 9-year-old brother were discovered buried beneath the rubble after a church tower collapsed onto a home, killing a family of four in Accumoli, Reuters reported.
On Friday morning, some rescuers admitted the chances of discovering any more survivors under the rubble were diminishing.
"The chances of finding people alive in these conditions, in this type of setting, well, it's challenging," fire service official Lorenzo Botti told BBC News.
Others remained hopeful, however, noting a survivor was pulled out 72 hours after the 2009 earthquake in l'Aquila.
Those residents who have been displaced have been put up in tents in camps near affected towns by the Italian civil protection agency. Some 1,200 people are said to have slept in the camps on Wednesday night. Fifty children and elderly people were given shelter in a sports center in Amatrice, according to AP.
"It's not easy for them," Amatrice civil protection volunteer Tiziano de Carolis said. "They have lost everything, the work of an entire life, like those who have a business, a shop, a pharmacy, a grocery store and from one day to another they discovered everything they had was destroyed."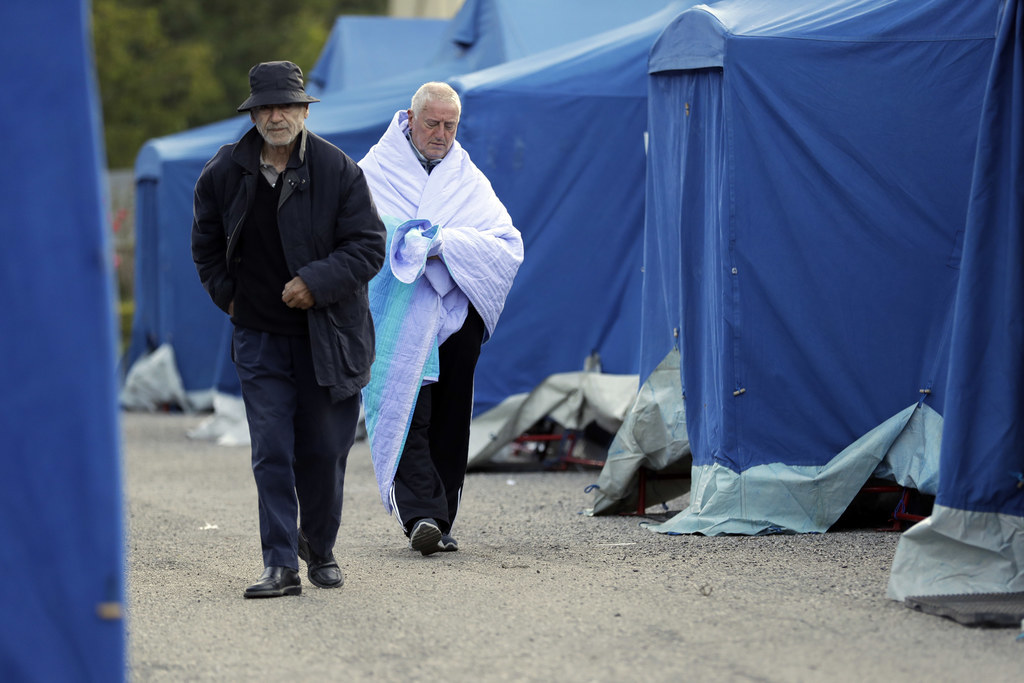 The earthquake struck just after 3:30 a.m. local time on Wednesday, about 6 miles from the small town of Norcia, according to the USGS.
Norcia is located about 100 miles northeast of Rome and 62 miles from Perugia, the capital of the Umbria region.
The quake hit hardest in the towns of Amatrice and Accumoli, about 80 miles (100 kilometers) northeast of Rome, the Associated Press reported.
It struck at a depth of just over 6 miles. Initial modeling suggested the shaking could produce extensive damage and casualties.
Head of the civil protection department Fabrizio Curcio told the Italian news agency ANSA the quake was "comparable in intensity to that of l'Aquila even if the scenario is different." The 2009 earthquake left 308 people dead.
In the hours after the tremor, Sergio Pirozzi, the mayor of Amatrice, said there were "dozens of victims, many under the rubble. We are setting up a place for the bodies," ANSA news agency reported.
On Thursday morning, Pirozzi told Sky News he had lost 200 friends, as he considered everyone in the close-knit community to be a friend.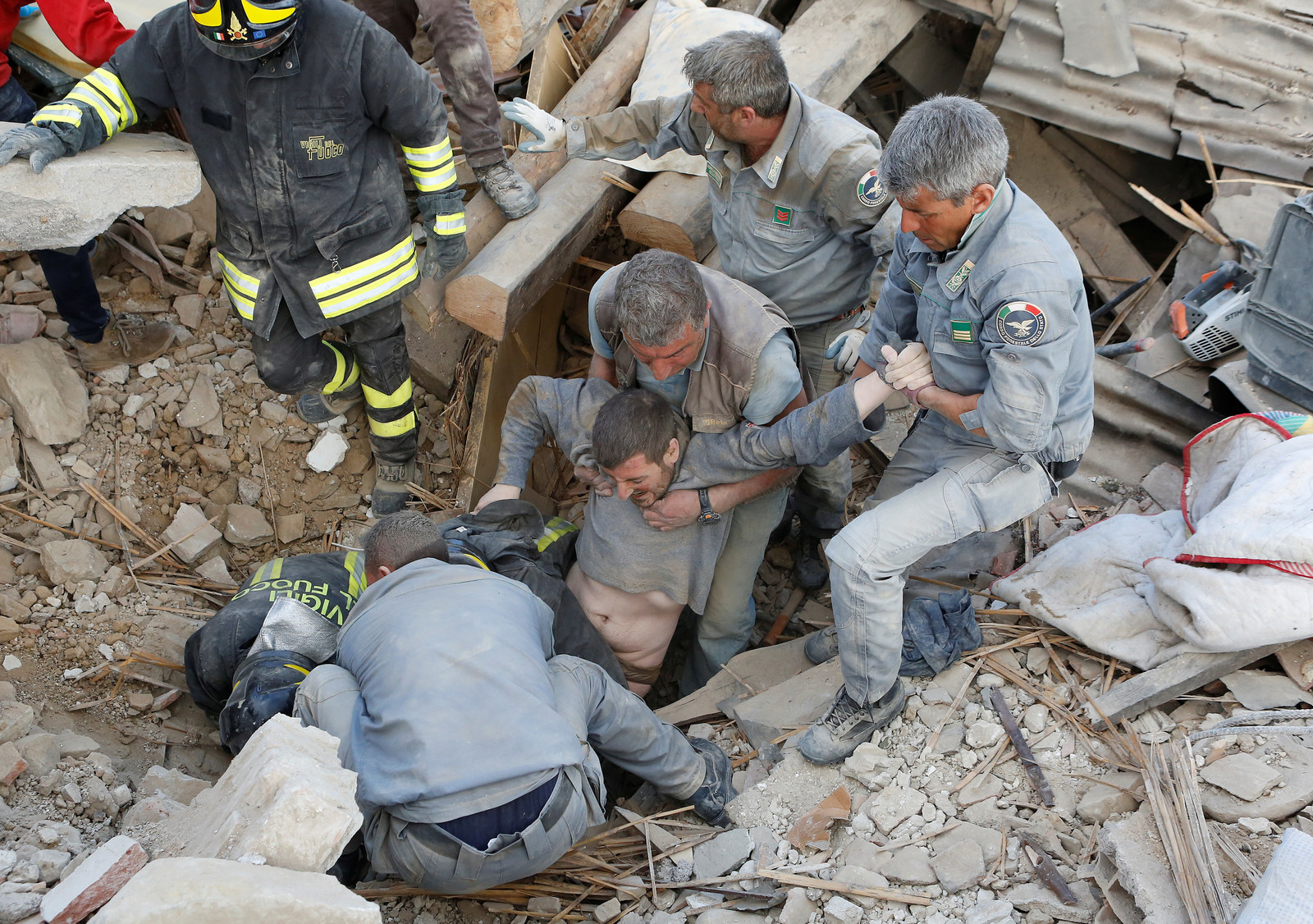 Speaking to BuzzFeed News by telephone from the nearby city of Rieti on Wednesday morning, Tommaso Della Longa, of the Italian Red Cross, described the situation as "really bad."
"The earthquake has caused severe damage," he said. "More than half of the city [of Amatrice] has completely collapsed."
Della Longa was unable to give a precise death toll at the time, but warned "the situation is changing minute by minute," and said the Red Cross was working with the civil protection agency to get aid in. After initially deploying just 30 ambulances and several teams, Della Longa said, the mission had been dramatically scaled up and there were more than 150 volunteers working with official personnel in the region.
"The priority is now to find survivors," he said, "and in the next couple of hours we will have a much clearer picture of what will happen to the buildings." He continued: "We must find survivors."
Rescue efforts have also been hampered as the nearest hospital, in Amatrice itself, was rendered unusable. Patients were lying on stretchers outside the building, Italy's Rai News reported, with those seriously injured sent to facilities in Rieti and l'Aquila.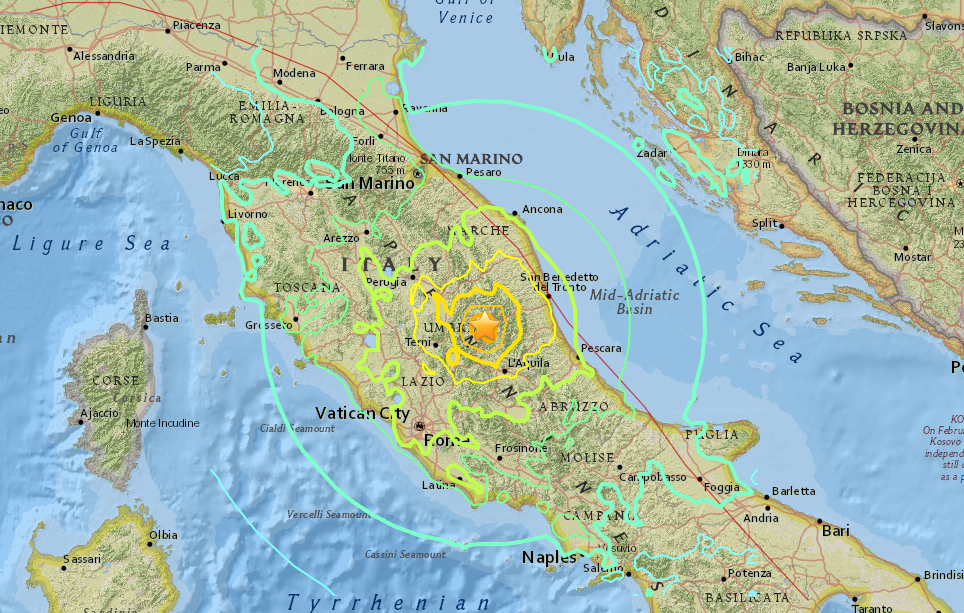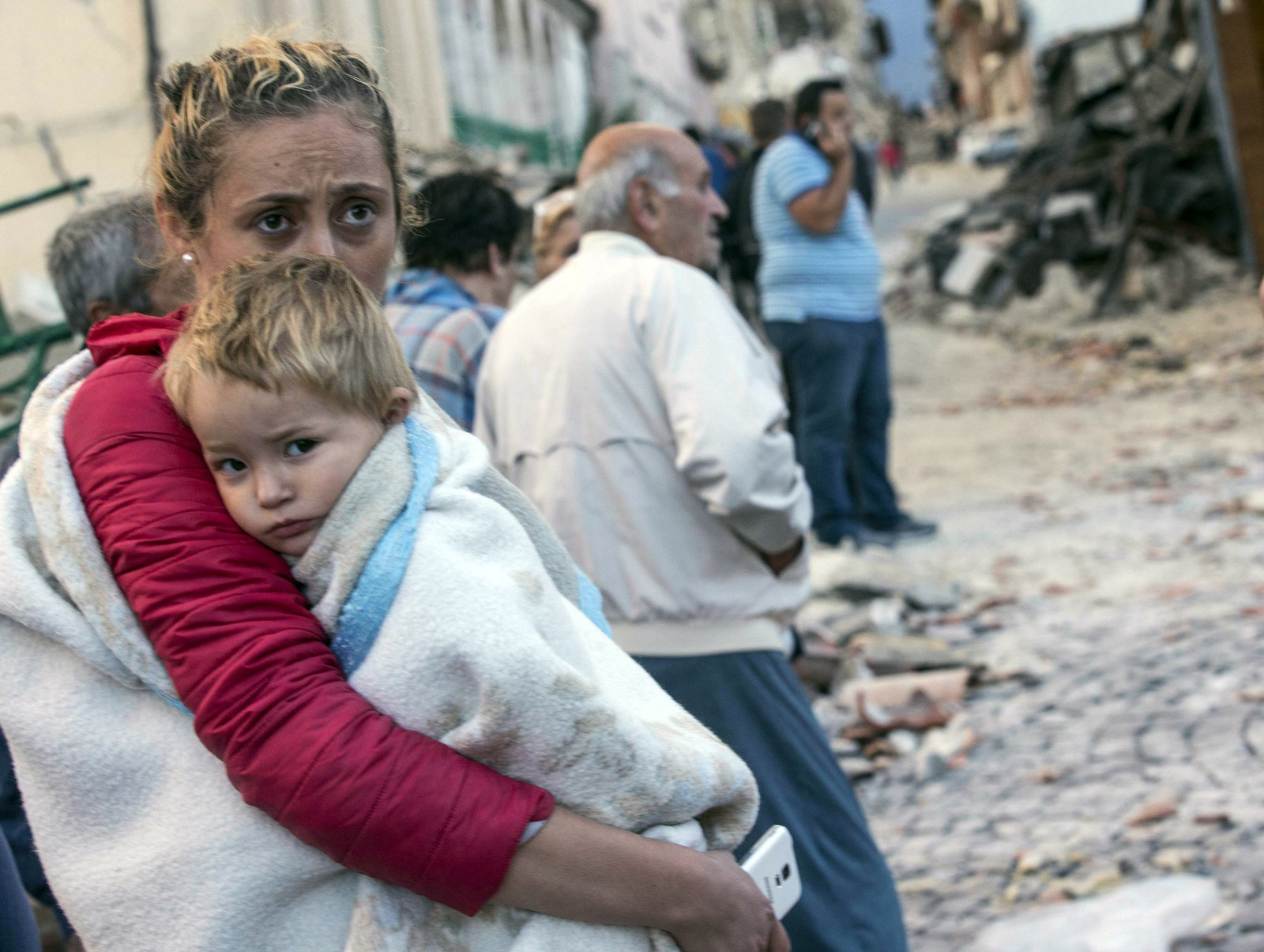 Images from Amatrice showed significant damage to buildings and other structures.
Aerial pictures taken of the town also showed the extent of the devastation.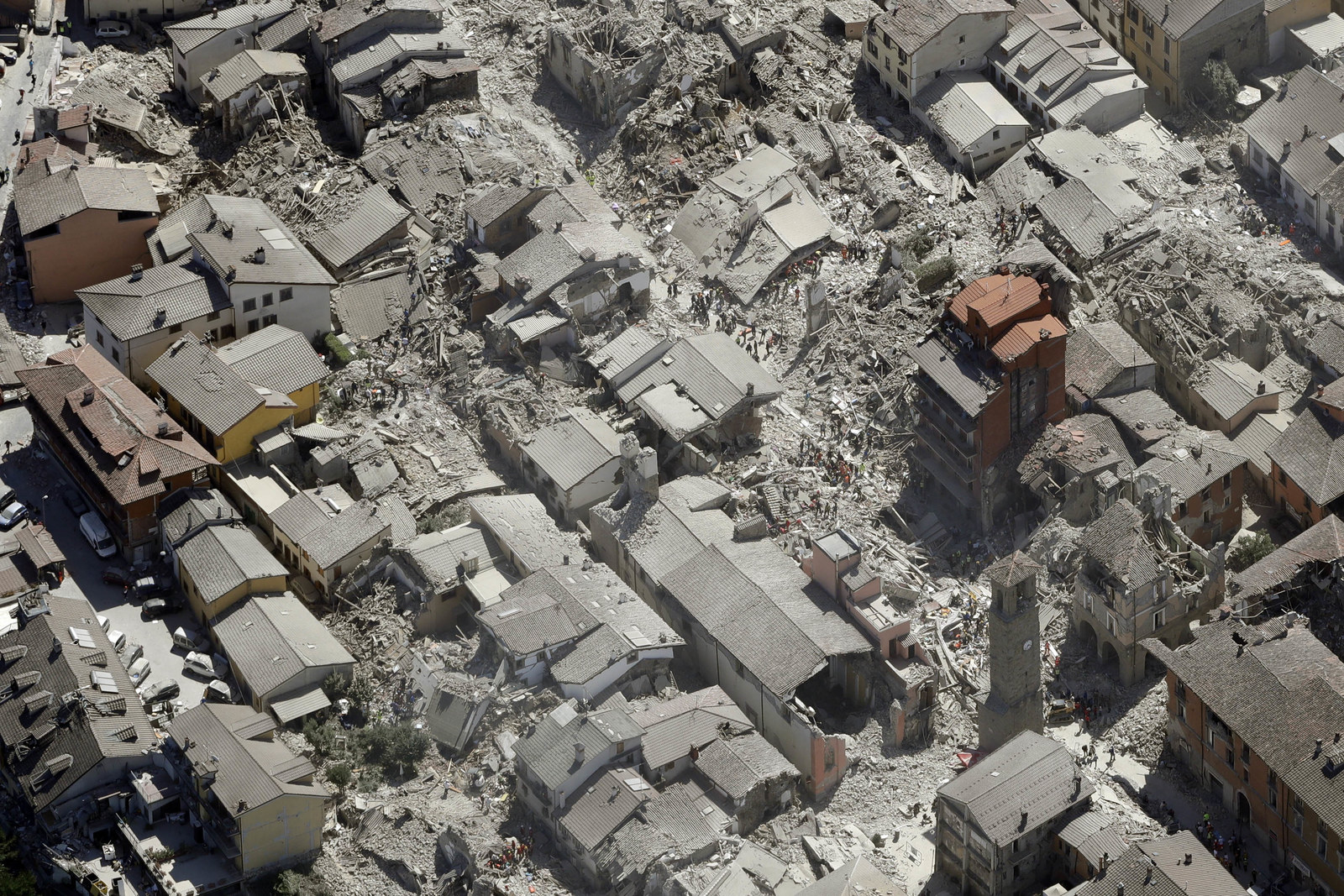 Renzi said on Wednesday he was working with civil protection and emergency services, including hospitals and firefighters, as well as the local heads of the regions hit by the earthquake. He traveled to the area with the minister for infrastructure and the head of civil protection on yesterday afternoon, according to an official statement.
Speaking at a short press conference Wednesday morning, Renzi said: "It is a time to cry and also to act." Italy would pull together as a nation, he said, adding: "We are not going to leave anybody alone, no village, no family, no town.
"We must continue over the next few hours to find people alive under the rubble, and we can give hope to all these people."
As the scale of the damage became more apparent on Thursday and into Friday, the Italian PM was forced to address criticism surrounding the construction of seemingly earthquake-proof buildings in the region.
Renzi announced a new initiative, "Italian homes," to tackle poor construction but cautioned it was "absurd" to think entirely earthquake-proof buildings could be built.
The Italian government also announced Friday that a state funeral would be held for some of the victims of the quake. It will also be marked by an official day of mourning, with flags flying at half mast.
It comes amid more details about those killed in the earthquake. Marcos Burnett,14-year-old British boy, on holiday with his parents and sister, is among three Britons killed. A married couple, 51-year-old Maria and Will Henniker-Gotley, 55, were also named by the British Foreign Office (FCO).
In a statement the FCO said both families "paid tribute to the tireless work of the Italian rescue workers and hospital staff".
"Their thoughts and prayers are with all those affected by the earthquake," it continued.
The Spanish government has said at least one of their citizens died, and Romania has confirmed to Reuters that six Romanians are dead, and 17 are still missing.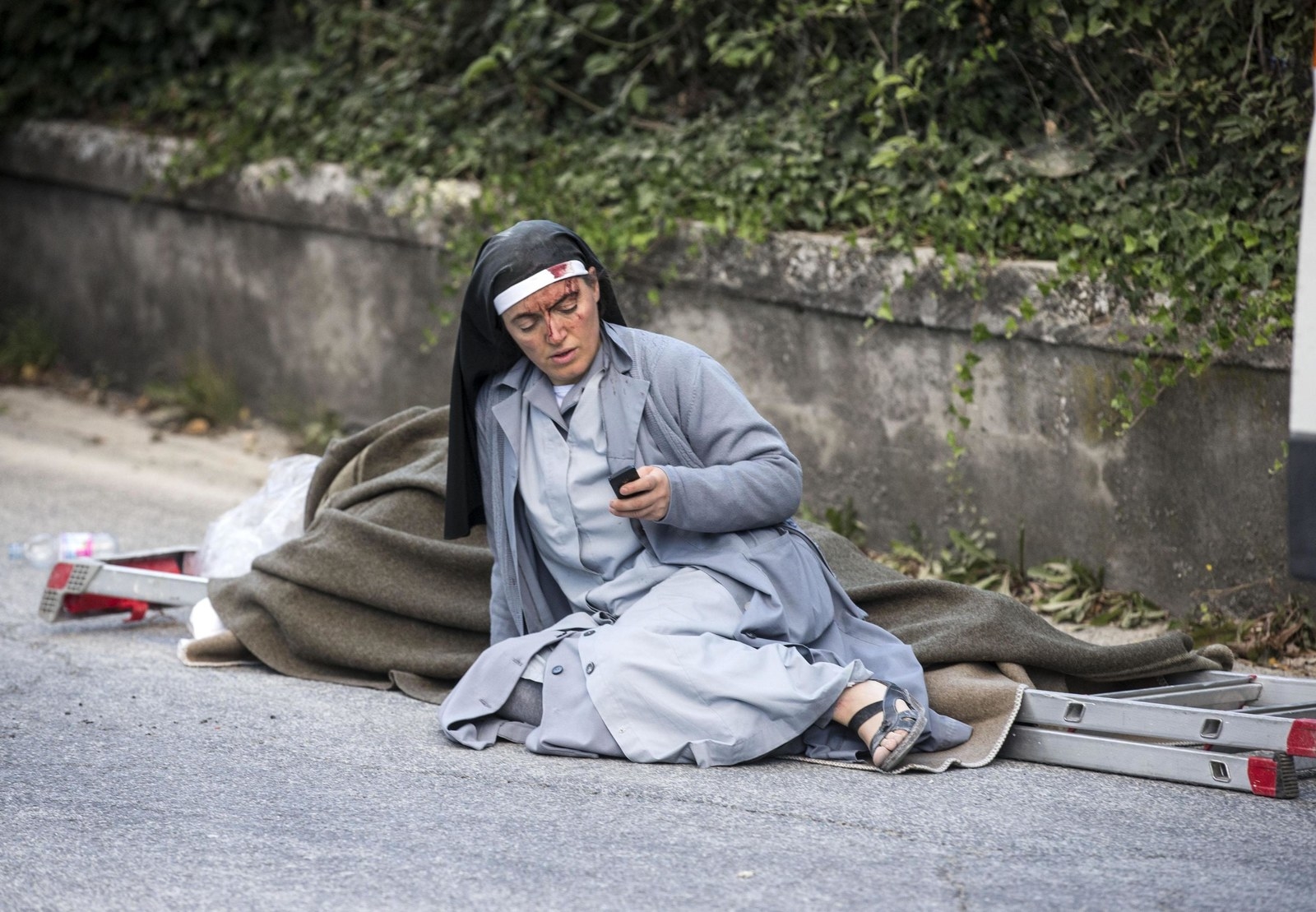 The morning after the earthquake, residents described the fear they felt as the tremors began.
"The whole ceiling fell but did not hit me," Amatrice resident Maria Gianni told AP. "I just managed to put a pillow on my head and I wasn't hit, luckily, just slightly injured my leg."
Italian newspaper La Repubblica reported that shaking was felt throughout central Italy. Witnesses in Rome said buildings shook there for 20 seconds.
Matteo Berlenga, who lives in the town of Gubbio, told Reuters, "It was the worst [quake] of my life."
In the town of Ceselli, Lina Mercantini told Reuters, "It was so strong."
"It seemed the bed was walking across the room by itself with us on it," she said.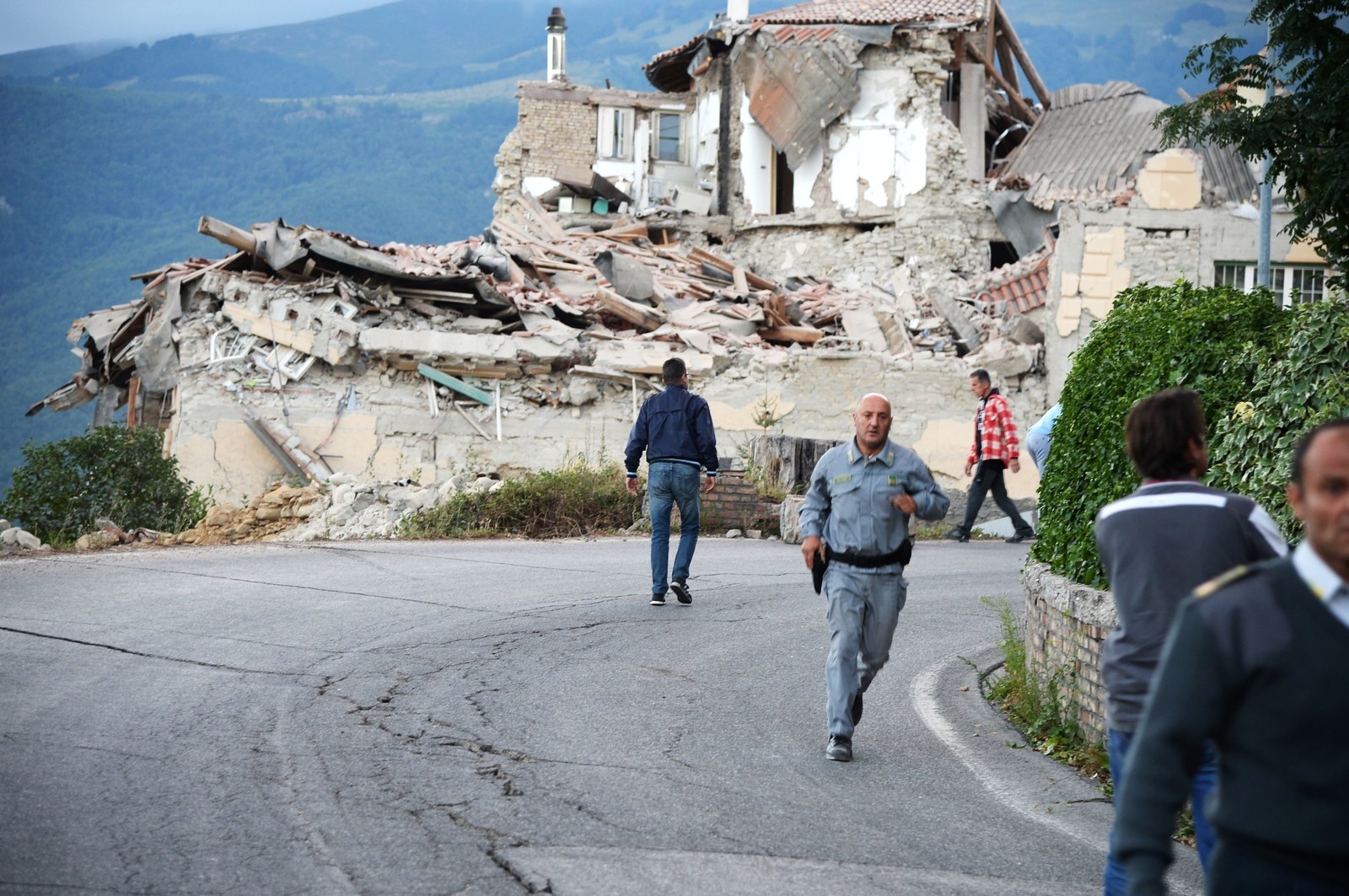 The US State Department advised Americans in Italy to let friends and family know that they are safe following the quakes. Facebook activated its check-in feature.
Jean-Claude Juncker, president of the European Commission, said the EU stood ready to help Italy. French leader François Hollande also paid tribute to those killed, and expressed solidarity with and affection for Italy. Pope Francis has also spoken of his sadness, and promised to send a team of Vatican firefighters in an expression of his closeness to those still trapped.