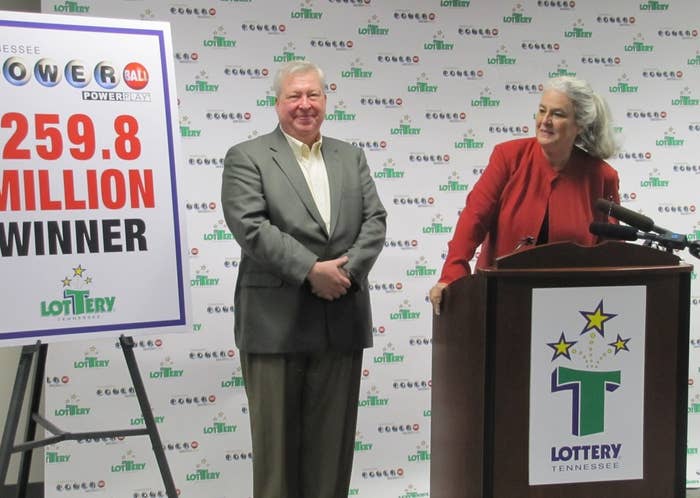 Knoxville man Roy Cockrum, 58, claimed the largest lottery prize in Tennessee history Thursday. Cockrum's winning Powerball ticket entitled him to a whopping $259 million, though he plans to take a post-tax lump sum of $115 million.
Cockrum moved away from his native Knoxville decades ago, but moved back in 2009 to take care of his aging parents. He was taking his mother to a medical appointment when he first checked his ticket and discovered he won.
"It literally knocked me to my knees," he said in a statement. "My prayer was simple – 'Lord have Mercy!' But life goes on, so I picked myself up, put the winning ticket in my wallet and went to pick up my mother. I walked around University of Tennessee Medical Center all that morning with a $259.8 million winner in my pocket."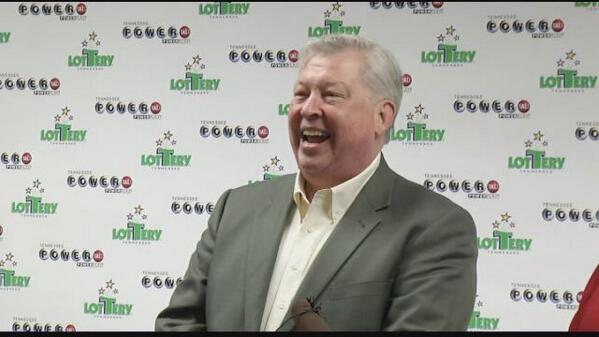 But Cockrum, a former actor, doesn't plan to use most of his winnings on himself. Instead, he said he will donate his money to fund the arts.
Cockrum said that he will set aside enough money to support himself, then will begin giving the money away to a "long list of charities." The majority of the money will go toward a foundation to support the arts. Cockrum said he was inspired by a rule his father, who died in 2010, gave him regarding money: "tithe a tenth, save a tenth and spend the rest wisely."
Cockrum also said Thursday he once won the Publishers Clearing House Prize prize as well. "The size of the prize wasn't as life changing as this one, but I have no doubt that I am one of the luckiest people in the world. I am so grateful. I am so blessed."
According to IMDB, Cochran appeared in the 1981 TV movie The Private History of a Campaign That Failed.
Cockrum also said Thursday he was prepared for winning, and donating, the money because he spent years living with a vow of poverty.