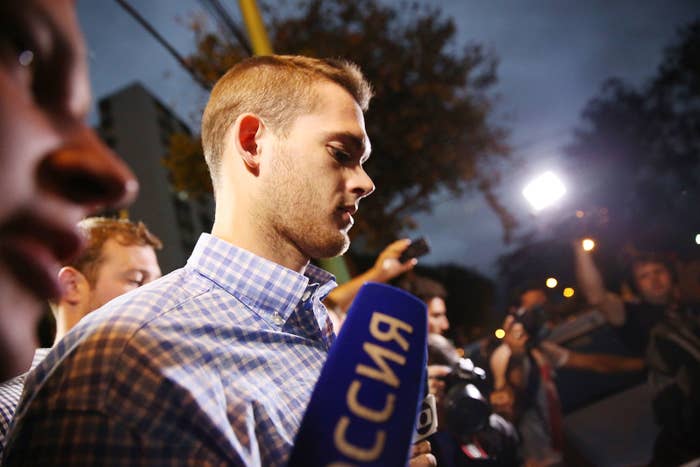 US Olympic swimmers Gunnar Bentz and Jack Conger, speaking out for the first time since their teammate Ryan Lochte falsely claimed they and two other Americans were robbed at gunpoint in Rio de Janeiro, apologized to their team and offered a new account of what occurred during the Sunday morning incident that has made headlines around the world.

Bentz, 20, laid out his version of events — which has resulted in a police investigation and $11,000 payment after Lochte first claimed he was held up at gunpoint — in a statement Friday. On Saturday, teammate Conger released a statement of his own that mirrored most of Bentz's account.
In his statement, Bentz offered an apology to the United States Olympic Committee and his team for drawing attention away from the Games, saying he "was never a suspect in the case from the beginning (Brazilian law enforcement officials saw me only as a witness)."

He then provided a play-by-play of what happened Sunday morning around 6 a.m., beginning with Bentz, Lochte, Conger, and Jimmy Feigen heading back to the Olympic village after an event.
According to Bentz, the four swimmers were in a taxi when they pulled over at a convenience store to use the restroom.
"There was no restroom inside, so we foolishly relieved ourselves on the backside of the building behind some bushes," Bentz said.

While behind the building, Bentz saw Lochte ripped a "framed metal advertisement" off a brick wall and throw it to the ground. Bentz was "unsure why" Lochte pulled the ad down.
The four men then returned to their taxi and were confronted by two armed security guards. According to Bentz, the guards initially had their guns holstered but drew them while shouting at the Olympians to sit on the sidewalk. An argument between Lochte and the guards then ensued.
"Again, I cannot speak to his actions," Bentz said, "but Ryan stood up and began to yell at the guards. After Jack and I both tugged at him in an attempt to get him to sit back down, Ryan and the security guards had a heated verbal exchange, but no physical contact was made."

Later, a man Bentz believed to be a customer at the store approached and offered to serve as a translator between the swimmers and the guards.
"Through the interpreter, one of the guards said that we needed to pay them in order to leave," Bentz recalls. "I gave them what I had in my wallet, which was a $20 bill, and Jimmy gave them 100 Reals, which is about $50 in total."

According to Bentz, the guards then lowered their guns and gestured for the men to leave. Bentz, Lochte, Feigen, and Conger then walked a block, picked up another taxi, and returned to the Olympic village.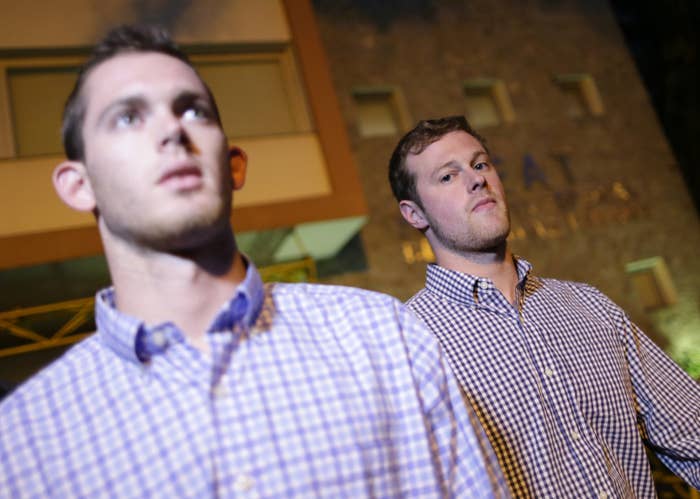 Conger's statement on Saturday mirrored many of the same details as Bentz's version of events, but said Lochte damaged a "poster" at the gas station.
He said he had been "completely truthful" in his statements to officials and that police had told him he was being considered a witness in the case, not a suspect.
Conger said he deeply regrets the "trouble and embarrassment this has brought to the people of Brazil and Rio de Janeiro, and the distraction it has caused the achievements of [his] fellow Olympians."
"This has been an unsettling, humbling, and frightening experience," he added. "It's a reminder that all of us, when we travel and especially when we represent the US in the Olympics, are ambassadors for our country and should be on our best behavior."
The swimmers' account of the incident varies somewhat from the official narrative provided by police, which stated the restroom at the store was vandalized. Bentz said that he never saw that happen.
"To my knowledge, there was no damage done to the door or the inside of the restroom," he said.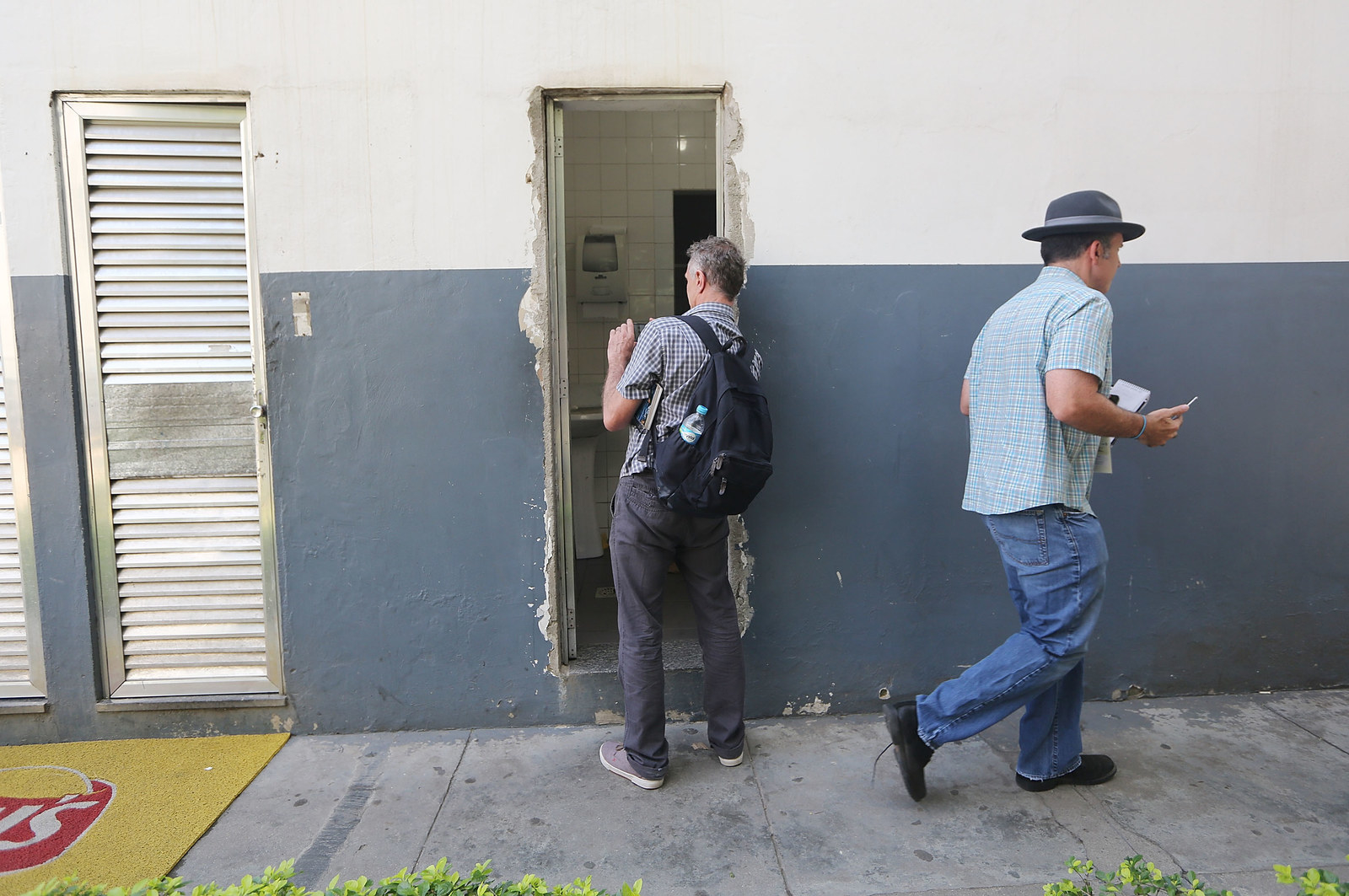 Bentz also depicts Lochte as primarily responsible for escalating tension — something police have not done.
"I am confident that some video angles have not been shown that would further substantiate my account," Bentz added. "I also believe some scenes have been skipped over."

The incident grew into a scandal as a police investigation cast doubt on the swimmers' stories. Eventually, after investigators reviewed surveillance footage and spoke with witnesses, police said a robbery had not occurred at all.
Bentz and Conger were pulled off an airplane during the investigation but were later allowed to leave the country. Feigen had his passport seized but left Friday after agreeing to donate about $11,000 to charity.
Lochte, along with Feigen, was indicted by Brazilian prosecutors, but left the country earlier this week before authorities ordered his passport confiscated.
The four swimmers now face an international disciplinary commission.