LAS VEGAS — Jon Dimaya's wife told him to go save some lives.

It was 10:46 p.m. Sunday when Dimaya, a registered nurse who manages a rapid response team, received a text message from Sunrise Hospital notifying him that there had been a mass casualty event. Dimaya wasn't scheduled to work that night, but when his wife told him "go do it, go save some lives," he and Gen Sicat, a coworker and fellow nurse, got in a car and drove into the fray.
Police would later reveal that a gunman, identified as 64-year-old Stephen Paddock, had opened fire at a concert on the Las Vegas Strip, killing 58 people and injuring more than 480 others. But as the chaos unfolded that night, reliable information was scarce and Dimaya and Sicat only knew that the hospital needed them. When they arrived, the scene was shocking.
"It was chaos," Sicat told BuzzFeed News. "I walked in the door and I saw upper management running around. I saw patients walking in all bloodied up. Patients were just pouring in."
"The patients were there already," Dimaya said. "They had already started pouring in. Most of the bays were full."
Dimaya recalled blood staining the floor of the hospital. "I think that's one of the things that will stick with me, is how red the floor was stained with blood," he said.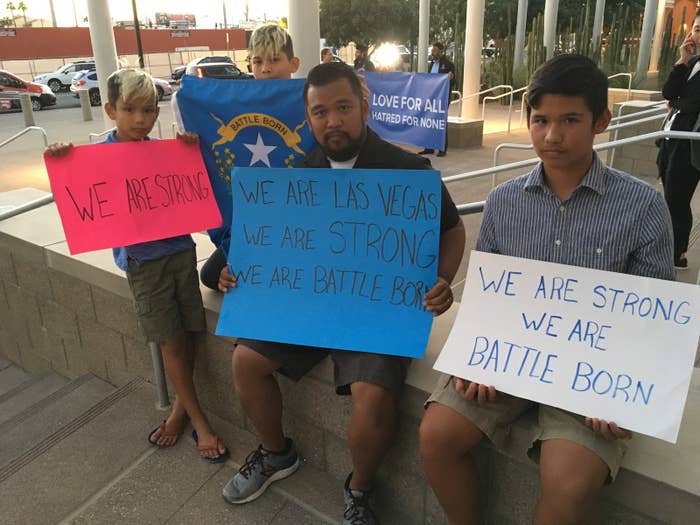 The two men joined an almost assemblylike scene in which doctors and nurses moved rapidly from one injured person to another as they tried to tend to bleeding gunshot victims.
Dimaya still remembers the first person he treated that night.
"He was this young man, he had a hat on," he said. "And he had a tourniquet on his arm. He was shot in his elbow and his arm."
As he began treating the man's wounds, Dimaya said, the victim "kept saying he was fine, even though he could barely move his hand." But over and over, the man asked about his girlfriend.
"I fixed him up and told him he needed to get a scan or an X-ray and he kept wanting to talk to his girlfriend," Dimaya recalled.
For the next several hours, Dimaya moved from victim to victim, treating wounds and answering questions from patients who, like that first young man, desperately wanted to know what had happened to their loved ones. As a nurse, Dimaya was obviously accustomed to seeing injuries and blood, but said the severity and number of victims Sunday night was significantly worse than anything he had experienced before.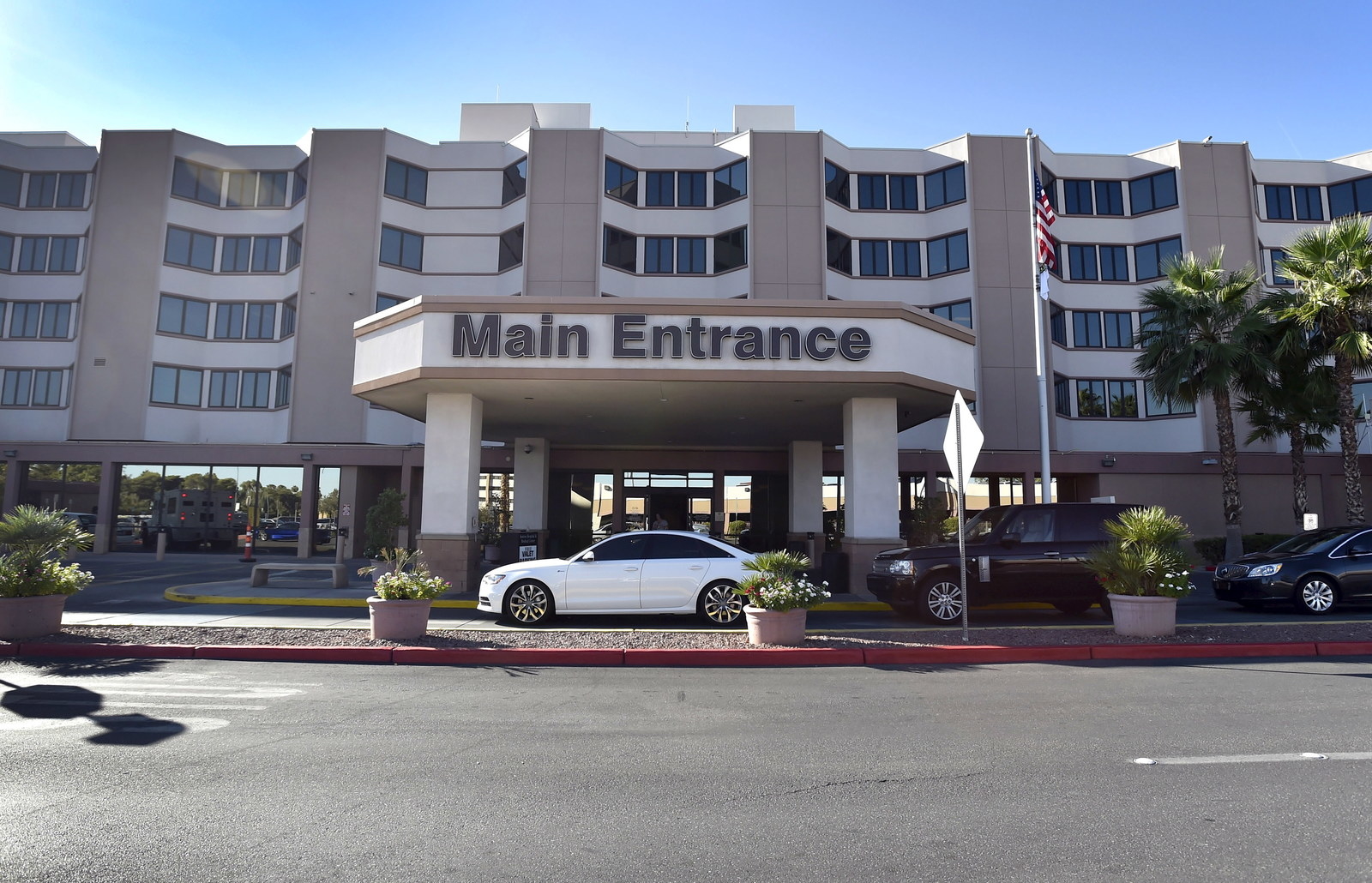 "There were gunshot wounds everywhere," he said. "To the head. To the back to the arms. To the stomach. Bullets that went in and shattered something and fragments are still in."
Ultimately, 11 people died while Dimaya was in the hospital; he estimated that he witnessed four of those deaths.
Sicat said that in his eight years working as a nurse, he had never seen anything like the number of victims pouring into the Sunrise emergency room that night.
"It's crazy," he added. "Working in the hospital you see people walking in and they're sick. But this was like something you'd see in the movies. All of the sudden a tidal wave of people comes in."
Sicat's job that night was to assess injuries and try to determine if wounded victims were actually shot — which wasn't always an easy task. "This one gentleman, he was complaining of some abdominal pain," Sicat said. "And I said 'do you have any gunshot wounds?' And he said 'I don't know.'"
Both men also described small acts of charity that took place amid the carnage during the night. Dimaya saw patients, some who had already been in the hospital before the shooting, give up their beds for those who were most seriously hurt in the shooting. Sicat recalled seeing a "girl with bullet fragments still in her leg" give up her bed for someone with more serious injuries.
"She was moving around and said, 'take care of the other people first,'" he said.
Nicole Rietz, Sunrise hospital's human resources manager who was on hand the night of the shooting, said she watched as medical staff raced to save lives. "I just saw complete dedication," she said. "Dedication to making sure that they did everything they could for those patients and their families."
Sunrise ultimately received 200 victims from the shooting, 16 of whom died, according to Amy Walker Doane, the hospital's vice president of strategic planning and development. As of Wednesday, 57 patients remained hospitalized, with 29 in critical condition.

Dimaya and Sicat remained at the hospital until after sunrise. When Sicat dropped off Dimaya at home later that morning, he said he just sat in the car, letting the gravity of what happened sink in.
"It was so hard to process," Sicat said. "I was in my driveway for almost an hour just thinking about what was going on. I was trying to process what happened and all the stuff I'd done, trying to know if it was enough."