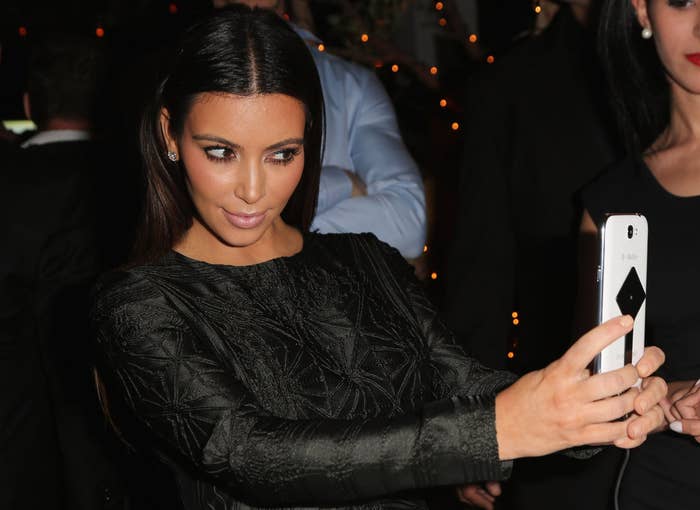 In 2014, American hero Kim Kardashian broke the internet. And in 2015, she began building a better internet.
On Friday night, the reality star said she asked Twitter to allow users to edit tweets, a feature available on other social media platforms including Facebook and Instagram.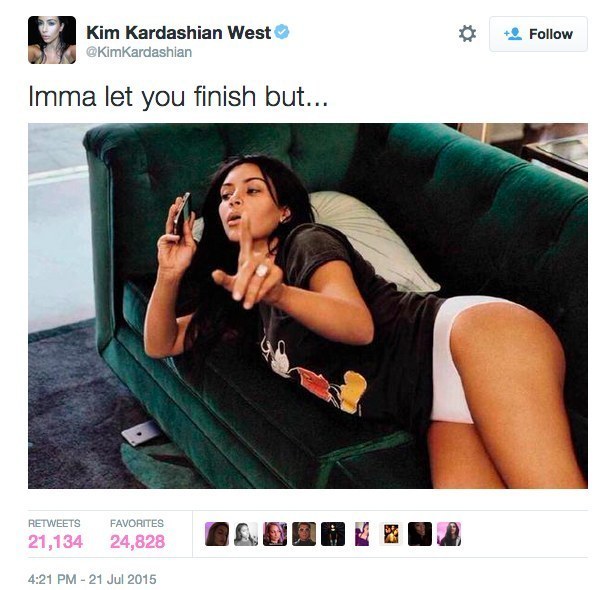 Kim quickly deleted and replaced the tweet — a task that may not have been necessary if Twitter had an edit feature. The Swift-Minaj feud also introduced the world to this edit-ready tweet from Katy Perry: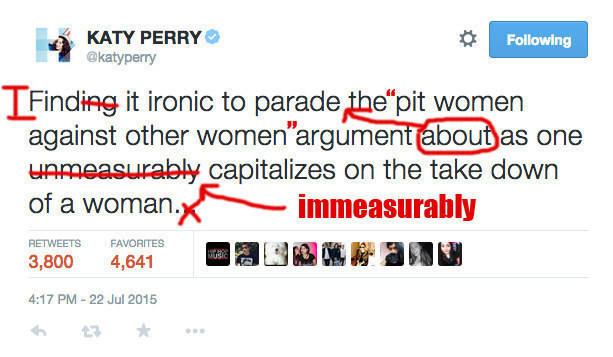 So, needless to say, it's been a big week for tweets, a big week for edits, and (probably) a big week for regret.
But thanks to Kim's advocacy on Friday night, there may be hope. In response to her tweet and email, Twitter co-founder and interim CEO Jack Dorsey chimed in, calling an edit feature a "great idea!"
But Dorsey's response didn't say for certain an edit feature is actually in the works. In response to a DM inquiry from BuzzFeed News as to whether the company was seriously considering adding the feature, Dorsey replied: "I want us to question everything to make it better."
Still, if anyone is going to make this happen, it will surely be Kim Kardashian, so let's all just hope and pray that change is in the wind.
UPDATE: Later Friday night Kim thanked Dorsey for his response, and coined the hashtag #founderoftwitterunderstands.
As of 10:14 p.m. PDT, the hashtag had been used 17 times.
Mat Honan contributed to this report.