Justin Bieber Pleads Guilty In Deal Which Requires Him To Take Anger Management Classes
Updated: The 20-year-old pop star plead guilty to lesser charges of careless driving and resisting an officer Wednesday for a January driving incident in Miami Beach.
Update — Aug. 13, 2014 3:20 p.m. ET
Justin Bieber plead guilty to lesser chargers of careless driving and resisting arrest in a plea deal on Wednesday, the Associated Press reported.
Miami-Dade County Judge William Altfield had a message for Bieber who was not present at the hearing:
"I hope that he realizes that his actions not only lead to consequences that affect him but they lead to consequences that affect others that are looking up to him as a role model. He just hopefully will get the message. He will grow up. He will use his talents positively for young persons."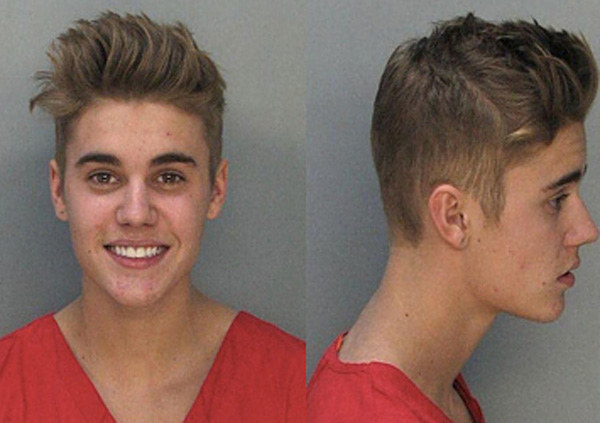 Back in January, Justin Bieber was busted for allegedly drag racing a yellow Lamborghini in Miami Beach.
The police who caught him said Bieber had been drinking, was high on marijuana, and under the influence of Xanax during the incident. The video below shows him the following morning, at his bail hearing.
Now, that case is finally wrapping up with a plea deal.
Bieber has agreed to plead guilty to careless driving and resisting an officer without violence, the Miami Herald reported. The plea will officially be entered Wednesday, though Bieber himself will not attend the hearing. Prosecutors are going to dismiss Bieber's DUI charge.
Bieber's plea deal also will require him to take an anger management class and watch videos about tragic DUI cases.
Bieber's anger management class will be a 12-hour program, and the videos will "depict the stories of real-life, tragic DUI cases," according to the Miami Herald. He also has agreed to donate $50,000 to charity.