Justice Department May Sue Ferguson For Racial Discrimination
After a months-long investigation, the DOJ reportedly is preparing to sue the Missouri city if it doesn't voluntarily change discriminatory police tactics.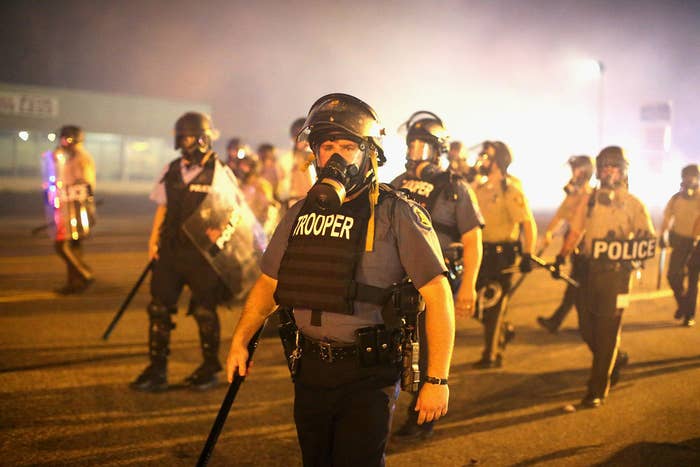 The U.S. Department of Justice is getting ready to sue Ferguson over discriminatory policing, CNN reported Wednesday.
The lawsuit would move forward if the Missouri city doesn't agree to fix alleged police tactics that involve racial discrimination.
The Department of Justice has been conducting a months-long investigation into Ferguson following the death of Michael Brown in August. According to CNN, the results of the investigation will allege that there has been a pattern of discrimination by the city's police force.
Details about the alleged discrimination were not immediately available, but CNN and Politico — which reported Tuesday on a possible DOJ case — both cited a recent lawsuit alleging that police targeted minorities for minor traffic violations and jailed them for not paying fines. That lawsuit was filed by St. Louis-area legal non-profit Arch City Defenders and argues that Ferguson, along with nearby Jennings, are relying on what amount to debtor's prisons.
However, Arch City Defenders Executive Director Thomas Harvey told BuzzFeed News in an email Wednesday that the "Politico narrative is completely misleading" and he does not know what the DOJ plans to do.
"To be clear, I have no information about the DOJ's intention," Harvey wrote. "I have no idea if they intend to take any action against Ferguson or any other town. They didn't say one way or the other."
Additional details were not immediately available Wednesday and the Justice Department did not respond to BuzzFeed News' request for comment.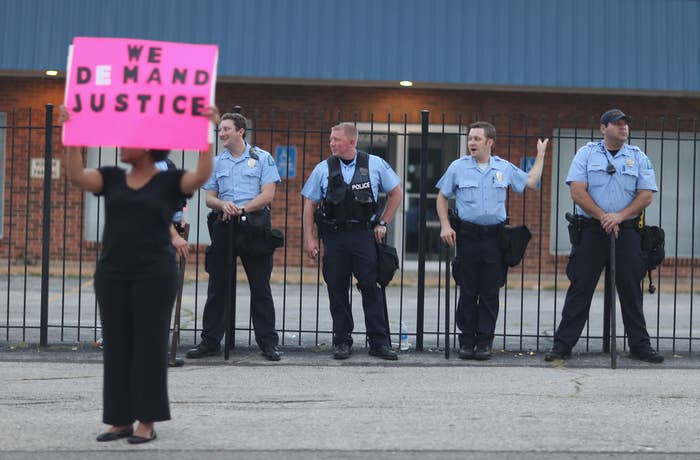 During unrest in Ferguson in August and November, numerous protesters and community members mentioned discriminatory traffic citations and the resulting court fees as being among their chief complaints.
Darren Wilson, the now-former officer who killed Brown while on duty, is not expected to be charged, CNN also reported.
Attorney General Eric Holder said earlier this week that he would announce the results of the investigation before leaving office in the near future.