Justice Department Promises To Investigate Clinton Emails As Quickly As Possible
Hillary Clinton also spoke out about the emails Monday, insisting at a rally that "there's no case here."
Days after a political firestorm erupted over newly discovered emails related to Hillary Clinton's use of a private server, the Department of Justice assured lawmakers Monday that it would conduct the investigation as quickly as possible.

The department sent letters to lawmakers Oct. 31 promising to work "as expeditiously as possible" and to "dedicate all necessary resources" to the investigation into the newly uncovered emails. The letter was a response to Democratic lawmakers who, on Saturday, demanded more information about the emails.
In a statement Monday evening, those same lawmakers called the Justice Department's response to their demands "disappointing and inadequate," and again called on Comey to release more information.
"We are deeply troubled by the fact that Director Comey apparently sent his letter without even knowing the basic facts about the emails," the statement adds. "The result is that the letter is being mischaracterized and misconstrued for political benefit, which is the very reason the Justice Department has a longstanding policy against publicizing investigations so close to Election Day."

The new emails came to light Friday after FBI Director James Comey sent a letter to lawmakers stating that his agency had "learned of the existence of emails that appear to be pertinent to the investigation" into Clinton's use of a private email server while she was secretary of state.
In an internal memo, Comey further explained that he felt an "obligation" to notify lawmakers about the development. But he provided few other details, leaving observers to guess about the content of the emails discovered while investigating the sexting habits of Anthony Weiner, the former New York congressman and now-estranged husband of top Clinton aide Huma Abedin.
Donald Trump seized on the disclosure Monday, telling supporters at rallies that it was further proof that Clinton had broken the law "over and over again."
"Hillary is not the victim — the American people are the victims," he said.
For her part, Clinton took on Comey at a rally Monday in Ohio, telling the crowd, "There is no case here."
She also criticized the FBI's move to come forward "with no evidence of any wrongdoing with just days to go" for the hotly contested presidential election.
"I think most people have decided a long time ago what they think about all this," Clinton said. "Now what people are focused on is choosing the next president and commander in chief of the United States of America."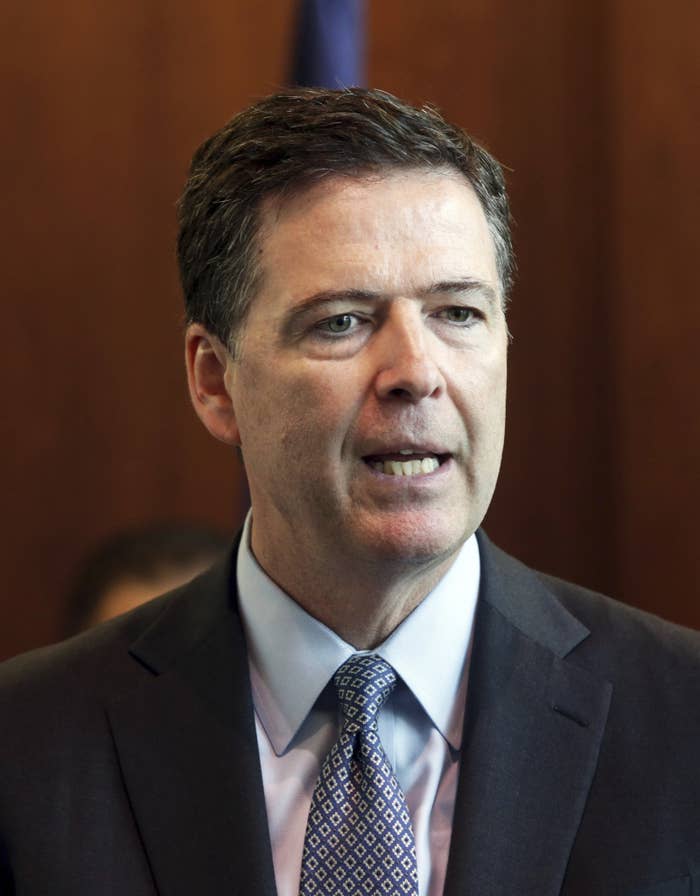 Comey has faced considerable bipartisan criticism for his handling of the email investigation, with Nevada Democrat Sen. Harry Reid saying in a letter over the weekend that the director's actions "demonstrated a disturbing double standard for the treatment of sensitive information, with what appears to be a clear intent to aid one political party over another."

The White House, meanwhile, stopped short of joining the chorus of criticism, with press secretary Josh Earnest telling reporters on Monday that he would neither defend nor criticize Comey's decision.
"The president doesn't believe that he's secretly strategizing to benefit one candidate or one political party," Earnest said of Comey. "He's in a tough spot, and he's the one who will be in a position to defend his actions in the face of significant criticism from a variety of legal experts, including individuals who served in senior Department of Justice positions in administrations led by presidents in both parties."

Also Monday, the FBI began loading the emails into a special computer program that will allow agents to analyze their content, the New York Times reported. It remains unclear, however, how much investigators can accomplish before Nov. 8.
Read the Department of Justice's Monday letter to lawmakers here:
Download PDF