Late last week, something rare happened in Southern California: It rained for three days.
The soaking set several records around the region, and helped shrike the state's exceptional drought to its lowest level in years. As of Thursday, half of the country's most populous state is now completely free of drought, according to the US Drought Monitor. The most extreme level of dryness, which once stretched across maps of California in a massive gash of red, has now been completely eliminated.
"Extreme" drought, the second most severe category, now covers just 2% of the state — down from more than 40% a year ago.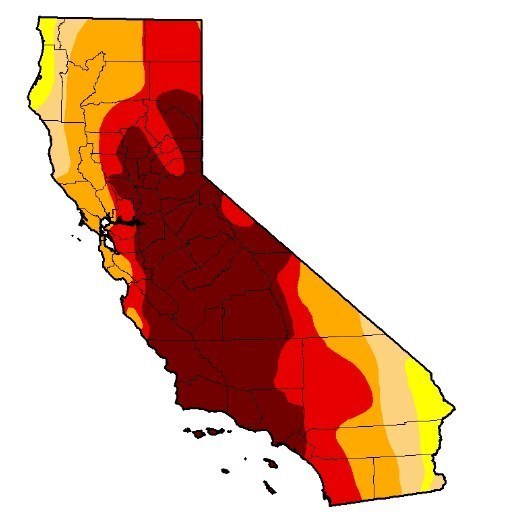 The improvement in drought conditions marks a major turnaround for California — which in addition to being a great place generally also includes fertile agricultural valleys that feed the entire country. In other words a shift in California's drought, which began in 2011, ripples throughout the US.
And the turnaround has been dramatic indeed. Over the weekend, Mammoth Mountain, a ski resort in the Sierra Nevada mountains, reported more than 20 feet of snow in January — its snowiest month ever recorded.
The story was similar across the Sierras. As of Thursday, the snowpack in the southern section of the Sierras was 223% of average for this time of year. Statewide, snowpack was 189% of average. By contrast, during previous years of the drought, snowpack was virtually non-existent in many parts of the state.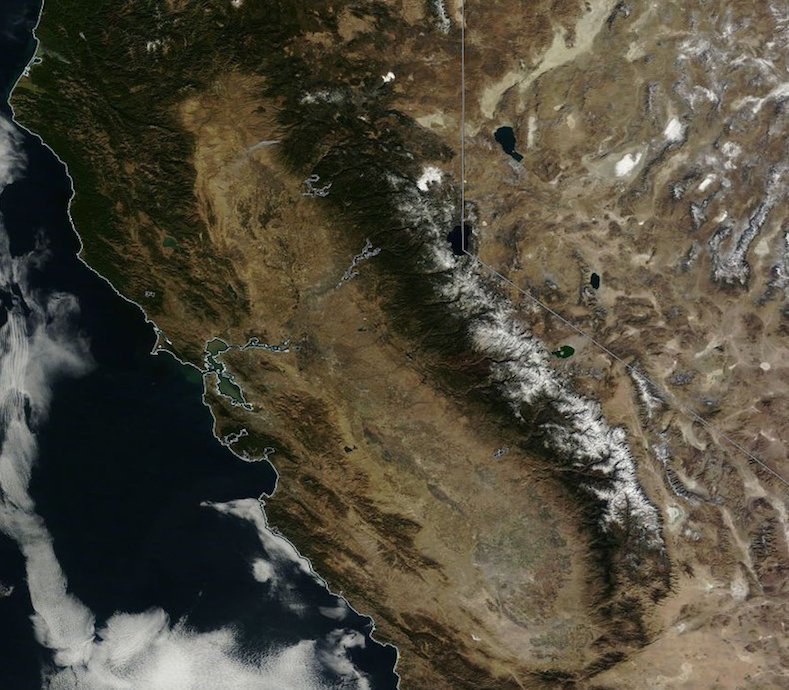 Last weekend's big rain storm also set records in Southern California. Long Beach, located just south of Los Angeles, received 3.97 inches of rain — breaking it's all time daily rainfall record. Several other parts of Southern California, including LAX Airport, also broke daily records at the same time.
The record-breaking rainfall follows weeks of atmospheric river storms that have blasted various parts of the state, much of which has now reached or surpassed "normal" rainfall levels — something that hasn't even come close to happening for years.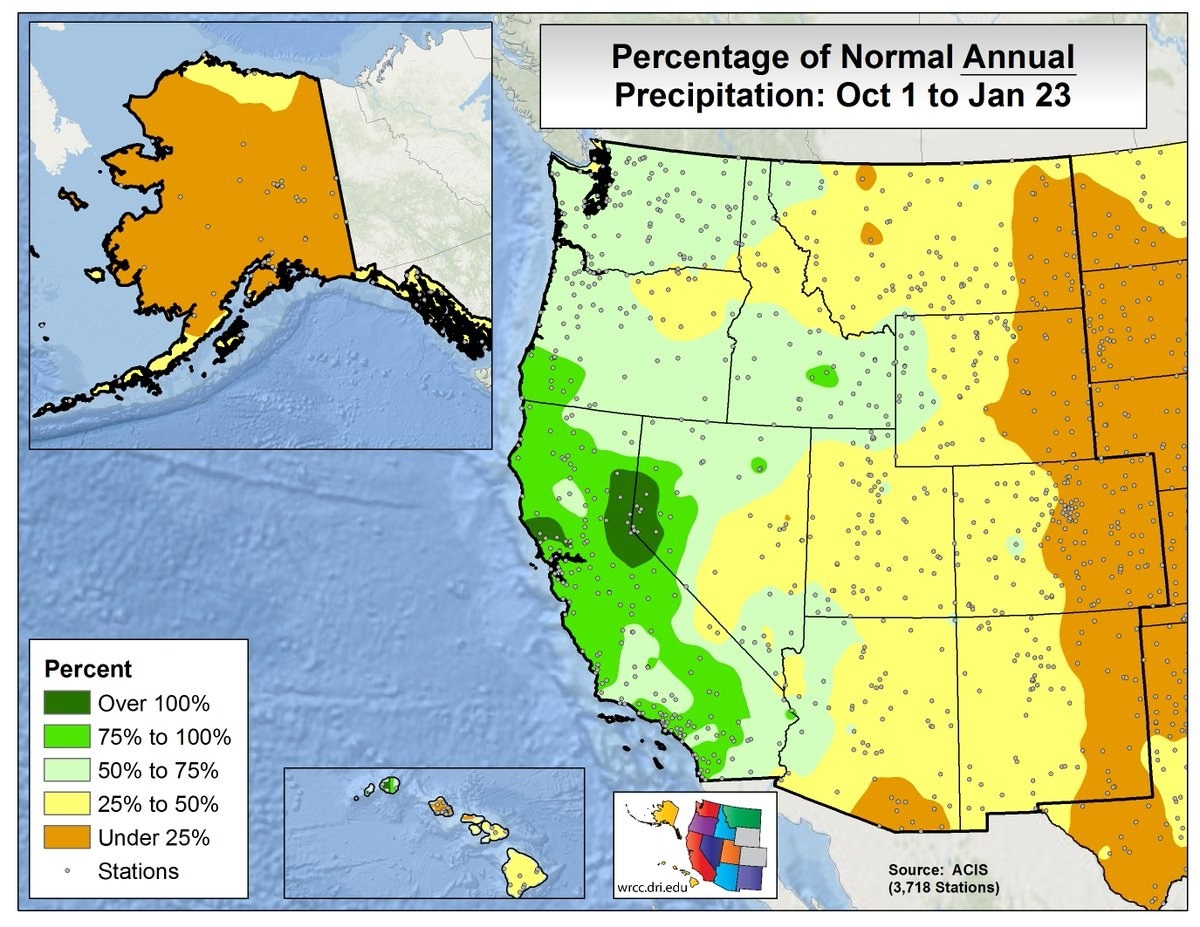 One benefit of all the precipitation is that many of California's reservoirs are now brimming with water. Lake Oroville and Shasta, the two largest reservoirs in the state, are both far fuller than their historical averages, including during the extraordinarily wet El Niño season in the early 1980s.
All of the recent precipitation has also increased soil moisture, which is another factor used to measure droughts, and can have major impacts on wildfires later in the season.
So does all that mean the drought is finally over? Or at least on it's way out?
The answer is... maybe.
"This is a drought-busting year," said Jeffrey Kightlinger, general manager of the Metropolitan Water District, an agency responsible for supplying water to much of Southern California.
Though one year of above average precipitation ultimately "is not going to solve the drought," Kightlinger added, there has been so much rain and snow that even "if everything turned off now it would still be a moderately wet year."
"Things are looking a lot better," he added. "We'll probably eliminate mandatory cutbacks and things like that and push things like voluntary cutbacks."
Kathy Hoxsie, a meteorologist at the National Weather Service Oxnard-Los Angeles office, was optimistic. "It's definitely a lot of rain when we've been lacking for five years in a row," she told BuzzFeed News. "It's going to do a lot to knock down the severity of the drought."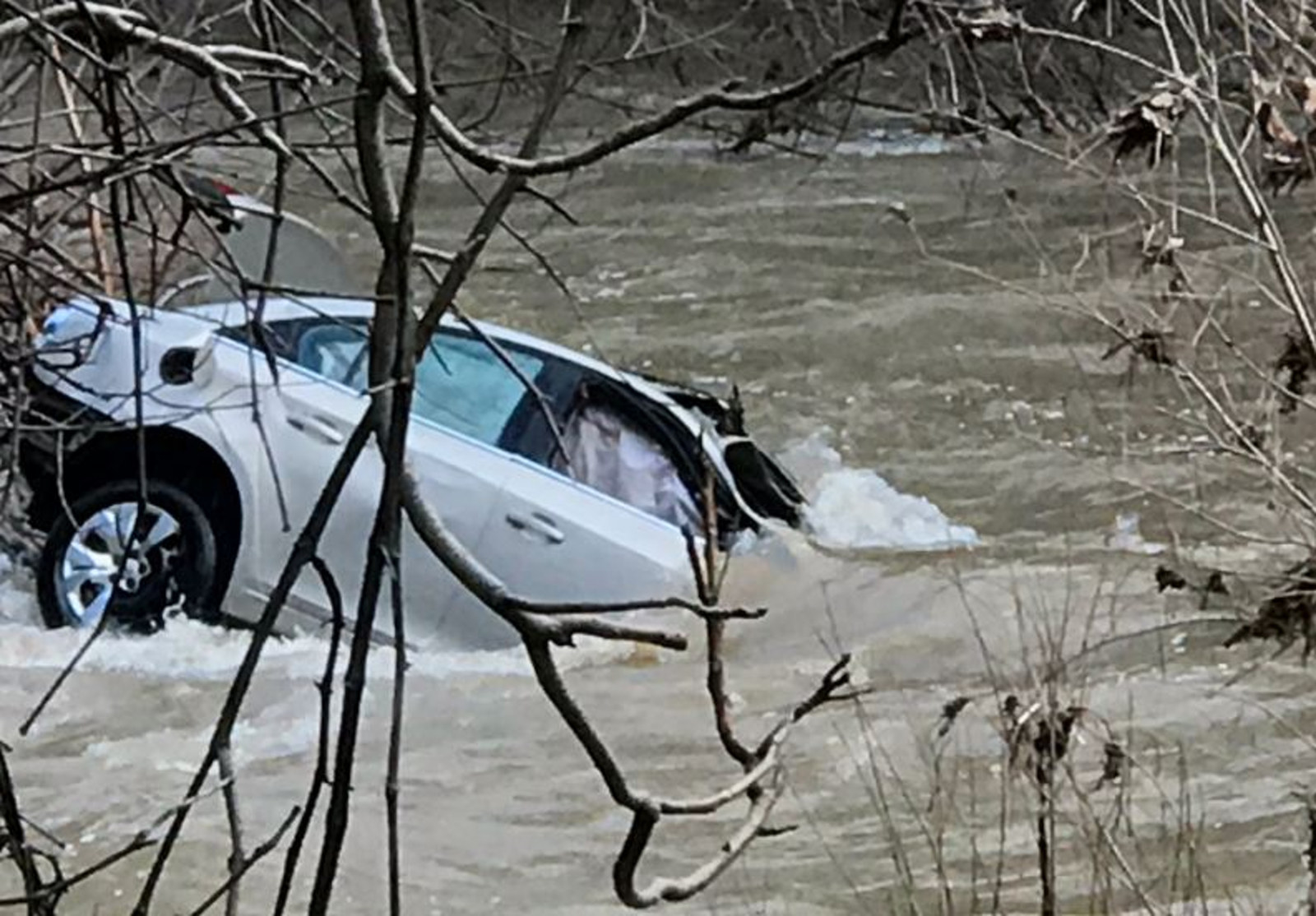 Still, experts urged caution when asked if the end of the drought is nigh. For one thing, Hoxsie noted, California has been dry for so long that one year of rain simply can't fix everything. For example, much of the state's water is pumped out of the ground so while the recent snow and rain is good news, it's also about "how much soaks down into the aquifers."
"We know that our aquifers, especially in the Central Valley are depleted," Hoxsie said. "There's a lot of concern about whether those can be recharged in a short period of time, meaning tens of years."
Hoxsie noted that underground water supplies have become so depleted that "the ground has actually sunk where some of these aquifers have collapsed."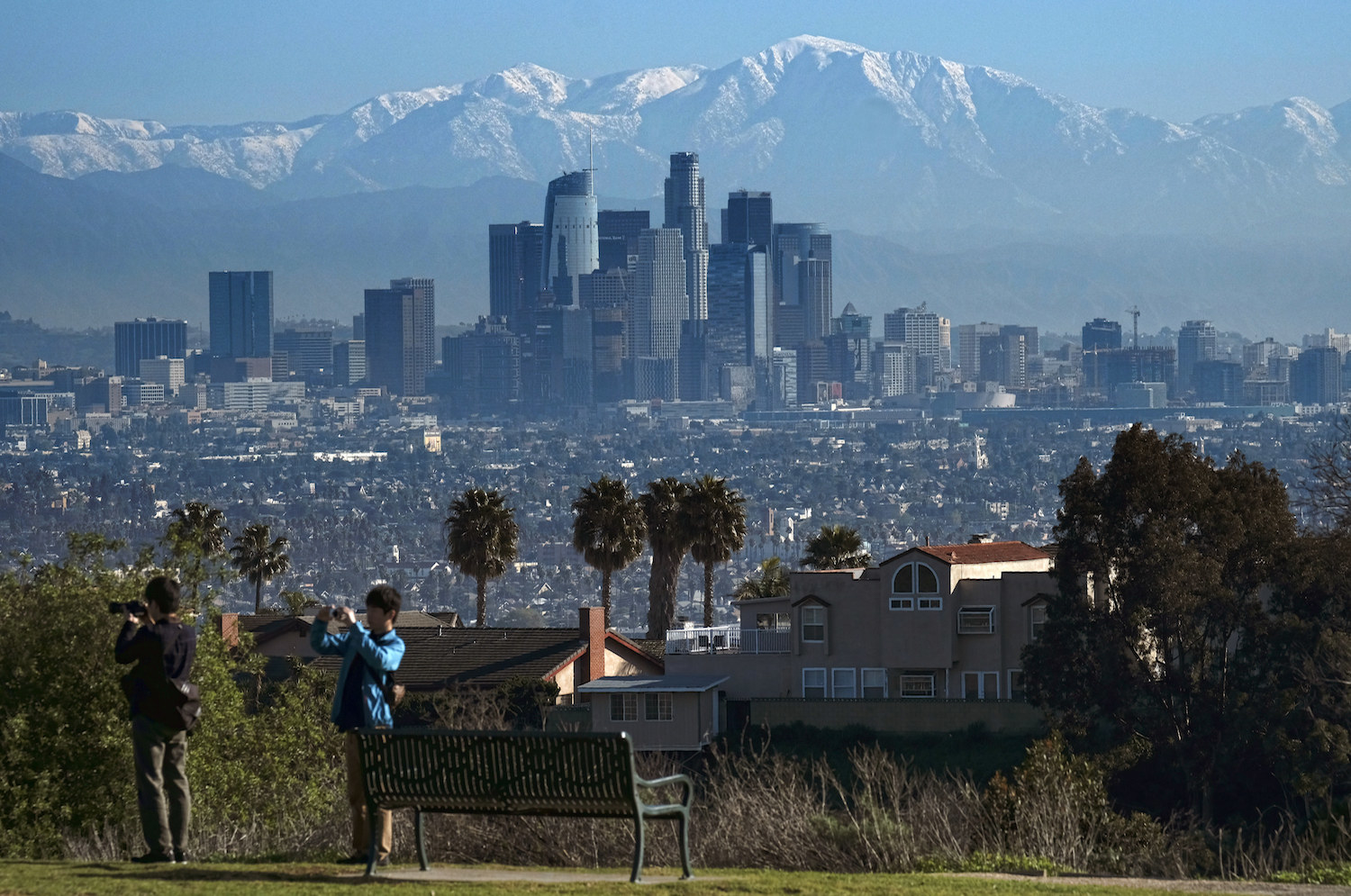 Mark Gold, associate vice chancellor for environment and sustainability at the University of California, Los Angeles, agreed. "There's been so much ground water overdraft that just having a great rain and snow year doesn't solve the problem," he said.
Gold said that during big rain storms, like the ones that recently pummeled Southern California, "a lot it is running out to the ocean" because urban rivers were modified and turned into concrete channels to control flooding.
Aquifers and storm water are just two components of the highly complex water system in California. And that complexity makes it difficult, even after big storms, to say "just how much this is going to help" the drought, Hoxie said.
NASA climatologist Bill Patzert also noted that the way people in California use water has a significant impact on how much water is ultimately available. Agricultural water use, increased urban development, runoff, and an array of other factors impose limits on how much water is available, even in years of abundant rainfall.
"Drought is two things," Patzert told BuzzFeed News. "It's meteorological. But in Southern California it's also about human behavior."