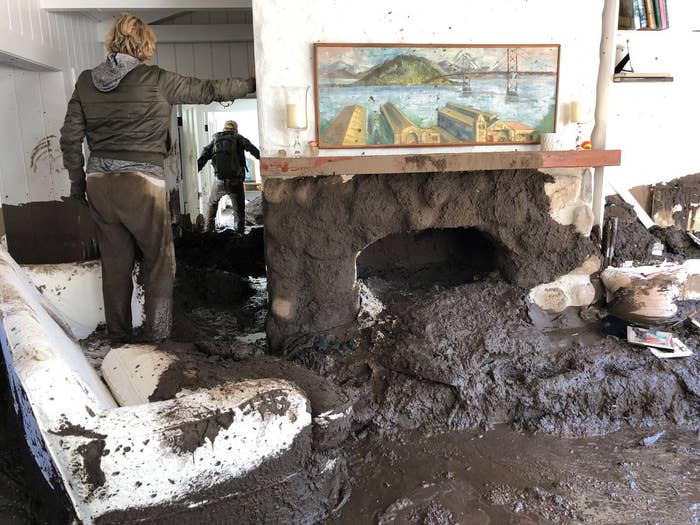 Colossal mudslides that swept through Southern California on Tuesday left 17 people dead, damaged and destroyed hundreds of buildings, and prompted scores of rescues, many of them by air because roads were completely impassable.
The mudslides were sparked by Southern California's first major storm of the season, which dumped several inches of rain on hills recently scarred by the state's largest-ever wildfire. By Wednesday evening, the death toll stood at 17, with 17 others still missing. By Thursday morning, 9 more people had been accounted for, leaving 8 others still missing.
About 500 first responders were assisting with rescue efforts, some of whom spent the day pulling hundreds of people to safety, many of them having to be rescued by air, Santa Barbara County Sheriff Bill Brown said.
"It was still very striking to see the extent of the devastation," Brown added. "To see the breadth of the area that has been impacted by this."

Twelve people remained hospitalized Wednesday night, including four in critical condition, a spokesperson for the local medical group Cottage Health told BuzzFeed News.

The mudslides, which began before dawn on Tuesday, washed out roads and trapped hundreds of people in Santa Barbara County's Romero Canyon. Worse still, those homes lacked potable water, as well as gas and electricity.
By Wednesday afternoon, however, everyone who sought evacuation had been extracted, Diane Black, a multi-agency spokesperson added.
Authorities have not yet identified any of the victims, but a beloved religious leader was among the dead after mud swept into his home in Montecito. Roy Rohter founded the St. Augustine Academy, a Catholic school in neighboring Ventura County, and was remembered as a "mentor and inspiration" for "thousands" of people. His wife, Theresa, was injured but is in stable condition, according to Thomas Aquinas College.
Rebecca Riskin, a Montecito realtor and mother of two, was also killed in the mudslide, her business partner told BuzzFeed News.
Images from the region showed massive devastation, with both homes and roads completely covered in water, mud, and debris.
About 100 homes and eight commercial buildings were destroyed by the torrent of water and mud, while another 300 homes were damaged and 1,500 remained threatened. FEMA announced Wednesday that it had amended its Jan. 2 disaster declaration addressing December's wildfires to include damage from this week's flooding and mudslides.
On Wednesday morning, Oprah Winfrey, who owns a home in the wealthy enclave Montecito, posted a video of herself standing in knee-deep sludge and describing the destruction in her neighborhood.
"Oh my god," she said. "So, there used to be a fence right here. That's my neighbor's house — devastated. And debris is everywhere."

Video also showed a flooded section of US Highway 101 — a major thoroughfare in the region — completely flooded. The water was deep enough that a Range Rover could be seen drifting through the muck.
Wednesday afternoon, Caltrans, the state agency that manages the freeway, tweeted a photo showing a section the highway completely submerged and announced that the stretch of road would remain closed until Monday.
Santa Barbara County Sheriff Bill Brown said the scene "looked like a World War I battlefield." The California National Guard was deployed to help deal with the damage.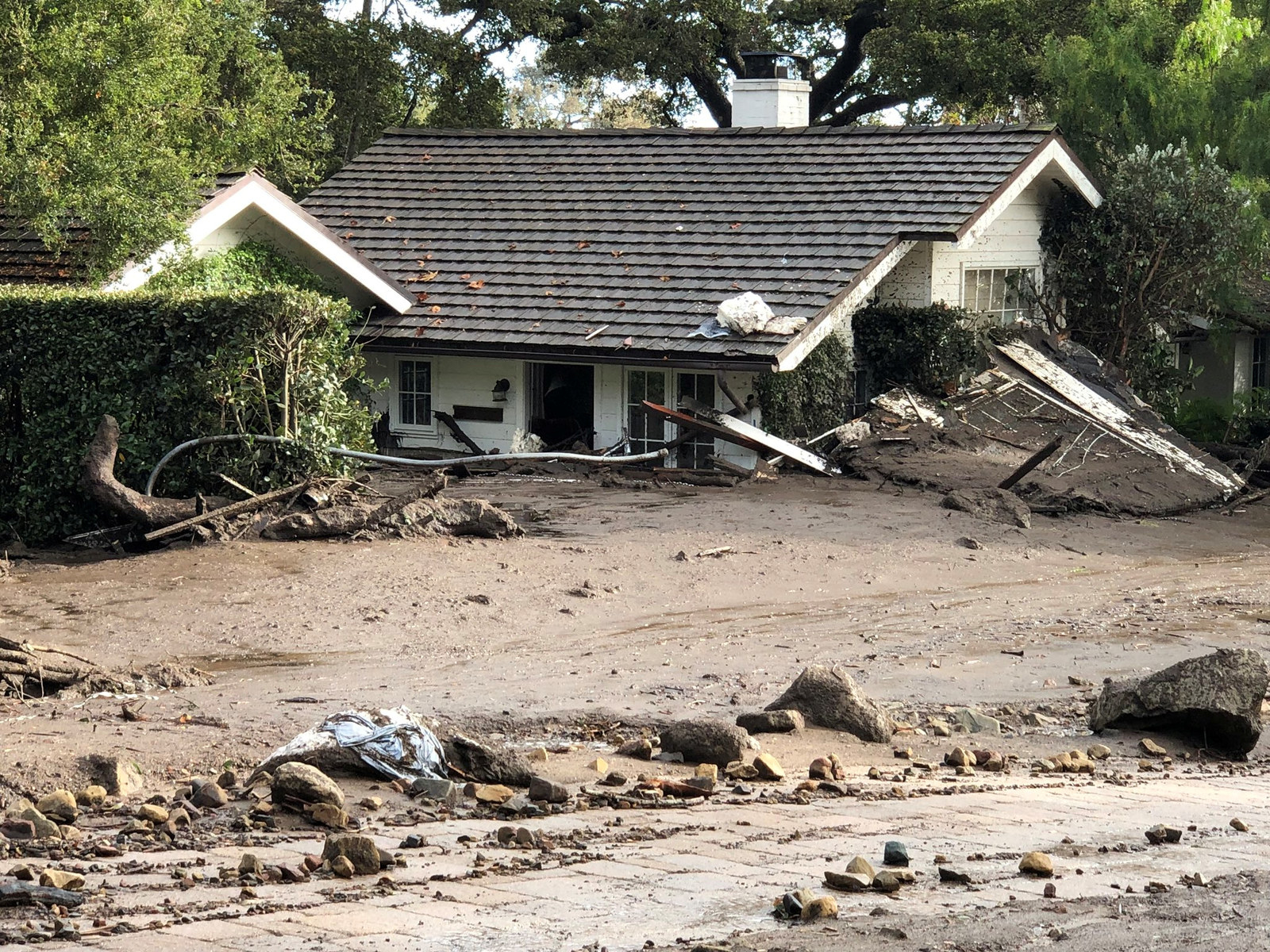 The Santa Barbara County Public Health Department issued a water boil notice and ordered restaurants, markets, and other food facilities in the area closed.
Officials also set up an "exclusion zone" in the Montecito area, which bars the presence of anyone who is not a first responder. People found walking the streets could face fines or, potentially, arrest, Narez said.
Narez described the situation as "still very much a search and rescue" operation Wednesday, but added that officials were making progress and the rain, at least, was gone.
"The weather," she added, "seems to be cooperating."
CORRECTION
On Thursday morning 8 people were still missing after the mudslides, according to Santa Barbara County Fire Department officials. They briefly said 48 people were missing before issuing a correction.