Hillary Clinton Made Fun Of Donald Trump And Herself On "SNL"
"You give off such a young cool vibe, you must work in Brooklyn."
Hillary Clinton made fun of Donald Trump, and even took a few jabs at herself, during a cameo appearance on the season premiere of Saturday Night Live this weekend.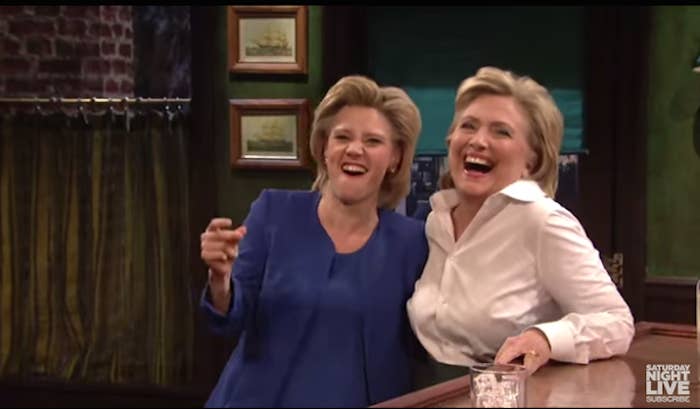 Kate McKinnon reprised her role as Clinton, and Cecily Strong played Clinton's aide Huma Abedin. In the sketch, Clinton is at a bar bemoaning the fact that everyone in the bar is pro-Trump.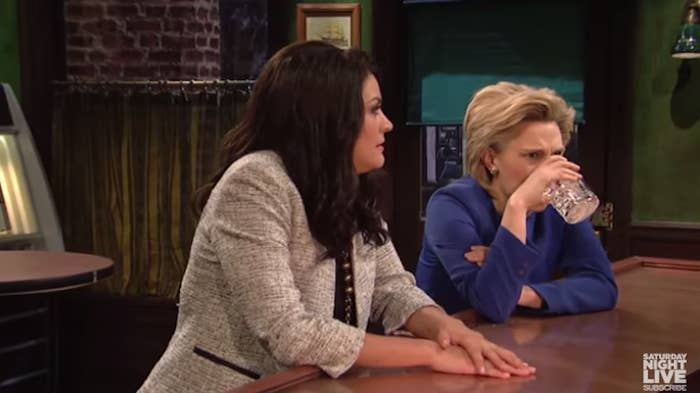 But she finds solace in "Val," the trusty bartender played by Clinton.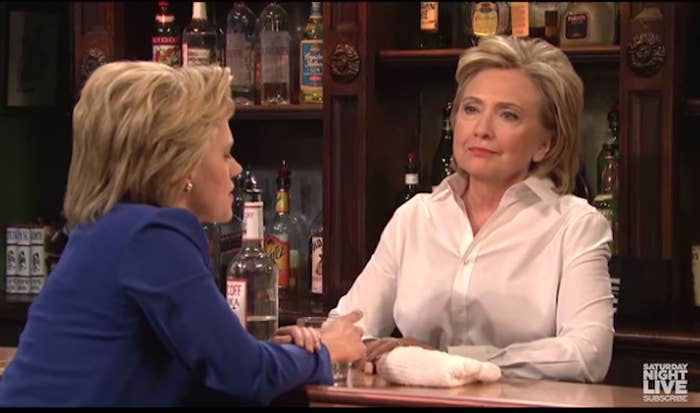 Val then asks Clinton for her ID, saying that she can't be a grandmother because she gives off such a "young, cool vibe."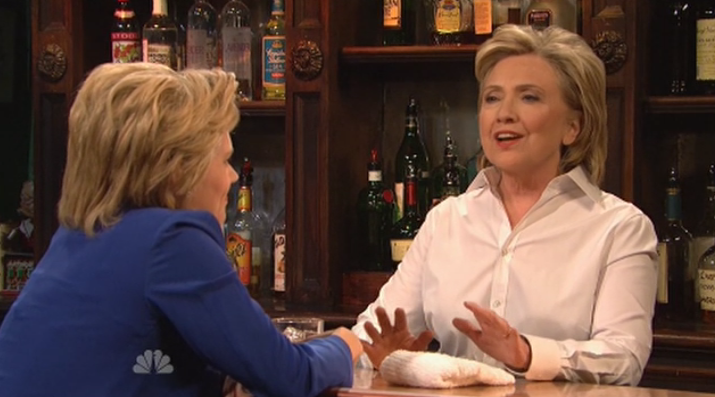 The sketch ends with Clinton and Val celebrating their new friendship with a rousing rendition of Lean on Me.
Trump didn't immediately comment on the impression, but did quote a tweet that praised SNL cast member Taran Killam's Trump impression and criticized Clinton.