Teen Injured In Pearl Harbor Helicopter Crash Dies
Video shows the chopper slamming into the water near the USS Arizona. A 16-year-old boy who was on the helicopter when it crashed died from his injures Monday.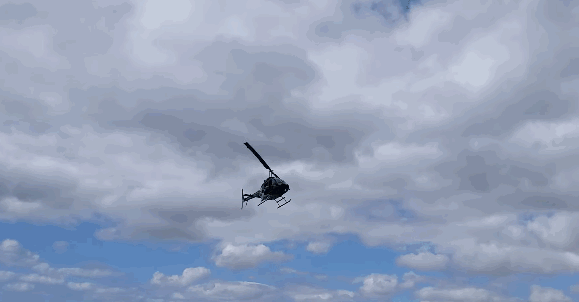 A 16-year-old boy who was critically injured when a helicopter crashed Thursday into Pearl Harbor died from his injuries on Monday, hospital officials announced.
Two other family members who were in the crash remain at the Pali Momi Medical Center in stable condition, while another family member was released on Thursday.
The hospital said the announcement was made "with a heavy heart," and added that the family had chosen to donate the 16-year-old's organs so his "memory lives on."
On Thursday, the helicopter carrying five people crashed into Pearl Harbor, prompting witnesses to jump into the water to rescue passengers.
Emergency responders arrived shortly after the copter crashed and said they had to cut the boy from his seat belt to free him from the submerged helicopter.
The crash, which was captured on video, occurred around 10:30 a.m., according to a U.S. Navy statement to BuzzFeed News.
The five people, a family of four from Canada and the pilot, were transported to area hospitals, the Navy statement added.
The Navy statement explained that the chopper reportedly belongs to Genesis Helicopters, a company that offers aerial tours in Hawaii. Genesis did not immediately respond to BuzzFeed News' request for comment.
The National Transportation Safety Board is investigating the crash, it announced Thursday afternoon.
Witnesses said they saw smoke coming from the aircraft, Hawaii News Now reported, though it was not immediately clear what caused the crash.