Hamas Rejects Extension Of Gaza Truce As Rockets Fall On Israel
The Israeli military said two rockets were fired into the country Thursday night. The rockets did not cause any injuries.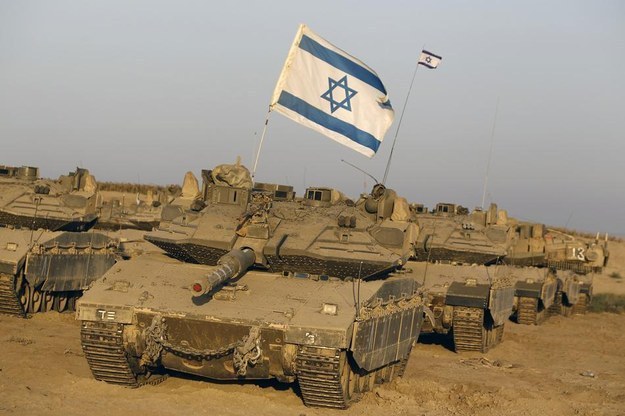 A 72-hour cease-fire ended early Thursday night when a series of rockets were fired from Gaza into Israel, according to the Israeli military.
In response, the Israeli military carried out airstrikes against "terrorist infrastructure in Gaza," according to an Israel Defense Forces spokesman.
According to a witness, there was "a huge explosion and a plume of smoke" in Gaza City Friday following the Israeli air strike, Reuters reports. The Associated Press further reported that Israeli strikes resumed Friday "across Gaza."
Friday's round of hostilities began when at least two rockets from Gaza landed in an open field. They did not cause injuries or damage, the Associated Press reports.
Hamas denied it was responsible for the strikes. Islamic Jihad, along with another faction, later claimed responsibility, the Washington Post reports.
The rocket fire came at the end of a day in which mediators in Cairo had tried to get both sides to extend the cease-fire, which began Tuesday. An official told the AP that Hamas decided not to extend the cease-fire because Israel rejected all of its demands.
The rocket attacks continued as the morning continued, with as many as 18 were eventually being fired toward Israel.
As the cease-fire ended Friday morning, Ben Gurion Airport in Tel Aviv suspended flights for about 45 minutes.