Shooting At U.S. Census Bureau Headquarters Leaves Guard Dead
The guard reportedly died after being rushed to a hospital in "extremely critical condition" Thursday evening. A police sergeant and the suspect were also shot in the incident.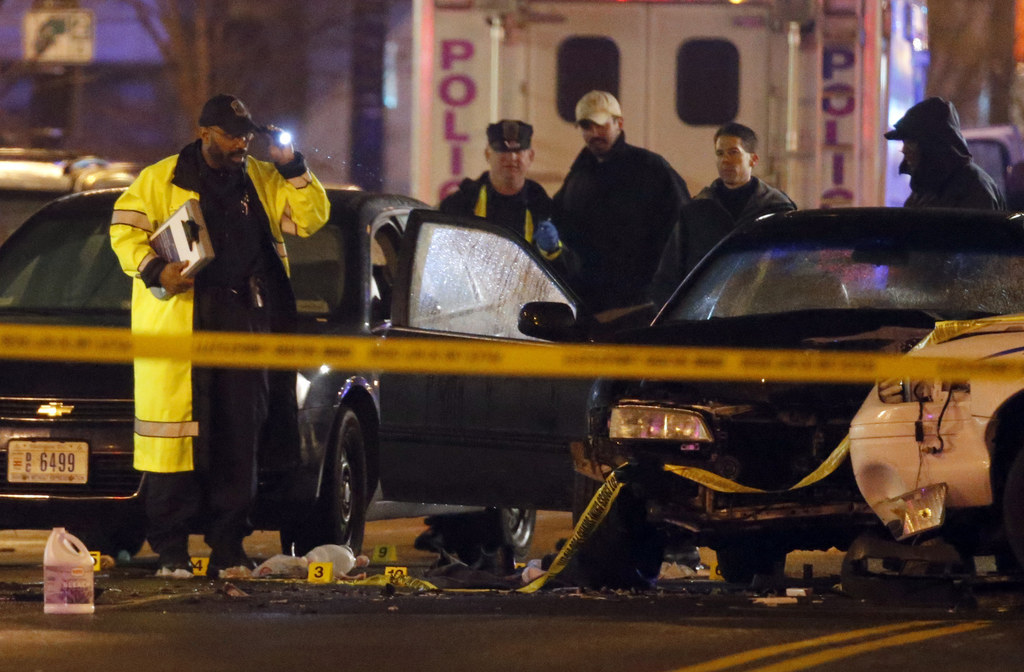 A guard from the U.S. Census Bureau in Suitland, Maryland, died Thursday evening after being shot several hours earlier.
Prince George's County fire department spokesman Mark Brady confirmed to BuzzFeed News that the guard was shot in his upper body.
WRC-TV reported the guard later died from his injuries. Local police could not confirm to BuzzFeed News whether the guard had died from his injuries.
Law enforcement officials said the chaotic chase and officer-involved shooting began when a woman was kidnapped in the 300 block of T Street NE by a man in a dark green Honda.
"That was before the (shooting) incident at the Census Bureau, and we believe all are related to the shooting," Metropolitan Police Department of the District of Columbia spokeswoman Gwen Crump told BuzzFeed News.
Police were investigating the armed kidnapping when the guard was shot at the Census Bureau about a half-hour later and about nine miles away.
The suspect in the shooting was reported to be in car, Police Chief Cathy L. Lanier said during a press conference.
Officers began searching for the vehicle, and shots rang out from the green Honda and officers trailed the vehicle through busy streets, she said.
Reporters at the tweeted about hearing loud bangs, which were audible in video from the scene.
Shortly after the abduction, a guard at the Census Bureau spotted a man and a woman inside the dark green Honda in what appeared to be a domestic dispute, Lanier said
When he approached the car, he was shot several times.
The suspect, who has not been identified by authorities, fled the area.
Officers from D.C.'s Seventh District then spotted the vehicle in the area, and reported being shot at several times from the Honda, Lanier said.
Police were able to block the vehicle's path, resulting in a crash between patrol vehicles and the suspect's car near the H Street corridor.
Police and the suspect exchanged gunfire when the suspect got out, officials said.
The suspect and a police sergeant were both shot, Lanier said, and were both taken to a nearby hospital to be treated.
Their condition was not clear, she said, but both were speaking and conscious when they were taken to the hospital.
The shooting and kidnapping prompted a large and visible police presence throughout the D.C. area while authorities continued their investigation.
The woman who was kidnapped was located and was unharmed, Crump said.