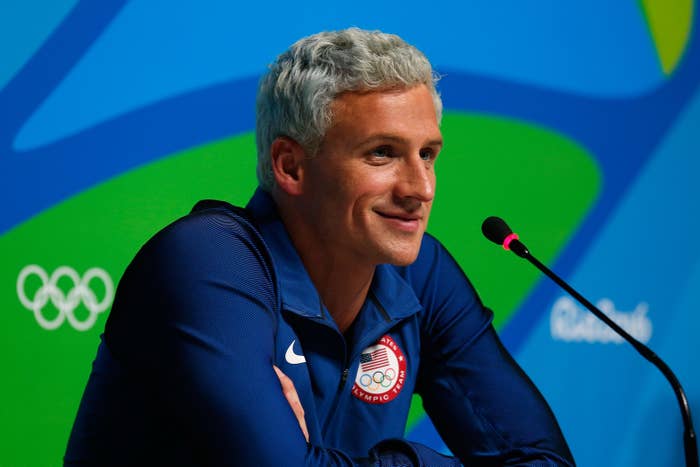 US swimmer Jimmy Feigen left Brazil Friday, even as he and three other Olympians were set to face an international disciplinary commission for fabricating a story about being robbed a gunpoint.
Feigen's departure was approved, and his passport returned, after he paid nearly $11,000 to charity, the Associated Press reported. His passport had been seized for his role in fabricating a story about being held up at gunpoint in Rio de Janeiro.
Also Friday, the International Olympic Committee formed a disciplinary commission to investigate the actions of Feigen, 26, as well as fellow swimmers Ryan Lochte, 32, Gunnar Bentz, 20, and Jack Conger, 21, according to the AP. The commission was organized the same day Lochte apologized for falsely claiming he and the other swimmers were held up by a man impersonating police.
The swimmers' story about being robbed began to fall apart as police reviewed surveillence footage and talked to witnesses. Police eventually said that Lochte was acting "out of control" and that one of the swimmers vandalized a gas station restroom.
Brazilian authorities indicted Lochte and Feigen for falsely reporting a crime. Bentz and Conger were not indicted and were allowed to leave Brazil Thursday after providing statements to law enforcement.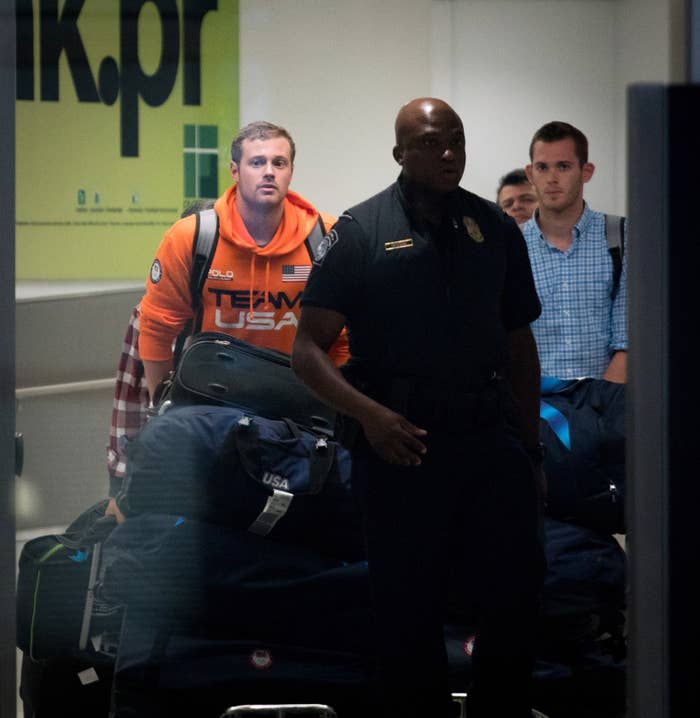 Lochte had previously returned to the US before the indictment was issued.
Though a Brazilian court approved Feigen's departure Friday, Brazilian prosecutors had indicated they wanted Feigen to pay even more.
In a court document, the Rio's State Attorneys' Office argued that it didn't agree on how much the athlete should be charged. Prosecutors wanted Feigen to pay a 150,000 reais fine ($47,000), but during the negotiations, his lawyers said that he wouldn't able to pay that much and that the amount was "disproportionate" for the circumstances.

It was not immediately clear Friday evening if Feigen would be compelled to pay more.
Bentz issued an statement Friday night, saying he was sorry "this situation has drawn attention away from the Olympics, which have been hosted so incredibly well by Brazil and its citizens."
In the statement, Bentz goes on to say that he was only ever a witness in the case, not a suspect, and adds that he saw Lochte pull an advertisement off a wall and got into a "heated verbal exchange" with two security guards. According to Bentz, the incident ended when he and Feigen handed over the money they were carrying at the time — a $20 bill and about 100 reais — and the guards indicated they could leave.
"Without question, I am taking away a valuable life lesson from this situation," the statement concludes. "In everything I do, I am representing my family, my country and my school. I will not take that responsibility lightly."