Former Vanderbilt University Football Player Found Guilty Of Rape
Corey Batey was convicted late Friday after his retrial of sexually assaulting an unconscious woman in 2013.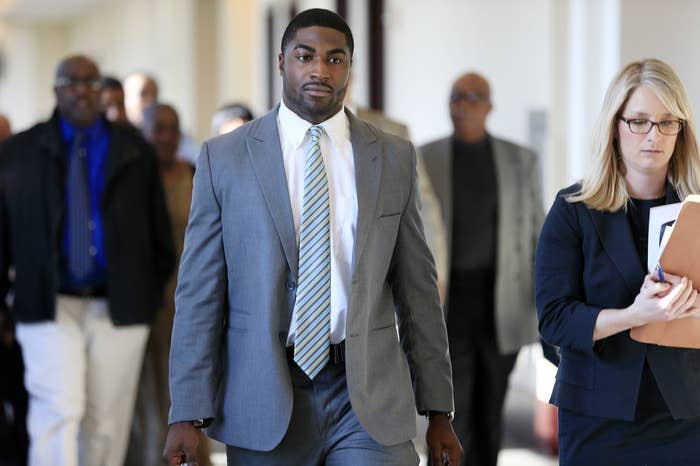 Former Vanderbilt University football player Cory Batey was found guilty late Friday of raping an unconscious woman in 2013.
The jury convicted Batey of one count of aggravated rape and multiple other sex assault related charges, the Associated Press reported.
Deliberations took about two-and-a-half hours, according to The Tennesseean.
Three other men have also been charged with assaulting the victim in a dorm room while she was unconscious. Their attorneys have argued the men were drunk at the time.
In January 2015, a jury convicted the Batey and fellow former football player Brandon Vandenburg of aggravated rape and aggravated sexual battery. However, that verdict was later thrown out when a judge declared a mistrial after it was discovered that the jury's foreman did not disclose having been a victim of statutory rape.
Batey's retrial began earlier this week in Nashville. Vandenburg's second trial is scheduled for June.