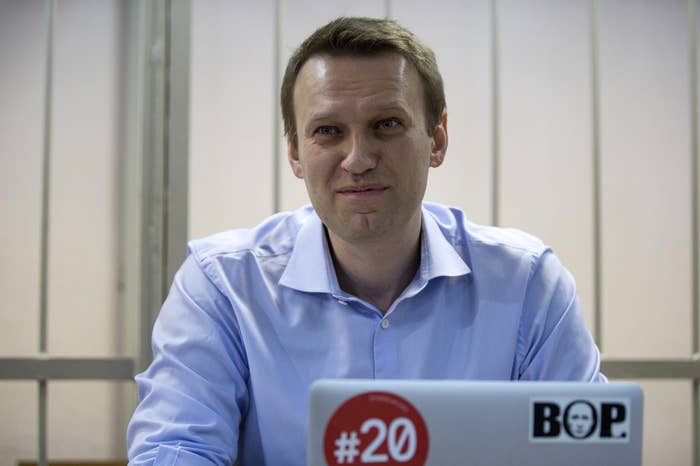 Facebook reportedly blocked a page in Russia for a rally supporting a prominent critic of President Vladimir Putin.
The page — which was still visible Saturday in the U.S. — called for a demonstration on Jan. 15, in support of Alexei Navalny, a prominent Russian activist and Putin critic.
The page was apparently a response to prosecutors' decision to seek a 10-year prison sentence for Navalny, who along with his brother is accused of stealing nearly $500,000 from two different firms. Navalny has denied any wrongdoing.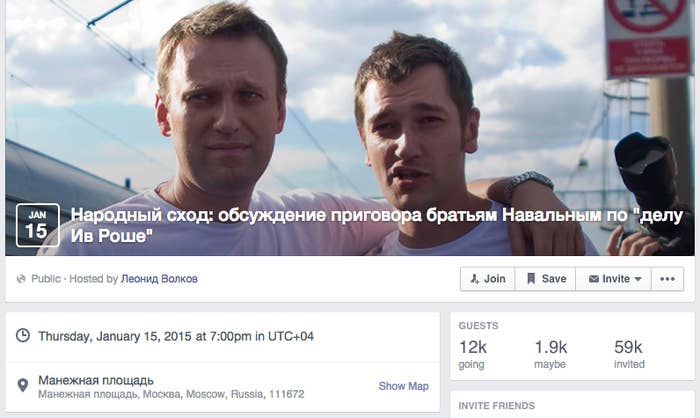 The Facebook page disappeared in Russia sometime between Friday and Saturday, The Washington Post reported. According to the Post, Russia's internet regulator said the page called for an "unauthorized mass event" and consequently told Facebook to take it down.
As of Saturday evening, more than 12,600 had confirmed that they planned to attend the demonstration.
Russia passed a law earlier this year that allows it to block pages for demonstrations that would "infringe the public order," the Post also reported. According to Facebook, it has restricted access to 29 "pieces of content" in Russia.
Facebook did not immediately response to BuzzFeed News' request for comment.
Navalny has been an anti-corruption campaigner and prominent critic of Putin for years. In 2011, he led mass protests. Later, he became a target for criminal investigations and is currently serving a suspended prison sentence. Navalny ran for mayor of Moscow last year, winning 27.2 % of the vote.