FAA Lifts Ban On U.S. Flights To And From Israel
U.S.-based airlines can once again fly in and out of Israel's Ben Gurion Airport starting at 11:45 p.m. ET Wednesday.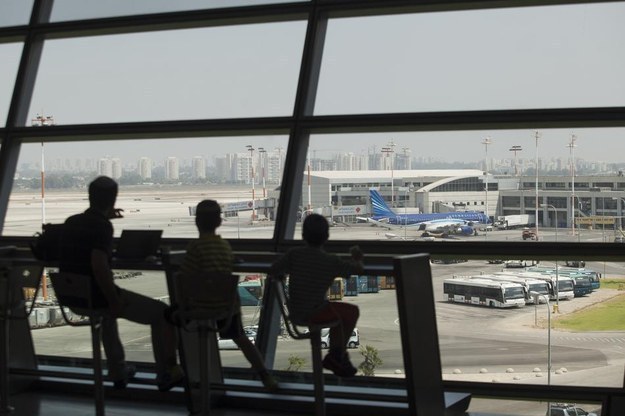 The Federal Aviation Administration announced Wednesday evening that it was lifting restrictions on U.S. flights in and out of Israel's Ben Gurion Airport:
The FAA has lifted its restrictions on U.S. airline flights into and out of Israel's Ben Gurion Airport by cancelling a Notice to Airmen it renewed earlier today. The cancellation is effective at approximately 11:45 p.m. EDT.

Before making this decision, the FAA worked with its U.S. government counterparts to assess the security situation in Israel and carefully reviewed both significant new information and measures the Government of Israel is taking to mitigate potential risks to civil aviation.

The FAA's primary mission and interest are the protection of people traveling on U.S. airlines. The agency will continue to closely monitor the very fluid situation around Ben Gurion Airport and will take additional actions, as necessary.

The FAA initially instituted the flight prohibition on Tuesday, July 22, in response to a rocket strike that landed approximately one mile from the airport.
U.S. flights were banned from flying in and out of Ben Gurion, in Tel Aviv, Tuesday after a rocket strike landed a mile from the airport.
The ban came a day after Delta Airlines had voluntarily canceled all of its flights, with other carriers following suit. The FAA extended the ban Wednesday morning but said it was "working closely with the Government of Israel to review the significant new information they have provided and determine whether potential risks to U.S. civil aviation are mitigated."
The rocket strike that stopped U.S. flights was part of the ongoing war in the region, with Israel continuing to push into Gaza while Hamas fights back.
Despite the violence, the decision to ban flights was quickly criticized, with the American Israel Public Affairs Committee saying that flying to Israel was in fact safe. Sen. Ted Cruz also alleged that the Obama administration "has just used a federal regulatory agency to launch an economic boycott on Israel, in order to try to force our ally to comply with his foreign policy demands."