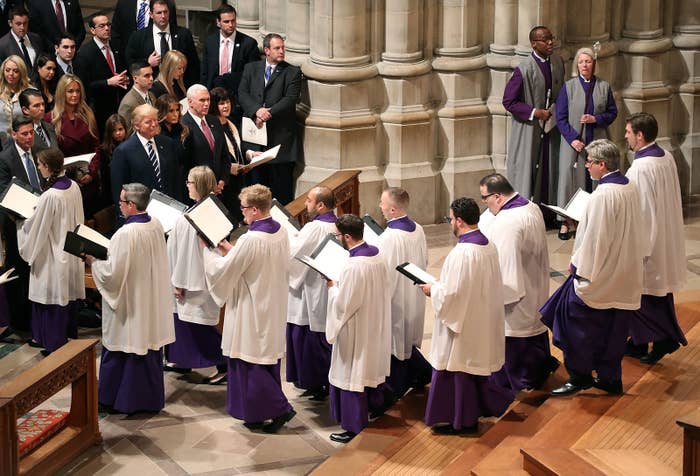 President Donald Trump on Thursday signed a "religious liberty" executive order, offering a variety of tax, health care, and speech-related protections to religious organizations and non-profits. The move garnered praise from prominent evangelical figures, but local leaders say the impact of the order on churches will be minimal.
Trump's order was a fulfillment of promises he made on the campaign trail to allow religious organizations greater freedom in political speech, and was applauded by figures such as Robert Jeffress — a Texas megachurch pastor who declared it "historic" — and Jerry Falwell, Jr.
"It just proves to me President Trump's a man of his word," Falwell, president of Liberty University, told Fox News Radio. "I think evangelicals have found their dream president with Donald Trump."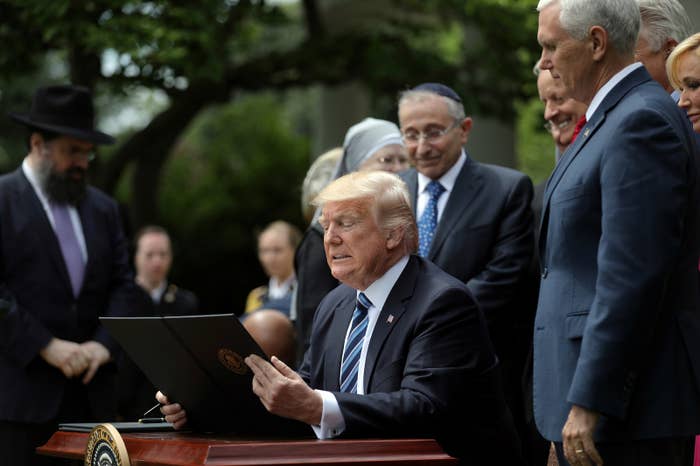 But despite the praise for Trump himself, many religious communities aren't planning major changes. Galen Carey, a vice president at the National Association of Evangelicals, which advocates on behalf of more than 45,000 churches, said that "overall this particular order doesn't really do much."

According to Carey, most evangelical churches "are not interested in endorsing candidates from the pulpit." He consequently doesn't imagine weekly services suddenly becoming awash in political speech, or taking hard stances on polarizing issues.

"It's not a big deal," he told BuzzFeed News. "I don't think you'll see any differences at all."
That's likely what will happen at Willow Creek Community Church. Steve Carter, a pastor at the Chicago-area megachurch, said that he likes the idea of giving people the freedom to express themselves — an underlying principle of Trump's order — but he doesn't "think it changes our perspective of really trying to do our best to do what Jesus was about."
"It's not really going to change us," he said.

If Willow Creek did want to get political — which, again, isn't the plan — it would also face practical challenges. Carter said that the congregation includes people from across the political aisle and from "different walks of life." In the Trump era, Carter said, "there are people who are really excited and there are people who are really scared."

Openly injecting politics into that mix, then, could cleave the congregation in two.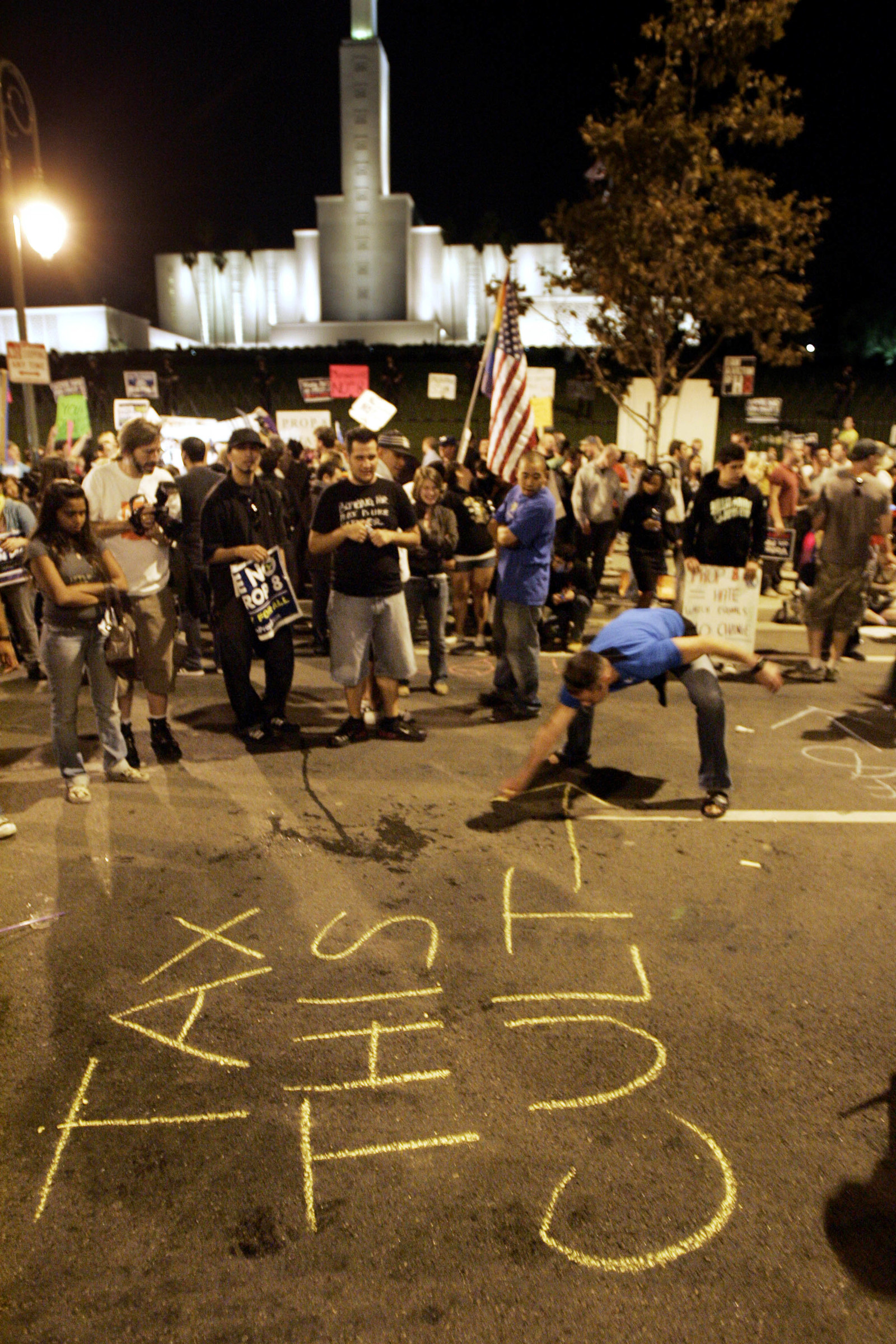 One religion that has grappled with that challenge in recent years is The Church of Jesus Christ of Latter-day Saints, better known as the Mormon Church. The church — which remains neutral with regard to candidates and most issues — famously became involved in California's Proposition 8 campaign, which banned same-sex marriage in the state. Though most Mormons did back the measure, support was not universal and the church's involvement had a divisive effect in some congregations, particularly in more liberal enclaves.
The Mormon church's handling of same-sex marriage has continued to spark periodic internal controversy, including in 2015 when a number of members resigned their membership over a then-new policy that designated same-sex couples "apostates."
Both that episode and Prop 8 illustrate the genuine difficulty of balancing involvement in politicized issues that matter deeply to churches with the disparate views of members.
For it's part, the Mormon Church joined other religions Thursday in expressing gratitude for Trump's religious liberty executive order — while suggesting it won't lead to significant changes for congregations on Sunday mornings.
"We are always grateful for the efforts of leaders to safeguard religious freedom and protect the beliefs and religious exercise of all people," church spokesman Eric Hawkins said in a statement to BuzzFeed News. "As an institution, The Church of Jesus Christ of Latter-day Saints has been and remains committed to political neutrality. Today's executive order will not affect that longstanding policy."
Other religious organizations have further downplayed the order's impact. James Gottry of the Alliance Defending Freedom — which was founded by evangelist Bill Bright and advocates on behalf of Christian causes — wrote that it "should be underwhelming, particularly to people who care about the many threats to freedom facing people of faith throughout the nation."
Significantly, though, the Alliance did cast the order as "a small but important step toward reclaiming religious freedom."
Christian radio broadcaster John Stonestreet made a similar argument Thursday on Twitter.
While executive orders can change with administrations, Carey said his organization doesn't want "religious freedom to become a partisan ping pong" as different presidents adopt different policies. Instead, Carey explained, many evangelicals would like to see Congress pursue more long-lasting legislation on religious liberty.
In the meantime though, there's hope among the faithful that Trump's administration will lead to greater protections for churches and religious organizations.
"I think in a lot of ways the jury is still out," he said, "but we're willing to give the president the benefit of the doubt."