Donald Sterling Changes His Mind On Clippers Sale, Will Pursue $1 Billion NBA Suit
Update: The disgraced co-owner of the Clippers has pulled his support from a deal to sell the team and will pursue a $1 billion suit against the NBA, his lawyer says. In a statement Tuesday he also blasted the league for trying to take away his rights.
UPDATED — June 10, 7:10 p.m. ET: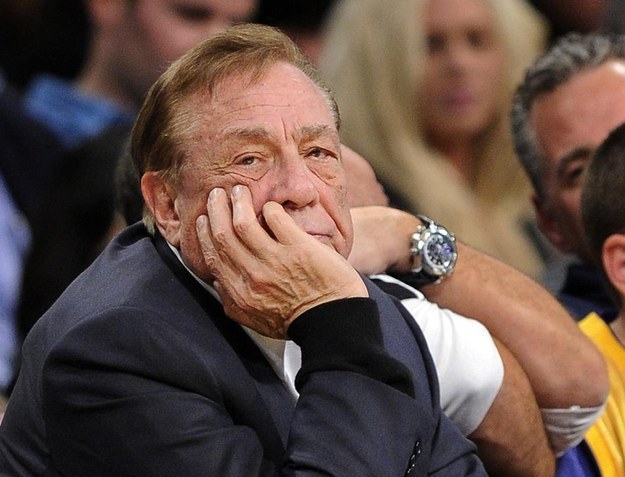 Donald Sterling's on-again, off-again fight to keep the Los Angeles Clippers intensified Tuesday when he issued a statement blasting the NBA for wanting "to take away our privacy rights and freedom of speech."
The statement — written by Sterling and sent to BuzzFeed by his attorneys — is an explanation of why he plans to continue fighting NBA leadership he sees as "incompetent, inexperienced and angry." It also comes just a day after Sterling's lawyers also confirmed to BuzzFeed that his $1 billion lawsuit against the league is back on and that he plans to fight the sale to former Microsoft CEO Steve Ballmer. The $2 billion sale was orchestrated by Sterling's estranged wife, Shelly.
Donald's statement Tuesday is an angry and vitriolic recasting of the narrative surrounding the sale. In it, Sterling portrays himself as the victim of an organization that refuses to look at it's "own transgressions." He specifically calls out the NBA for having a history of gender discrimination and says the efforts to oust him are a distraction from the real issues. Donald goes on to say the NBA is run by a "band of hypocrites and bullies" who are carrying out a "reign of terror."
The statement concludes with a kind of call to arms: "We have to fight for the rights of all Americans. We have to fight these despicable monsters. THIS IS THE REASON I WILL NOT SELL MY TEAM."
Though Sterling's attorney last week told BuzzFeed that the couple had resolved "all disputes and outstanding issues" related to the sale, his recent statements apparently reverse that view, at least in Donald's camp.
Donald bought the Clippers in 1981 for $12.5 million. As the L.A. Times noted Wednesday, that means selling them would earn him a return on investment of 15,900%.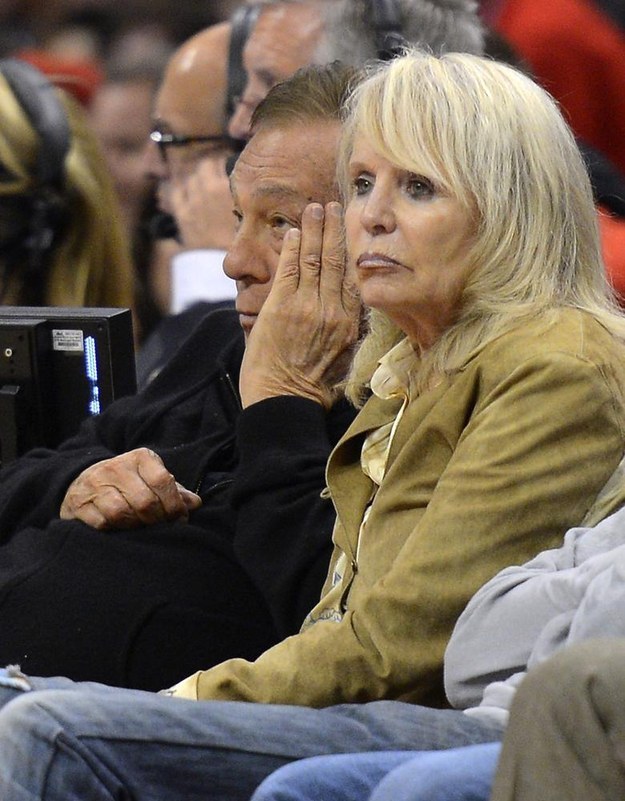 Shortly after the sale was announced, Donald filed a lawsuit against the NBA indicating his intention to fight the sale as well as efforts to force him out of the league. He sought $1 billion in damages, among other things.
The case began after a recording of Donald making racist comments became public. The comments prompted the NBA to ban Sterling for life and fine him $2.5 million. The NBA also began a process to force Sterling to sell the team.
In his lawsuit, Sterling argued that the penalties were both unfair and violations of the NBA constitution. He had previously argued that the NBA's moves against him were "draconian" and "sham proceedings."
Despite what appeared to be a pending fight between Donald and the NBA, Shelly moved forward with the sale under the assumption that she alone had power to sell the team. In an email last week, her lawyers described her as the "sole trustee." Reports also surfaced last week indicating Donald had been declared incapacitated by Alzheimer's — which could potentially have given Shelly authority to move forward without him — though his attorneys would not confirm that diagnosis to BuzzFeed.
Donald Sterling's lawyers said Monday he agreed to the deal last week assuming "all their differences had been resolved." But he changed his mind after learning the NBA would not revoke his lifetime ban and $2.5 million fine.
Here is Donald's full statement from Tuesday:
WHY I AM FIGHTING THE NBA? THE NBA WANTS TO TAKE AWAY OUR PRIVACY RIGHTS AND FREEDOM OF SPEECH

I was brought up in America and educated to believe that every citizen has a right to privacy and right to freedom of speech. As a lawyer and citizen, I am shocked (but not surprised) that the NBA wants to take away those fundamental rights.

I feel that every American has to protect those rights and that the NBA should not be allowed to take away those rights. I have apologized for my mistakes. My apology is sincere. I want every American to know that I will not give up fighting for those.

I also feel that the leadership of the NBA is incompetent, inexperienced and angry. It is clear that they took this opportunity to settle the personal grievances they have harbored against me for years.

The NBA has a history of discriminatory practices which is supported by the numerous lawsuits filed by NBA employees claiming gender based discrimination. Adam Silver has worked for the NBA since 1992. He must know about the discriminatory practices of the NBA which are all matters of public record. The reason Adam Silver is focused on the sale, instead the larger social issue, is because doing so would require him to examine the NBA's own discriminatory practices, including those that occurred under his many years in leadership. If the NBA is sincere about their approach, Adam Silver needs to publicly examine the NBA's own conduct and the conduct of each and every Owner.

For now, it seems Adam Silver is content with focusing his energy on violating my rights, attempting to take my property, and signing autographs for TMZ. Maybe once the dust settles, he will have some time to focus on the NBA's own transgressions.

The NBA continues to thrive and exact its reign of terror in large part from the money it receives from the Fans. The NBA is a band of hypocrites and bullies. They will not stop until someone stands up. They have taken the liberty to desecrate my privacy rights and my right to own property. I have no doubt that they will continue to find new ways to violate my rights and the rights of any other person in order to draw attention away from their own discriminatory and repulsive conduct.

We have to fight for the rights of all Americans. We have to fight these despicable monsters. THIS IS THE REASON I WILL NOT SELL MY TEAM.

Donald T. Sterling
"I would like to clarify some issues regarding the Los Angeles Clippers and affiliated matters. From the onset, I did not want to sell the Los Angeles Clippers. I have worked for 33 years to build the Team.

To be clear, I am extremely sorry for the hurtful statements I made privately. I made those statements in anger and out of jealousy all in the context of a private conversation. While this is not an excuse for the statements, like every other American, I never imagined that my private conversation would be made public.

Many things have been said about me in the media which are not true. I believe that Adam Silver acted in haste by illegally ordering the forced sale of the Clippers, banning me for life from the NBA and imposing the fine. Adam Silver's conduct in doing so without conducting any real investigation was wrong.

The action taken by Adam Silver and the NBA constitutes a violation of my rights and fly in the face of the freedoms that are afforded to all Americans.

I have decided that I must fight to protect my rights. While my position may not be popular, I believe that my rights to privacy and the preservation of my rights to due process should not be trampled.

I love the team and have dedicated 33 years of my life to the organization. I intend to fight to keep the Team."