Dashcam Video Appears To Show Texas Officer Shooting Black Man In The Back
The video, released Tuesday, shows an off-duty officer in Fort Worth shoot David Collie, who was left paralyzed.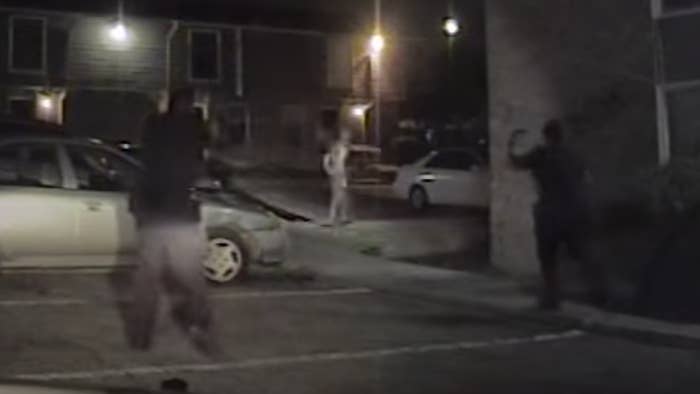 A newly-released police dashcam video appears to show a Fort Worth, Texas, police officer shooting a black man in the back as he walks away.

The video, released Tuesday, shows the off-duty officer approach and then shoot David Collie, 33, on July 27 near the parking lot of an apartment complex. Collie released the video through his attorney, Nate Washington.
Police did not immediately respond to BuzzFeed News' request for comment, but said after the shooting that Collie refused orders to put his hands up and raised a box cutter toward officers, KXAS reported. Police had been searching the area at the time for two shirtless black men who had allegedly robbed a nearby gas station, the Associated Press reported.
However, at a news conference this week, Washington said Collie was attempting to comply with police when he was shot.
The shooting left Collie paralyzed below the abdomen, and he spent 61 days in the hospital, the Dallas Morning News reported. He was charged with aggravated assault after the shooting, but a grand jury dismissed the case.
The officer and a Tarrant County sheriff's deputy who also responded to the scene were both off-duty at the time and working a security detail, according to the AP.
Collie's attorney did not immediately respond to BuzzFeed News' request for comment.

According to KXAS, Collie decided to release video of the shooting after seeing another video that showed a Fort Worth officer wrestling a black woman to the ground after she called to report an assault of her 7-year-old son.
Washington told KXAS that he wants justice for Collie.
"We want change," he added, "but we also want peace and calm from the community after they see this video."